Arcadia Isle is a new resort island in Roblox Overlook Bay that is so large the content is released in four parts. This new summer update is for all citizens of Overlook Bay who love vacationing in a tropical paradise. Here's everything you need to know about the Arcadia Isle expansion.
Pearl Paradise Hotel
All citizens can stay at the Pearl Paradise Hotel during their stay on Arcadia Isle. This tropical hotel is the perfect getaway when you need some downtime from adventuring the island.
Arcadia Isle Houses
The Ocean Bungalow and the Peachy Suite houses release alongside the Arcadia Isle update. These houses are only available for rent on the island and cannot be purchased to own. The Ocean Bungalow is a single-story house built upon a wooden pier where players can relax and enjoy the ocean sights. For the land-lovers, the Peachy Suite is a modern red-colored home with two stories.
Check out the prices and images below:
Ocean Bungalow: 1000 gems per session
Peachy Suite: 700 gems per session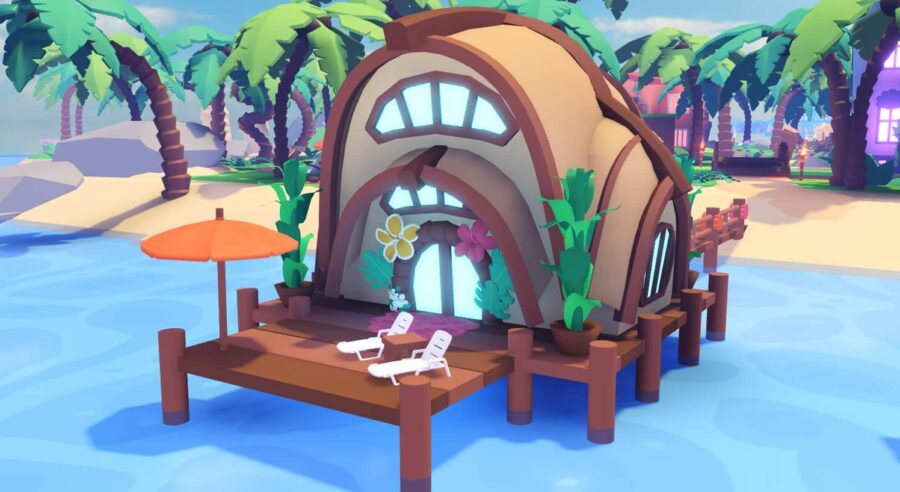 Treasure Shack
The Treasure Shack is a sunken ship located on Arcadia Isle where players visit for treasure and lots of goodies. Players are given a new tool type to help them find hidden treasures and items across the resort. After finding the treasures, players can return to the Treasure Shack to trade them in for Arcadia Isle currency. Lots of Pirates goodies await the Treasure Shack.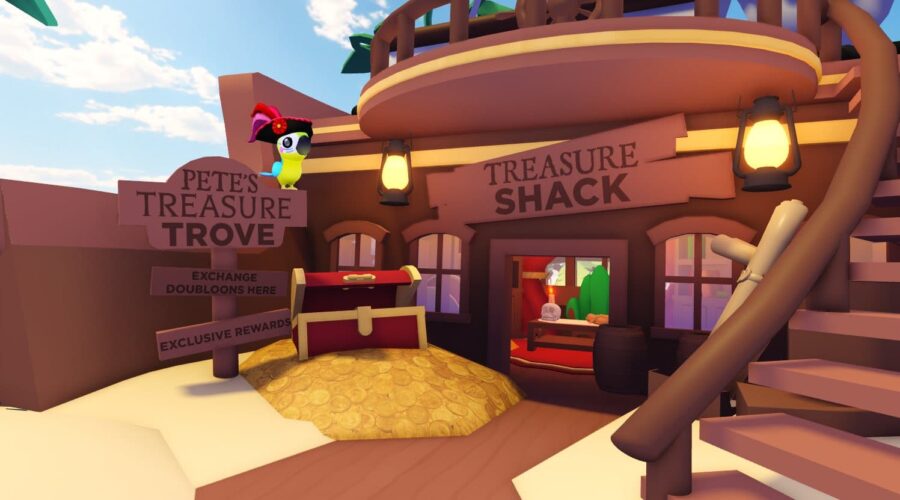 Arcadia Isle Release Date + How to Access
To visit Arcadia Isle, players should can look for the Arcadia Isle button on the left side of the screen. Pressing this button will teleport you to the Hot Air Balloon, which must be taken to Arcadia Isle.
Arcadia Isle launches on Friday, June 11. Update will go live every Friday for four weeks, with new content added to Arcadia Isle each week. Players can visit the Hot Air Balloon now to watch the countdown.
Looking for free Roblox rewards? We have a ton of them in our Roblox Game Codes post! You can also get a bunch of free stuff via our Roblox Promo Codes page.