Do you want to join the pantheon of Space Legends? Then climb aboard this Roblox clicker experience and head for the moon and beyond! You'll start out with a basic sword and collector, but soon you'll be upgraded enough to battle bosses, claim gems, buy pets, and teleport to new locations such as the moon and Venus! Can you battle your way to the top of the leaderboards?
Space Legends codes can give you anything from currencies such as coins and gems to short-time boosters. Coins and gems can be used to upgrade your sword and collection backpack, while gems can be used to purchase pets. Boosters can increase anything from your XP to coin gathering for a short amount of time. If you love Roblox clicker games with a twist, you should also check out Vibe Clickers Simulator.
All Space Legends Codes List
Space Legends Codes (Working)
These are all the working Space Legends codes.
RELEASE—Redeem for a 15-minute 2x Coins and XP boost. (New)
Space Legends Codes (Expired)
These are expired codes for Space Legends.
LinxyWinxy—This code has expired.
MLGCorgi—This code has expired.
Secrets—This code has expired.
monkkk—This code has expired.
Related: Mining Clicker Simulator Codes
How to redeem codes in Space Legends
Follow the instructions below to redeem codes in Space Legends.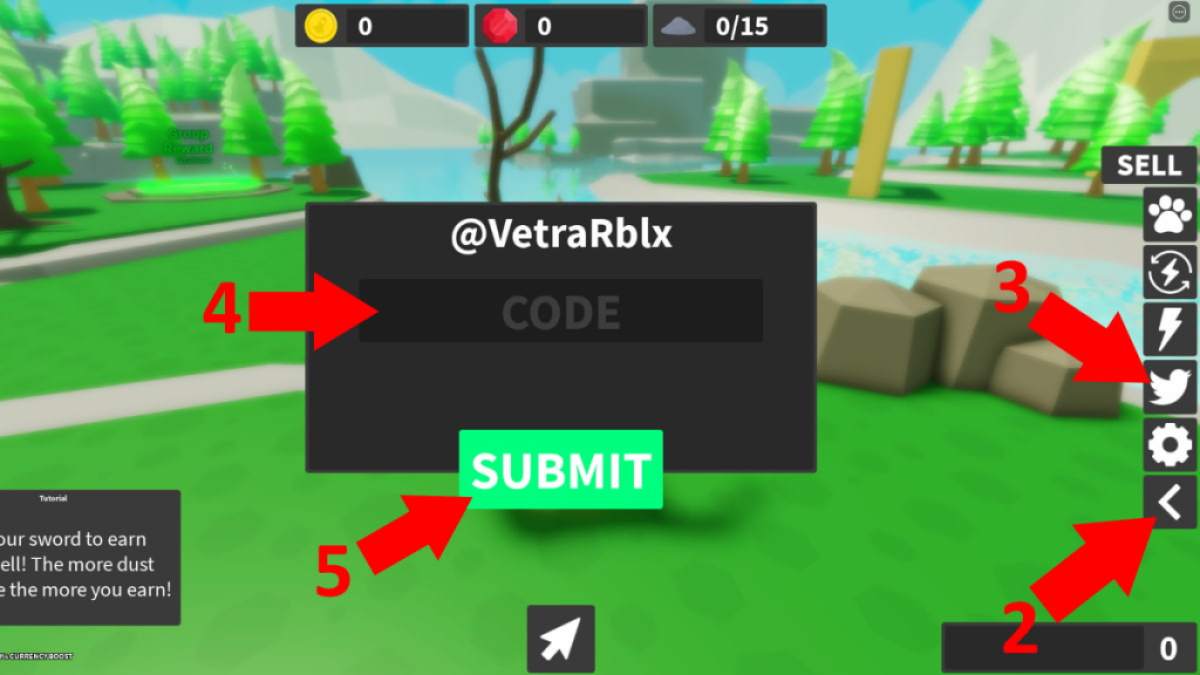 Launch Space Legends on Roblox.
Press the Swap button on the right to reveal a new set of icons.
Click the Twitter bird icon.
In the text box that says CODE, enter the code as it appears in the list above.
Press the green SUBMIT button to claim your reward!
How can you get more Space Legends codes?
If you would like more information, and more codes, for Space Legends, there are several good options open to you. First, you should become part of the Vetra Developments Roblox Group. You might also want to follow @VetraRblx on Twitter and become a verified member of the Vetra Developments Community Discord Server, where you'll find announcements and sneak peeks.
Why are my Space Legends codes not working?
Space Legends codes need to be inputted exactly as printed to work, so we suggest you cut and paste them directly from here at Pro Game Guides. Otherwise, something as small as missing capitalization can invalidate them. If you know you entered the code correctly, but it hasn't worked, it may have expired. If this happens, please let us know so that we can update the guide. Then, check back soon as we'll be racing to find new codes to replace it as soon as we can.
Other ways to get free rewards in Space Legends
If you'd like to get more free rewards in Space Legends, the easiest way is to join the Vetra Development Roblox Group linked above. Once you do, you'll be entitled to go to the Group Rewards green circled area near the boss teleporter on the lobby island to claim free coins every day, going up to 40k on day eight. Whether you're a member or not, you can go to the green circle at the other end of the lobby island and claim a free Daily Reward. These start small, but if you log in every day for eight days, you'll be able to collect an impressive 62.5k Coins for free on the last day! Finally, don't forget to spin the wheel on the lobby island for a chance to collect coins, eggs, and gems.
What is Space Legends?
Space Legends is a Roblox clicker game with a difference. You can click to gain coins, turn them in, and improve the size of your collection bag and sword. But you can also fight booses who will fight back, and if you defeat them, they will open up new areas, weapons, and challenges. Head to different planets, or go to the Aran to spawn and battle more dangerous bosses.
If you're looking for codes for other games, we have a ton of them in our Roblox Game Codes post! You can also get a bunch of free stuff via our Roblox Promo Codes page. And in the meantime, take a look at the latest news to stay up-to-date on all things entertainment.