The Flash has nothing on your speed when you are whizzing around the city as just a blur. Roblox Speed City will allow you to break the Speed Force when you have built up enough steps as you explore the city. The more steps you take, the higher you can jump and the faster you will run. Leave your opponents looking like they are walking through concrete, as speed is the only way to get anywhere in this city!
These codes we have collected for Roblox Speed City can be redeemed for Trails. Trails, once equipped, will give you extra bonuses and collect currency for you as you run at breakneck speeds around the city!
For the fastest gaming experiences in Roblox, check out these other codes pages and leave the competition behind in these games: Roblox Super Speed Simulator Codes, Roblox Speed Simulator X Codes, Roblox Speed Runner Codes, Roblox Speed Champions Codes, and Roblox Speed Simulator Codes. You can also browse Pro Game Guides for more Roblox content and find just the right help you're looking for.
All Roblox Speed City Codes List
Updated July 29, 2022

Added a new info.
Speed City Codes (Working)
noobsquad—Redeem for JamesthenoobKing Trail (New)
Christmas—Redeem for Holiday Crate
trillion—Redeem for Daddeemike603 Trail
Galaxy—Redeem for Purple Trail
3000speed—Redeem for Money Trail
3hours—Redeem for Gear Trail
SimulatorGame—Redeem for Simulator Game Trail
TofuuTurtle—Redeem for Mini Me Trail
Testing—Redeem for Testing Trail
OldGame—Redeem for Speed Simulator Trail
EliteCity—Redeem for House Trail
Portal—Redeem for Bubble Trouble Trail
Christmas—Redeem for Holiday Crate Trail
Speed City Codes (Expired)
ghostly—Redeem for Free Trail
billionv—Redeem for Shadanway Trail
spooky—Redeem for Ghost Trail
Roblox Speed City FAQ, Answered
Here is everything you need to know regarding Roblox Speed City codes.
How to Redeem Codes in Speed City
Redeeming codes in Roblox Speed City is easy, just follow the steps below: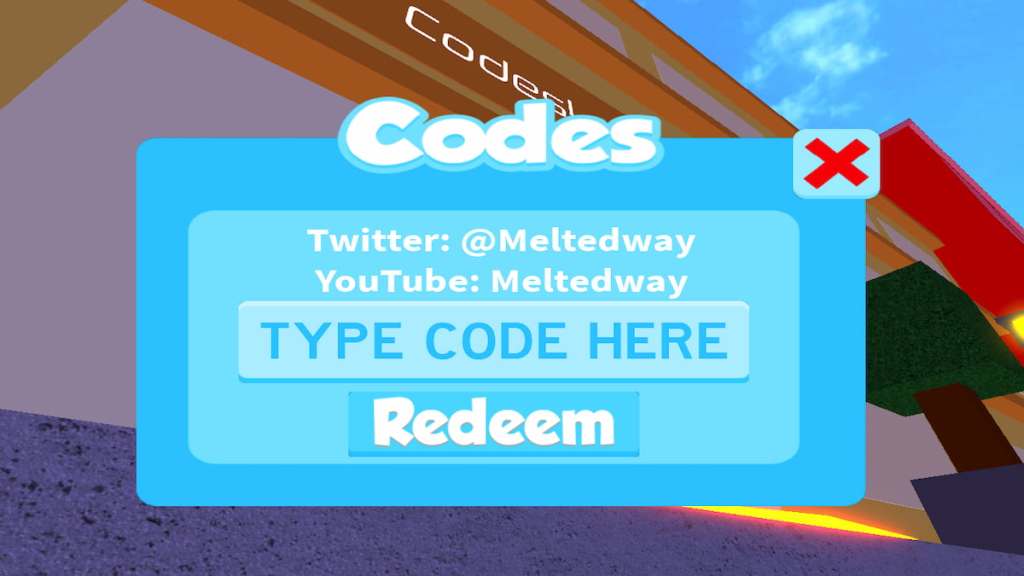 You will need to run a bit, which is really slow if you're just starting out.
Look for the big yellow building where you spawn, and you will see a bright yellow circle around the doors.
There's a sign above it that says Codes. Run over there and go into the circle, and you will get open the redemption menu.
Click on "TYPE CODE HERE" and input one of the codes.
Hit the Redeem button, and you will be given the reward.
How to get more Speed City Codes
Get the latest codes from the developer of Speed City on their social media pages, like @Meltedway on Twitter, or subscribe to their YouTube channel, Meltedway. You should also bookmark this page and follow us to claim all the latest codes before they expire.
Why aren't my Roblox Speed City codes working?
The codes you are trying to claim for Roblox Speed City may not be working because they are mistyped into the text box. Make sure that all spelling and punctuation is correct when you type in a code. That said, you can copy and paste the code from our list to make that process easier. Some codes may be expired and no longer available. Codes only last for a certain amount of time, so you need to claim the codes as soon as possible before those rewards disappear. If you notice a Working code on our list definitely does not work, leave a comment and let us check it out. If we verify that it no longer works, we will update the page accordingly.
What are Trails in Speed City?
Trails in Roblox Speed City are similar to pets from other Roblox games in that they give you multipliers so you can gain currencies quicker. You'll want to equip the trail with the highest multipliers so you can gain steps quicker and level up faster.
What is Speed City?
Roblox Speed City is a game where you start running very slowly, but the more you run and the more steps you take, the faster you begin to run. Collect different color spheres across the city to add to your step count, making you faster. Equip Pets to double your steps, and they will provide additional perks to your character as you start speeding across the map. The fastest character with the most steps gets to the top of the leaderboard.
If you're looking for codes for other games, we have a ton of them in our Roblox Game Codes post! You can also get a bunch of free stuff via our Roblox Promo Codes page.