Our Roblox Speed City Codes List has the most up-to-date list of codes that you can redeem for free trails. These codes will get you some trails to start out with that will help you get more steps a whole lot quicker.
How-to Redeem Codes in Speed City
Redeeming codes in Speed City is pretty easy but you'll need to run a bit which is really slow if you're just starting out! Look for the big yellow building where you spawn and you will see a bright yellow circle around the doors. There's a sign above it that says Codes! Run over there and go into the circle and you will get the following pop-up: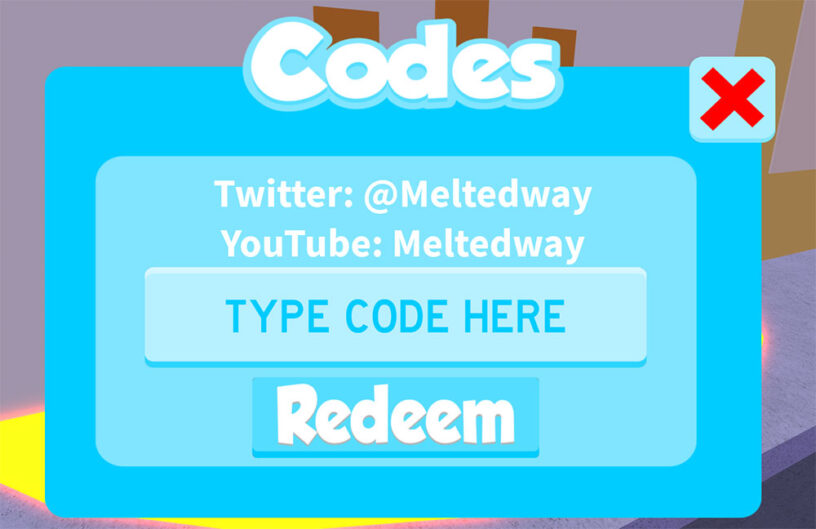 Click on the "TYPE CODE HERE" and input one of the codes from below. Once you've got it entered in correctly, you'll just need to hit the Redeem button and you will be given the reward!
Speed City Codes List
Here's a look at all of the currently available codes in Speed City. Make sure to check back here because we'll be adding to this post whenever there's more codes!
Daddeemike603 Trail: trillion
Shadanway Trail: billion
Ghost Trail: spooky
Purple Trail: Galaxy
Money Trail: 3000speed
Gear Trail: 3hours
Simulator Game Trail: SimulatorGame
Mini Me Trail: TofuuTurtle
Testing Trail: Testing
Speed Simulator Trail: OldGame
House Trail: EliteCity
Bubble Trouble Trail: Portal
Holiday Crate Trail: Christmas
Trails are pretty much like pets from other game in that they give you multipliers so you can gain currencies quicker. You'll want to make sure to equip the trail with the highest multipliers so you can gain steps quicker and level up faster.