There is no greater feeling than hitting a sweet slam dunk in Super Dunk. This Roblox title puts the ball in your hands and lets you dunk as much and as high as you possibly can. Collect power and wins to increase your dunking ability, allowing you to climb the dunking leaderboard.
Codes can be used in Super Dunk to get various rewards, including pets, power, hoops, and wins. These allow you to greatly increase your skill and reach new heights when dunking. Feel free to check out more Roblox titles, like Hoops Life Codes, on Pro Game Guides.
All Super Dunk Codes List
Updated March 18, 2023

Added one new code.
Super Dunk Codes (Working)
Here are all active Super Dunk codes.
POWERSUPPLY—Redeem for Power (New)
SOSHINY—Redeem to get a Gold Pet Egg
BEANS—Redeem to get 1K power
25HUNDO—Redeem to get a Gold Pet Egg
BEEPBOOP—Redeem to get a Happy Bot pet
BIGDUNK—Redeem to get a new hoop, 1K wins and 1K power
Super Dunk (Expired)
These are expired codes for Super Dunk.
There are currently no expired Super Dunk codes.
Related: RB World 4 Codes
How to redeem codes in Super Dunk
Redeeming codes is an easy process in the Roblox Super Dunk game. These will give you various rewards, allowing you to quickly earn wins and dunks. Here is how to redeem codes for Super Dunk.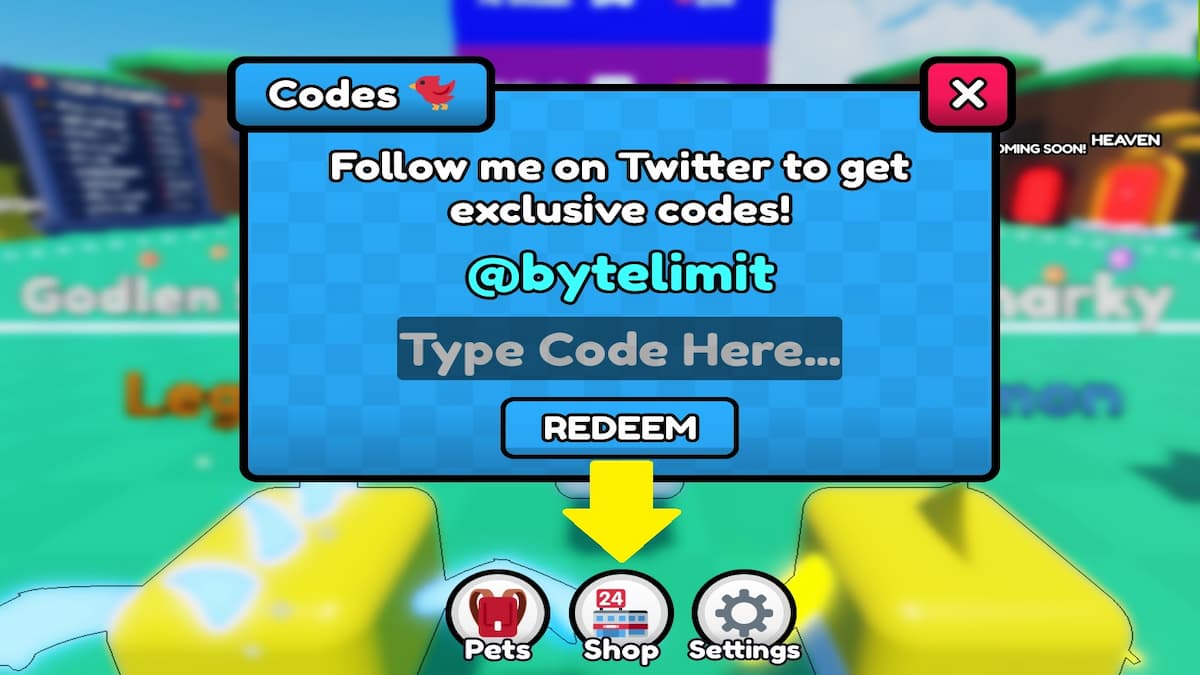 Launch Super Dunk on Roblox.
Click Shop.
Select Codes.
Click the Redeem button.
Input the code.
Hit Redeem to claim your rewards!
How can you get more Super Dunk codes
To get more codes for Super Dunk, follow the developer's social accounts. This includes @bytelimit and the Bosscat Game Studio Discord. As new codes are added, we will also update our list, so bookmark this page and check back often.
Why are my Super Dunk codes not working?
The developer creates and controls all codes for Super Dunk. This is who determines the rewards they provide as well as their expiration date. If you attempt to use a code post its expiration, the code will no longer work. Other reasons a code does not work include the code not being active yet or misspellings, so verify the expiration date and correct spelling of a code before trying to redeem it. You can prevent this issue by bookmarking this page and checking back often to see if Super Dunk has added new codes or if some have already expired. If you notice that a code no longer works, let us know! We'll update the list accordingly once we verify.
How to get more hoops in Super Dunk
There are a couple of ways to get more hoops in Super Dunk. You can use codes to unlock new hoops quickly. Alternatively, you can get more wins and upgrade your hoops. Getting more hoops is crucial to continually get more wins and studs.
What is Super Dunk?
Super Dunk is a Roblox title that lets you be the baller of your dreams. Dribble to gain power and dunk to earn wins. Keep at it until you are at the top of the leaderboard, and show off your dunking skills. Don't forget to rebirth and hatch eggs to increase your skills.
We have tons of codes for other Roblox games, so check out our Roblox Game Codes post! You can also get a loads of free stuff via our Roblox Promo Codes page. Don't forget to check out the latest news on all things gaming.