Mother nature can be really scary, and now you have the chance to control it in Roblox Tornado Simulator. Wreck everything in your path and leave a trail of destruction as you strike fear in the hearts of every Robloxian that lives in this city. To become the biggest Tornado, you must feed on the destructible. No one is safe from mother nature's wrath!
The codes you can redeem in Roblox Tornado Simulator will give you the in-game cash currency you can use to upgrade your Tornado from the early stages of the game so that you can destroy more faster.
There are all kinds of Simulator games in Roblox for those who love weird and wonderful new adventures. We have the codes to go with these games to help you on your path to being the best at that game sooner. Try the codes for Clicker Simulator Codes, Roblox Multiverse Fighters Simulator Codes, Anime Fighters Simulator Codes, Pet and Fishing Simulator Codes, and Ninja Training Simulator Codes.
All Roblox Tornado Simulator Codes List
Updated September 14, 2022

Added a new code.
Roblox Tornado Simulator Codes (Working)
Here's a look at all the working Roblox Tornado Simulator codes.
Breeze—Redeem for 10k Cash (New)
Whirling—Redeem for 10k Cash
Twister—Redeem for 5k Cash
Roblox Tornado Simulator Codes (Expired)
These codes are no longer valid.
Disaster—Redeem for 10k Cash
Industrial—Redeem for 10k Cash
NomNom—Redeem for 5k Cash
Whoosh—Redeem for 5k Cash
Roblox Tornado Simulator FAQ, Answered
Follow our guides for all your questions on Roblox Tornado Simulator.
How to Redeem Roblox Tornado Simulator Codes
It's easy to redeem codes for free rewards in Roblox Tornado Simulator. To do so, follow the instructions below.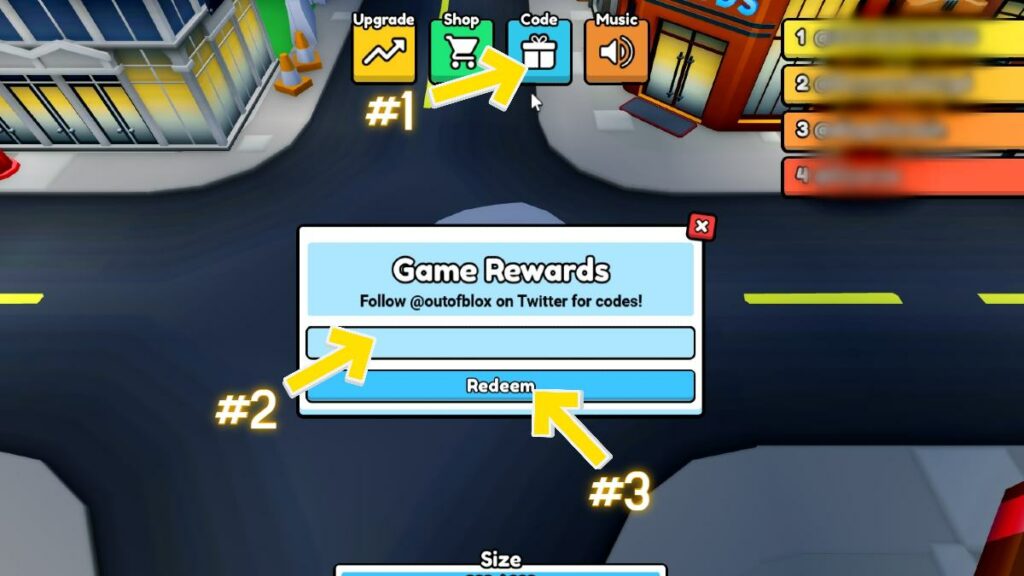 In the game, press the Code/Gift button on the top of the screen.
In the text box, enter the code exactly as it appears in the list above.
Press the Redeem button to claim your reward!
How can you get more Roblox Tornado Simulator codes?
To get the latest codes in Roblox Tornado Simulator, follow the developer Out of Blox Plus on Twitter @outofblox or join their Out of Blox Discord Server. You can always save this page and bookmark it so that you never miss out on the latest code drops from the developer. Here at Pro Game Guides, we have you covered.
Why aren't my Roblox Tornado Simulator codes working?
There may be several reasons your codes for Roblox Tornado Simulator may not work. These codes may be expired, and codes have a limited amount of time that you can claim them, which is left to the developer's decision. Make sure you are timely about redeeming codes, so you never miss any free rewards. The codes could be misspelled or have grammatical errors in them. To avoid making any mistakes when trying to redeem your reward, copy and paste the code from our list.
How to get extra cash in Roblox Tornado Simulator?
To get extra cash in Roblox Tornado Simulator is quite simple. Before becoming a huge Tornado, you will need to destroy as many things as possible. Try not to upgrade your Tornado until you have enough cash saved up. The easiest way to build up cash in the game is by breaking as much as possible and never upgrading. Keep pressing the sell button at the bottom of the screen so you can make extra cash for later in the game when you want to upgrade your Tornado to its largest size.
What is Roblox Tornado Simulator?
Roblox Tornado Simulator is a game where you are a simulator, and you will need to destroy as much as possible in your way. You will start the game by being a small Tornado, growing with size every time you have broken enough damageable goods in your way. The bigger you get, the bigger objects you can lift and destroy. You can only go to the top of the leaderboards if you are the largest Tornado on your server.
If you're looking for codes for other games, we have a ton of them in our Roblox Game Codes post! You can also get a bunch of free stuff via our Roblox Promo Codes page.