The Hockey Mask limited item in the Roblox Avatar Shop received an unwelcome cosmetic update. Many Robloxians and limited item collectors have expressed disappointment in the new design. The original design resembled the classic Jason Voorhees hockey mask from the Friday the 13th slasher series, which might be the reason for this new redesign.
While this isn't confirmed, content creators like DeeterPlays speculate that the reason behind the Hockey Mask change was all legal business. There's no denying that the original Roblox Hockey Mask (seen below) resembled Voorhees, who first donned the mask in Friday the 13th Part III.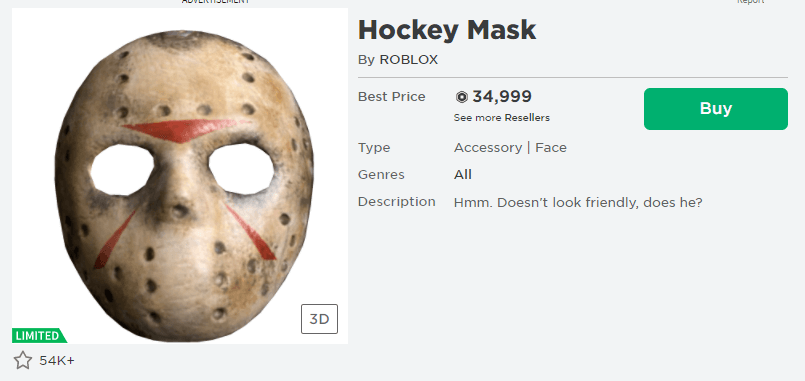 To matters more complicated, the Friday the 13th franchise has endured a legal battle for nearly half a decade. Victor Miller, the original screenwriter, is fighting Horror Inc/Sean S. Cunningham, for the legal rights of the original script to revert back to Miller. These legal woes began in 2016 and since then, appearances of Voorhees are nearly nonexistent across media. It's also why we were skeptical about Voorhees joining the Fortnite roster.
All this is to say: we believe the Roblox company wanted zero part in this legal mess. Hence, it's easier to make the Hockey Mask change in the Avatar Shop now, before it really became an issue later.
Another reason floating around the Hockey Mask change comes from Roblox_RTC, who tweeted that the Hockey Mask texture was directly copied from the Walmart website. We can't confirm either of these rumors, so we'll have to take this all as speculative for now.
How to get the Roblox Hockey Mask
Wondering how to get the Roblox Hockey Mask for yourself? It's not as easy as you might think. The Roblox Hockey Mask is categorized as a limited face accessory in the Avatar Shop. Meaning, it's a very rare item to obtain, with only a small handful in existence on the platform. Currently, the Hockey Mask runs as low as 27,000 Robux to a high of 60,000 Robux. At least three sellers have even listed the Hockey Mask in the millions.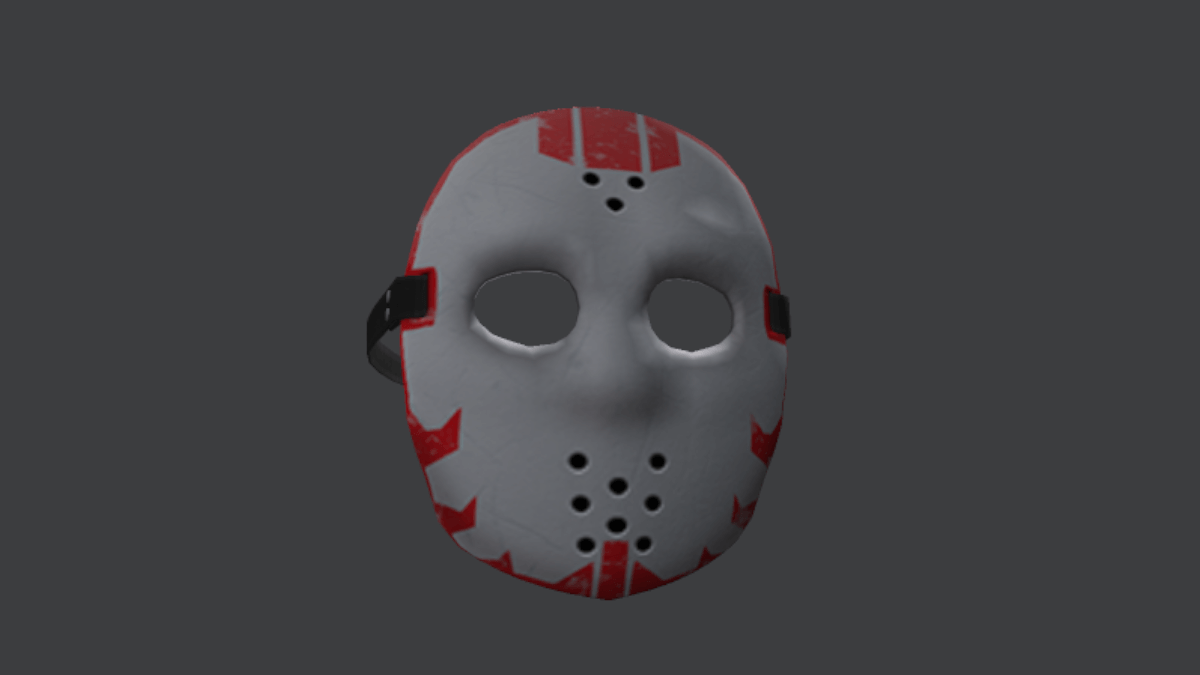 The Roblox Hockey Mask change was a surprise for most. We expect to see more changes to Avatar items implemented, if only to protect the platform from legal issues—especially as Roblox prepares to go public on the Stock Market through direct listing on March 10.
Looking for more Roblox content? Check out our Roblox Game Codes post and our Roblox Promo Codes page for free items and rewards.