In Rogue Legacy 2, you can find numerous weapons, spells, relics, and more. But one beneficial item of particular benefit is Runes. These are permanent abilities or bonuses you can give to your characters. This may leave you wondering how to unlock Runes in Rogue Legacy 2.
To unlock Runes in Rogue Legacy 2, you must find and open Fairy Chests. These are silver chests with a switch in the same room. Once you activate the switch, you must complete the challenge and reach the chest. If you fail the challenge, the chest is locked and cannot be opened unless you have a Skeleton Key relic.
Related: How to complete Hidden Secrets, Hidden Chambers in Rogue Legacy 2
How to equip Runes in Rogue Legacy 2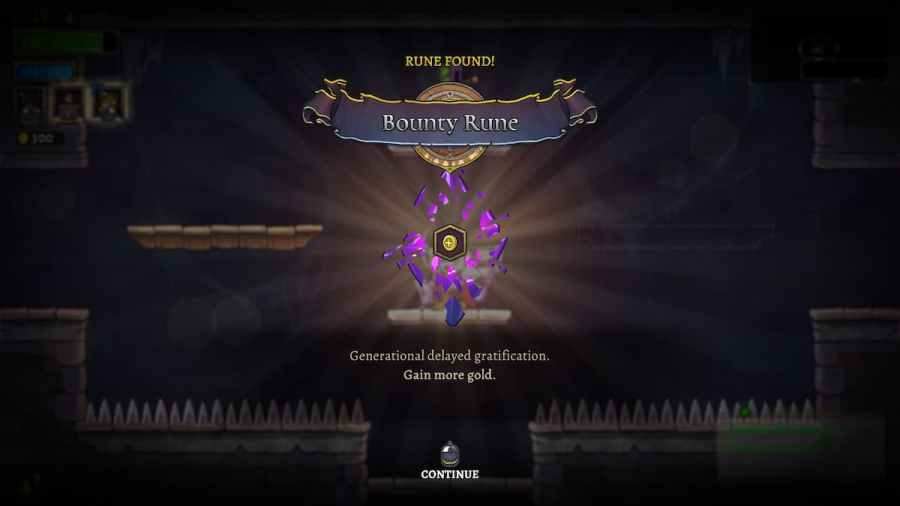 Once you have unlocked a Rune, you must purchase it back at your Manor. First, you need to have purchased the Enchantress in your Manor. You can then speak to her and purchase Runes with gold and Aether.
You can only equip as many Runes as your Rune Weight Capacity allows. You can increase this with a purchase in the Manor menu. Runes are a good way to get an edge in Rogue Legacy 2, so be sure to seek out and complete Fairy Chests.
For more information on Rogue Legacy 2, check out Rogue Legacy 2: How to get all Heirlooms and How to get Aether Wings in Rogue Legacy 2 on Pro Game Guides.