Rogue Legacy 2 is a roguelike Metroidvania that keeps its action in the family. Each death sees you playing as your previous character's heir as they complete quests. One such quest is the Matters in Red quest. This may leave you wondering how to complete the Red Matters in Rogue Legacy 2.
Rogue Legacy 2 Matters in Red Insight Quest Guide
To complete the Matters in Red Insight quest, you will either need the Double Jump ability or have another way to get extra air, such as the Ranger's class skill. Without these, you will not be able to reach the platform and complete the Matters in Red quest.
How to get the Double Jump in Rogue Legacy 2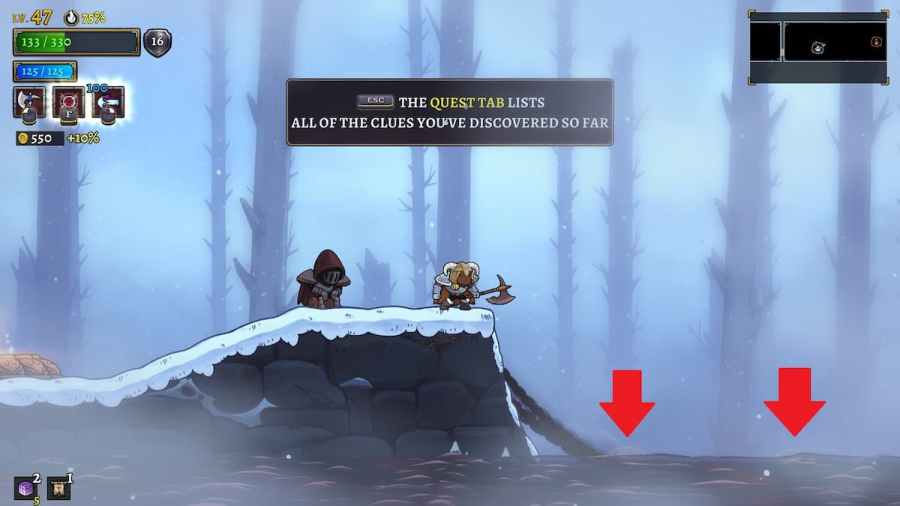 You will have to press on through the Kerguelen Plateau until you reach the Far Shores. It is randomly generated, so you may need to explore quite a bit before finding it. However, you will know you are in the right spot when you see the Unnamed Knight.
Use the lanterns peeking out of the water to Spin Kick your way across the lake. Eventually, you will reach the heirloom statue. Speak to it to start the challenge, and once you complete this, you will unlock the double jump ability.
Where to find the Kerguelen Plateau Insight Quest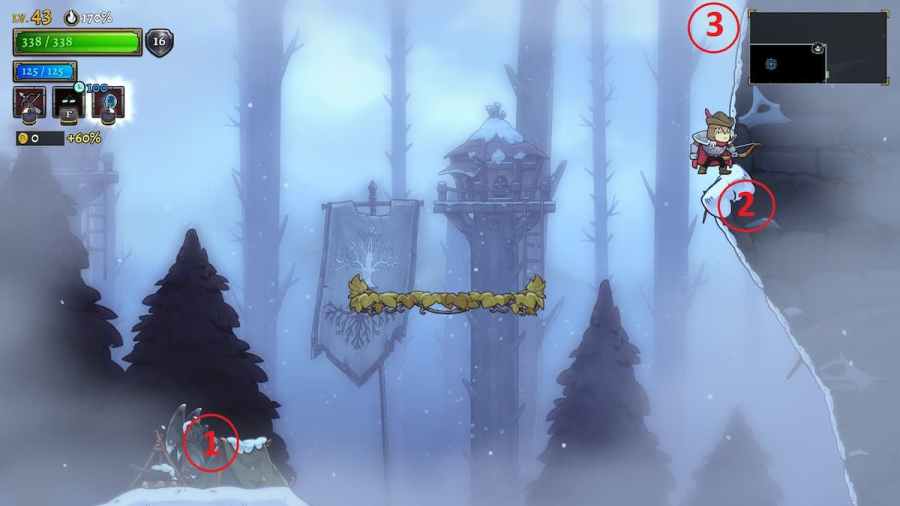 You can find the Matters in Red Insight Quest in the Kerguelen Plateau as soon as you enter it. Start on the platform marked with the number one in the image above. You will need to double jump or use an ability to reach the platform, labeled two.
From here, you need to jump up and to the right, using the double jump or another method, to the platform marked three. This is technically off-screen, but you will be able to press RB or R. This will interact with the memory and compete the Matters in Red Insight Quest in Kerguelen Plateau.
For more information on Rogue Legacy 2, check out Can you fast travel in Rogue Legacy 2? and Rogue Legacy 2: How to get all Heirlooms on Pro Game Guides.