There are plenty of animals in Roots of Pacha, both wild and domestic (or ready to be domesticated), in Roots of Pacha. That's why we've created a comprehensive guide that covers befriending, owning, and domesticating animals. We've got the info on all things Animal in Roots of Pacha. This includes how to play the Attune mini-game, which animals are the best (all of them!), and of course, whether you can pet them!
How to Be Friends with Animals in Roots of Pacha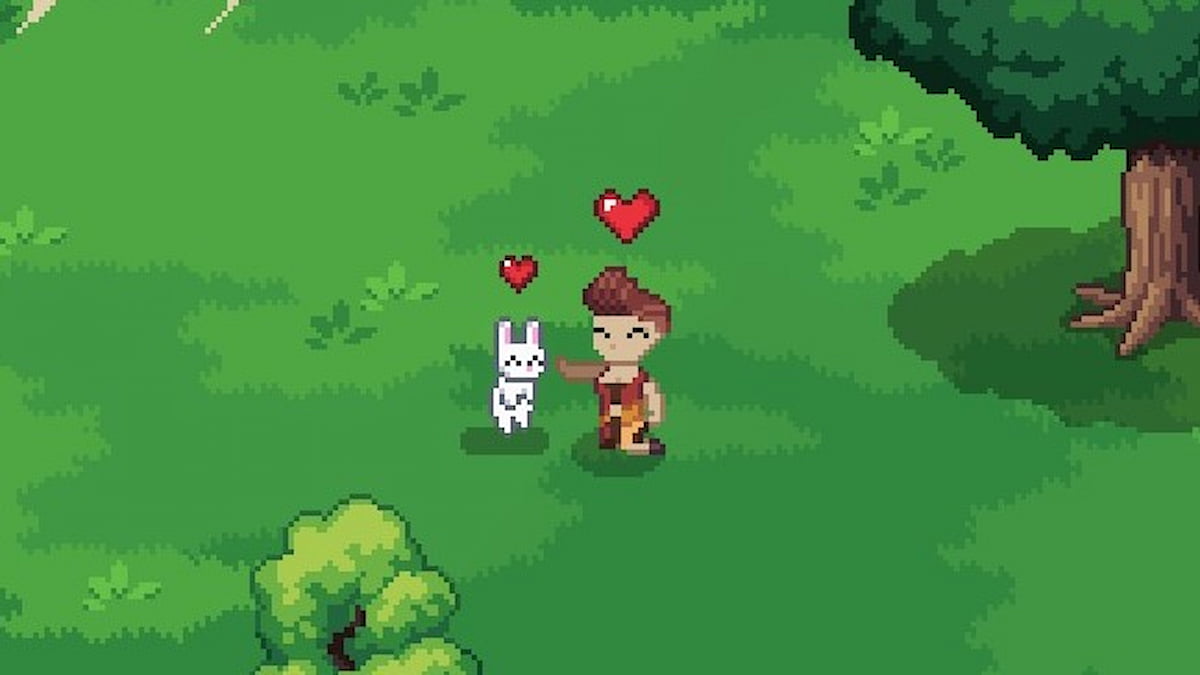 To become friendly with animals in Roots of Pacha, you'll need first to get enough Prosperity and approach an animal to create the idea. Then, you'll pay for materials to research. This takes a couple of days of in-game time. Then you'll go pick up a flute from Okka, who will advise you to play the flute for the animals. This is how you'll start your journey to building relationships between friends and humans in Roots of Pacha.
How to play Attune Mini-Game in Roots of Pacha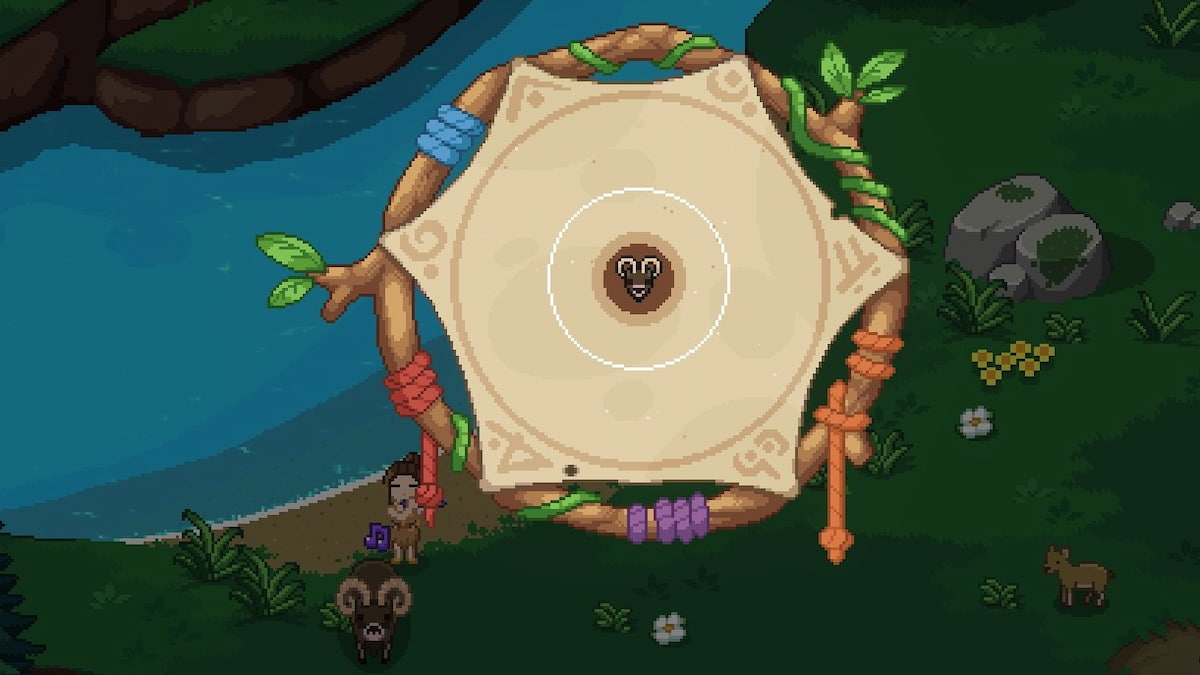 Playing the Attune Mini-Game will make animals like you much more quickly in Roots of Pacha. I found this hard at first, but it's a simplistic rhythm game after getting used to it. Just click whenever the circle touches the animal symbol in the middle. Remember that only one Attune game per animal and four total games are allowed daily.
How to Rename Animals in Roots of Pacha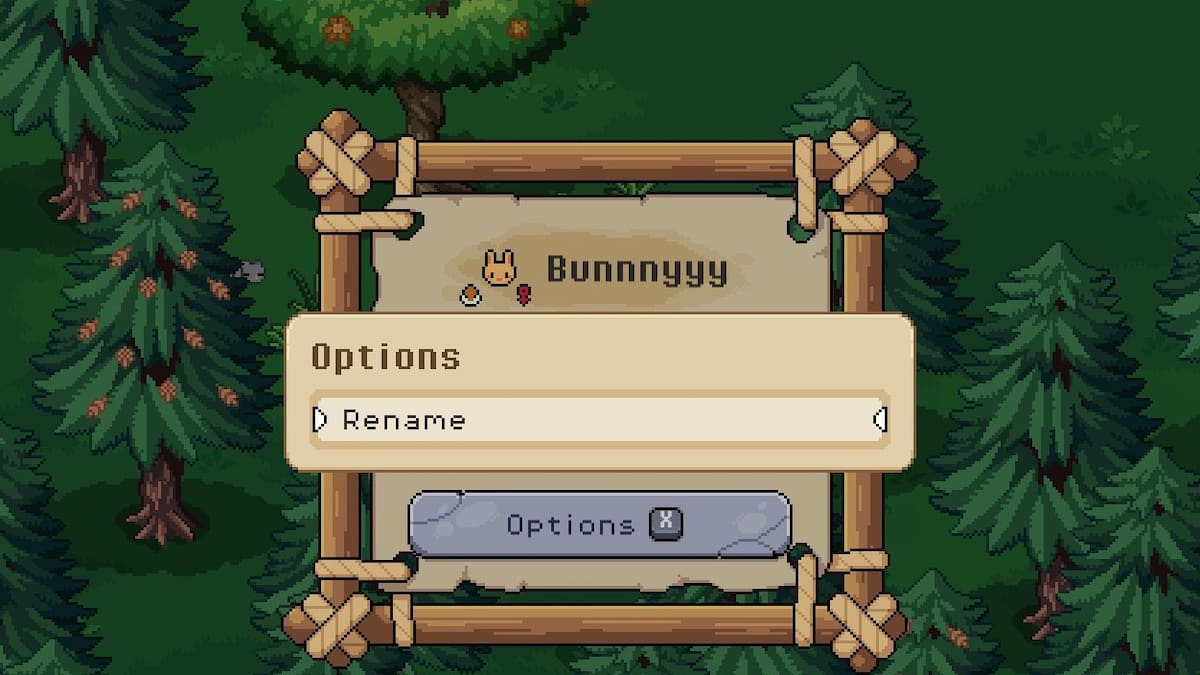 Renaming animals in Roots of Pacha is very simple and easy to do. Go over to the animal and click on them. You'll see a sign that says Options; click this button. Choose Rename under the options. Enter any name you want and confirm to save the Animal's name. From then on, that animal will have a more identifiable name whenever you see them again. I was very tempted to call one PGG!
Can you Pet Animals in Roots of Pacha?
Some animals can be petted in Roots of Pacha, but only those that are pets. I tried petting every animal I saw the moment I saw them!! The good news is you can even pet animals who are owned by others in the village, as long as the animal trusts you. To pet an animal, approach the animal and click on them. You'll see an option to Pet. They may or may not accept, depending on the trust level. To raise trust level, you can visit them every day and give them affection. Gradually, the pet will trust you more.
Can you own Pets in Roots of Pacha?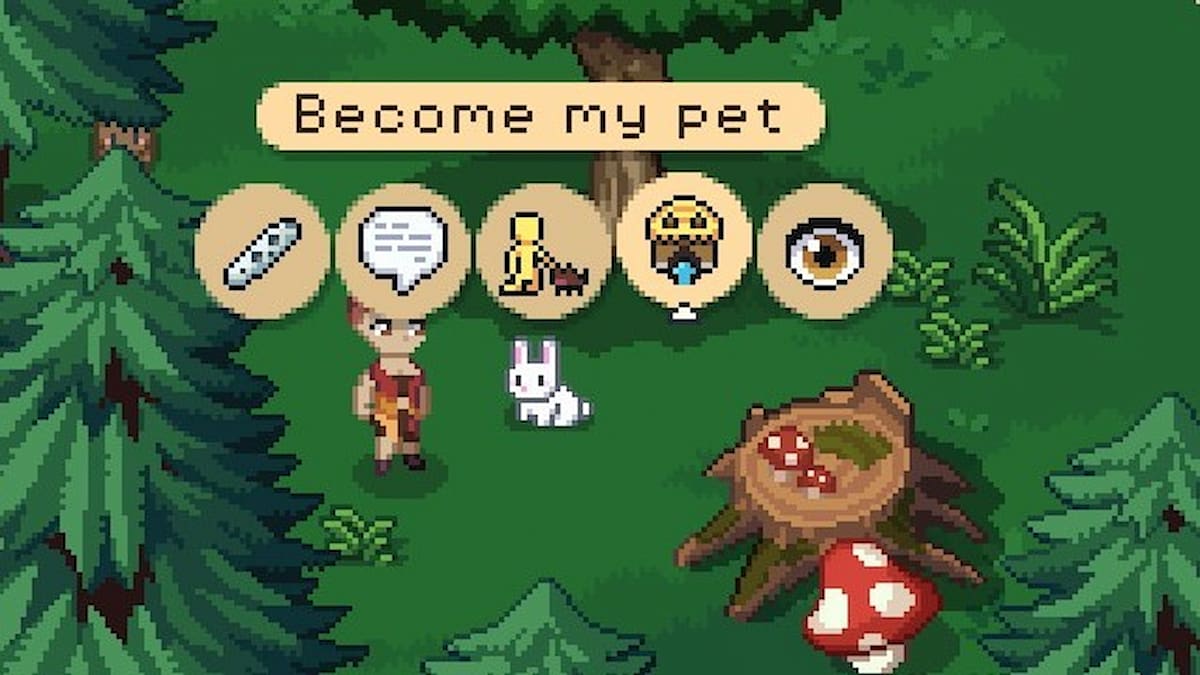 You can own pets in Roots of Pacha under a few conditions. First, you must build up the relationship with them to a high relationship level through the Attune mini-game. Second, you must own a house with enough space for them. Finally, only a few types of animals (like Rabbits and Wolves) can become pets. Pets can follow you around and be given gifts, but you do not have to feed them (they find their own food).
How to Ride Animals in Roots of Pacha
You can ride some animals in Roots of Pacha if you complete all the necessary criteria. You'll need to earn Prosperity through offerings and reach over 10,000 points continuously. Then go to Okka and give her the required materials (Roots and Plant Fibers) to receive a mount/saddle. Animals that can be ridden are Boars, Guanacos, Ibexes, Mammoths, and Ostriches.
Can you Domesticate Animals in Roots of Pacha?
Certain animals can be domesticated in Roots of Pacha if you follow the steps required. Keep earning Prosperity and collect both Wood and Stone. Eventually, the Animal Taming Idea can be researched. From there, you can make a barn and begin turning wild animals into domestic ones. Four different types of animals can be domesticated:
Bison turn into Cows

Boars turn into Pigs
Guanacos turn into Llamas
Junglefowl turn into Chickens
All animals in Roots of Pacha and Locations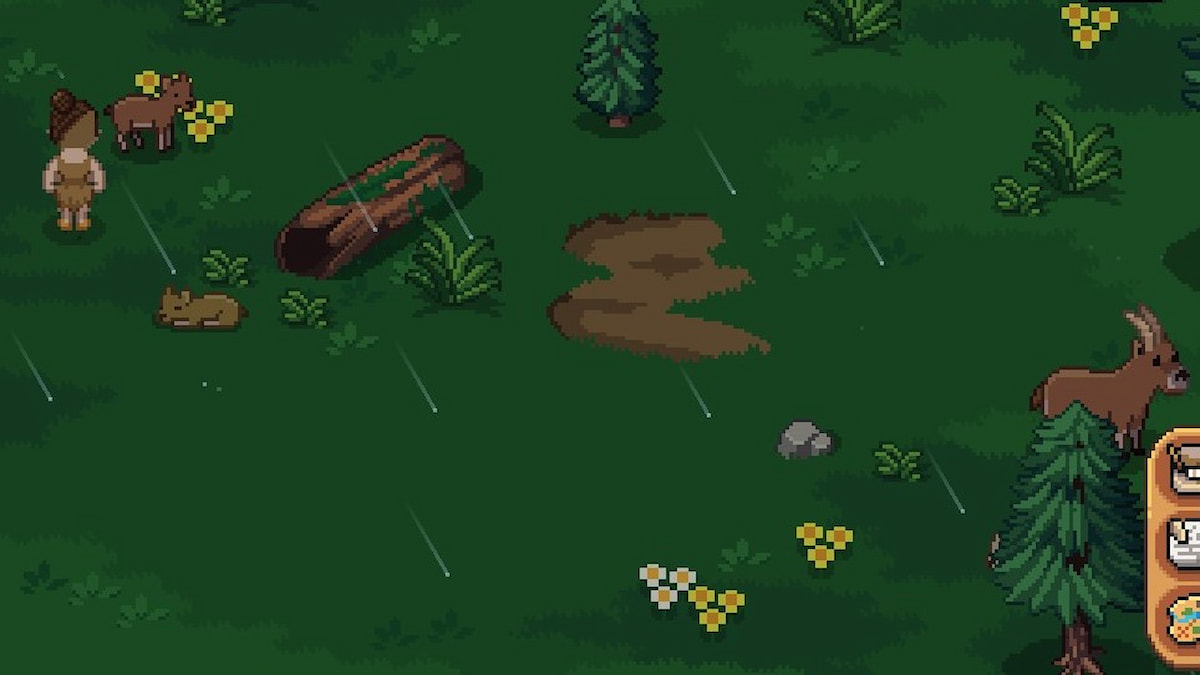 Some animals were spotted in trailers, but we have been unable to confirm, like Horses. For the sake of clarity, we've chosen to leave these out as they could be coming at a later date or be cosmetic in nature (like ants). Here are all of the confirmed animals you can find in Roots of Pacha:
| Animal | Location in the Wild |
| --- | --- |
| Boar/Pig | Forest |
| Bison/Cow | Savannah |
| Cave Lion | Savannah |
| Dodo | Beach/Random |
| Dolphin | Ocean |
| Guanaco/Llama | Savannah |
| Ibex | Forest |
| Junglefowl/Chicken | Jungle |
| Mammoth | Savannah |
| Ostrich | Savannah |
| Polar Bear | Tundra |
| Rabbit | Forest |
| Whale | Ocean |
| Wolf | Forest |
Related: Can you adopt a pet in Coral Island
Best Animals in Roots of Pacha
Chicken
Chickens are extremely useful in that they provide consistent supplies in the form of eggs. Especially for a prehistoric village, eggs are extremely valuable. They also don't need to be searched for every day the way wild animals do.
Ibex
Ibex can provide two different types of very useful drops for you. You can collect their horns, as well as milk. Both items are crucial to the village's development in Roots of Pacha.
Llama
On top of being super adorable, Llamas are also a helpful resource for their fur. These fibers can be used in a myriad of ways to improve your village.
Ostrich
If you don't want to bother with chickens, Ostriches can also provide eggs for you. These can be used in cooking, but also in a few other miscellaneous ways. Additionally, you can collect their feathers for crafting or offering.
Rabbit
The big advantage to Rabbits is that you can keep them as pets once you gain their trust and become their friend. It also doesn't hurt that they are so cute, and I want an army of cuteness following me!
Wolf
Just like Rabbits, Wolves can be made into pets. They also don't drop anything of value, but their companionship and cute appearance make them rank highly on my list.
Want to read more about Roots of Pacha? If so, check out How to Tell Time in Roots of Pacha on Pro Game Guides.