The Saints Row reboot has many vehicles for the player to unlock and roam the streets of Santo Ileso in style. One of the fastest and meanest ways of getting around is the Vindicator, which players can unlock by collecting certain parts from the Badlands region. If simple nitrous is too slow for you, this jet-powered vehicle with infinite boost might be what you are looking for. This guide will tell you how you can unlock the Vindicator in the Saints Row reboot.
How to get the Vindicator in Saints Row reboot
Players can unlock the Vindicator by completing the Forgotten Prototype challenge, which involves collecting five vehicle parts. You can find these vehicle parts under kinetic sculptures resembling windmills that you can find around the Badlands North region. After successfully collecting all five parts, you will unlock the Vindicator, which can be accessed from Jim Rob's Garage, or your base of operations.
How to complete the Forgotten Prototype challenge in the Saints Row reboot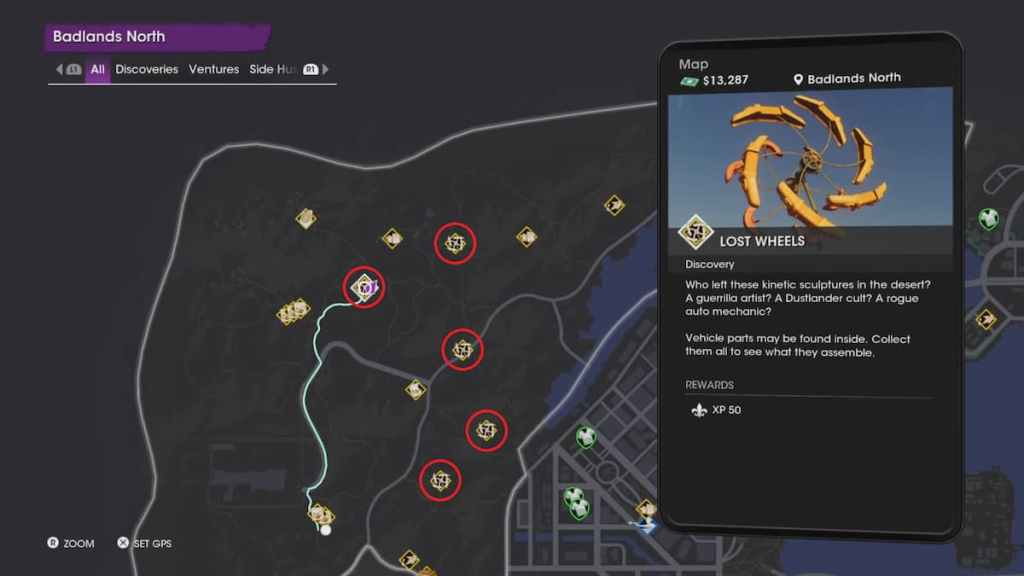 There are a total of five rocket car parts that you can collect to complete the Forgotten Prototype challenge. These vehicle parts can be found across the Badlands North region of the map and are located under large kinetic structures that look like small windmills. To locate these structures, simply open the Map app and look for the Lost Wheels icon. It is worth noting that not all of these locations can be accessed by car. Therefore, the quickest way to complete this challenge is by utilizing a helicopter to fly to each location.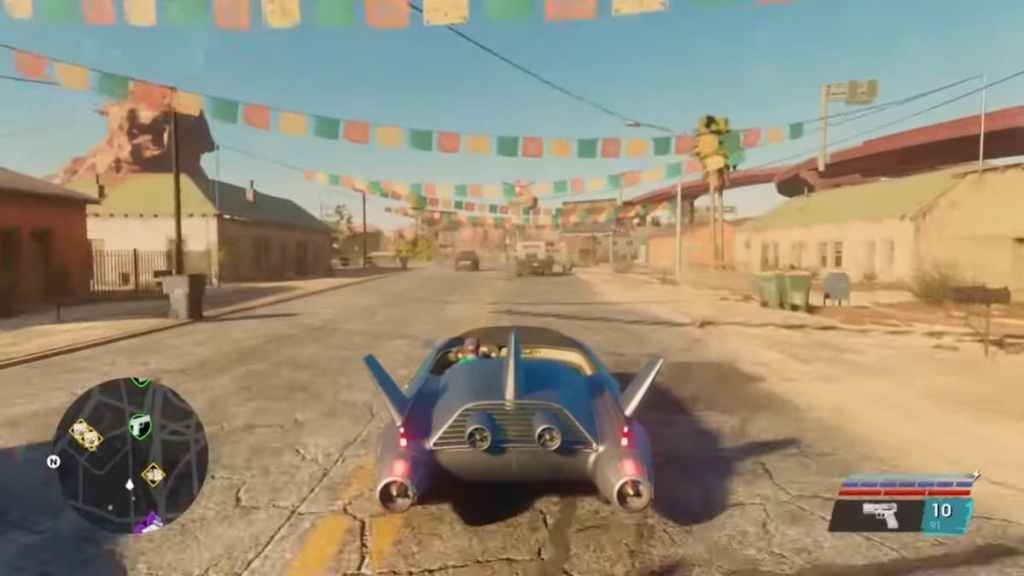 After finding and interacting with all five structures, you will complete the Forgotten Prototype challenge and unlock the Vindicator vehicle. You will also get the Shark-Fin Winglets and 50 XP as a challenge completion reward.
Looking to create a unique character in Saints Row? Check out How to use Saints Row Boss Factory – Character Customization Guide, right here on Pro Game Guides.