While playing Saints Row with a friend or solo, you can explore areas of the map instead of just chasing objectives and completing missions. Free roaming can help you uncover several hidden mysteries of the game and unlock special rewards. One such mystery object, a UFO replica, is located in the Rojas Desert area, and here's how to find it.
UFO Location in Saints Row 2022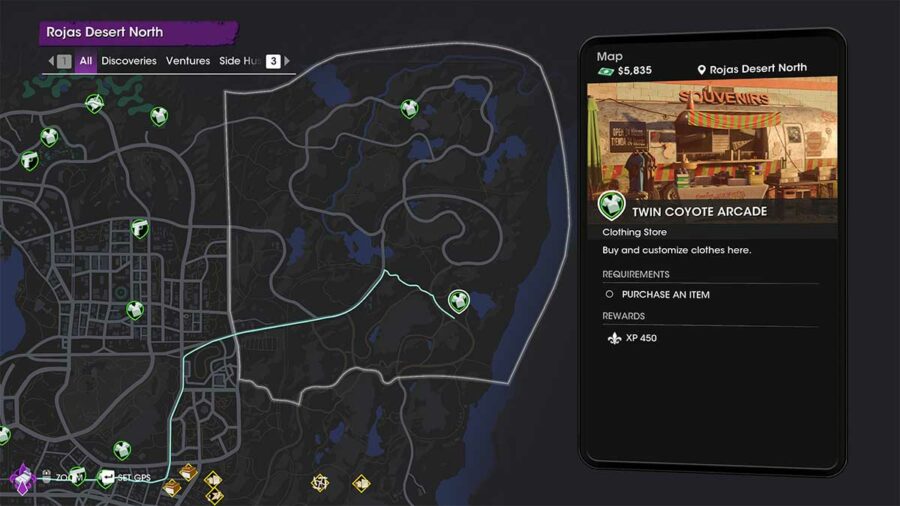 The UFO is located in the Rojas Desert North region by the Twin Coyote Arcade. You can find this area in the northeastern section of the map and inside the Kavanagh County Territory. Upon reaching the destination, locate the shack to the left of the Twin Coyote Arcade building. Enter the shack, and you'll find a UFO replica inside.
Although you cannot interact with the UFO, your visit to the Twin Coyote Arcade will not be completely worthless. You can do the following three things in the area: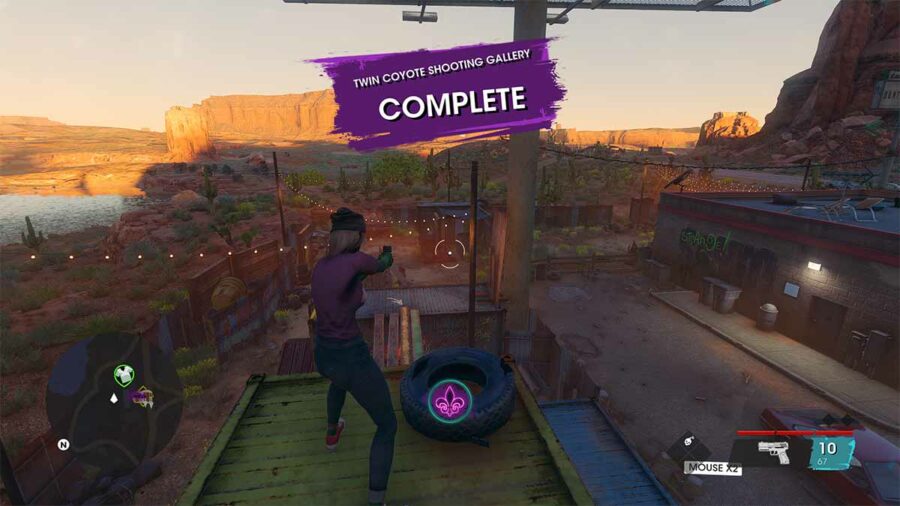 Twin Coyote Shooting Gallery - Behind the arcade, you'll find a shooting range with multiple hidden and exposed targets. Shoot all 15 targets to unlock rewards, including cash, XP, and The Star God Blaster mod for the KA-1 Kobra Pistol.
Twin Coyote Fast Travel - You can unlock the location's fast travel point by clicking a picture of the structures, as shown in the image above.
Alien Mask - Grab this special headgear from the Souvenir shop next to the arcade for $5,400.
Stay tuned to Pro Game Guides for more on Saints Row. In the meantime, head over to our article on How to emote in Saints Row and how to unlock more emotes and Are there cheats in Saints Row?