In the Sea of Stars demo, you play as either Valare or Zale, leading your posse of adventurers into an ocean frontier. Along the way, you make friends with pirates, fight monsters, and collect rare trinkets. The game features turn-based combat, though it shies away from the paradigms of random encounters and grinding battles. Sea of Stars is set to release on August 29, 2023, but after their Nintendo Direct presentation, the developers have provided a lovely demo. Here's how to save your progress in the Sea of Stars demo.
Can you save your progress in the Sea of Stars demo?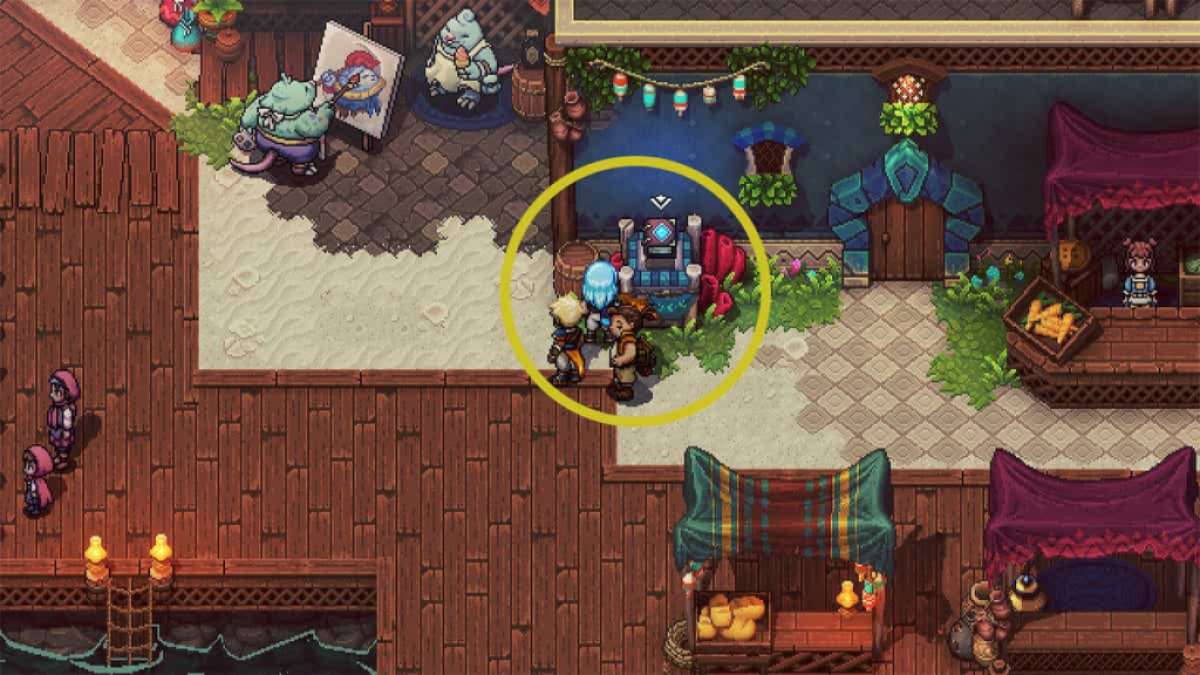 You can save your progress in the Sea of Stars demo, although the save station can only be accessed once you enter Port Town. In the southwest portion of Port Town, to the left of the vendors, there is a kiosk with a floating book. This is the save station, where you can save your progress up to this point. There are three save slots, in case you'd like to replay the demo differently.
Related: Octopath Traveler II gameplay unveils delightful and improved sequel
While saving is never a bad idea, the combat in the Sea of Stars demo isn't overly brutal, so you likely won't be constantly returning to this station. If you do find yourself struggling with the combat, you can open the Relics menu, which can be accessed by pressing X. In this Relics menu, you may equip the Amulet of Storytelling, which decreases the difficulty of combat. This relic increases your maximum HP by 100, allowing you to auto-heal up to 75% after each combat encounter. If you find more joy in the narrative than the challenges of combat, the Amulet of Storytelling may improve your experience.
For more RPG articles, come check out Players took revenge as the latest Final Fantasy XIV housing lottery got MESSY here on Pro Game Guides.