Seven Mortal Sins X-Tasy is a gacha mobile game where your main task is to collect fighters and level them up. There are many characters in the game, and some are way better than the rest. Hence, having at least a few at the beginning of the game is vital. The game gives you a chance to pick them up with several welcome summonses.
If you're out of luck, you can be patient and grind until you find what you want, or you can start again. To do that, you must know how to reroll in Seven Mortal Sins X-Tasy. Remember that you must finish the tutorial each time before you can start summoning characters.
Related: DNF Duel–Best Characters Tier List
Seven Mortal Sins X-Tasy Reroll Guide
It's straightforward to reroll in Seven Mortal Sins X-Tasy. Just follow our guide, and maybe you'll have more luck with the characters next time.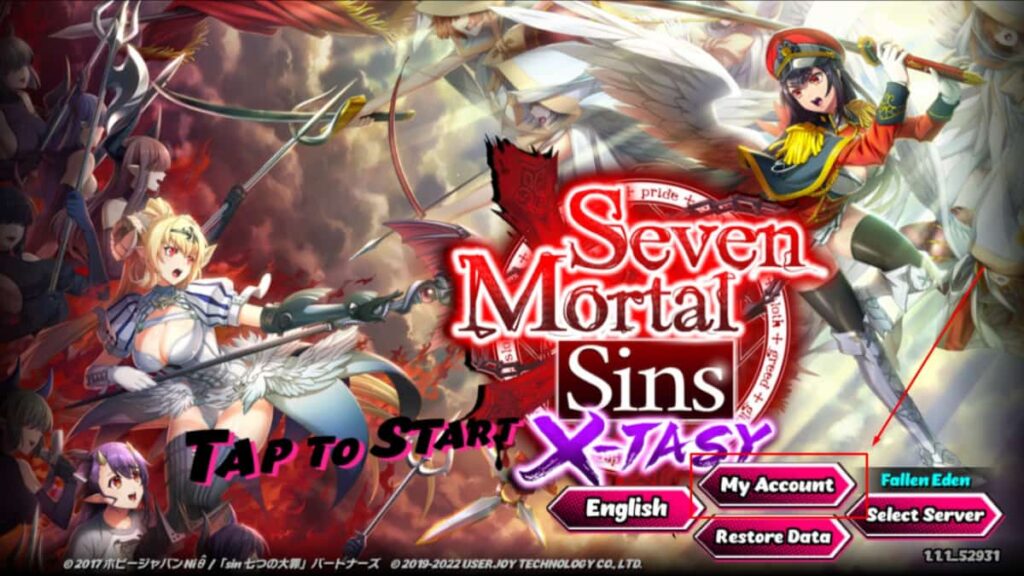 On the start screen, press the My Account button at the bottom of the screen (don't tap to start the game).
Select the Account Settings option.
Select the Switch Account option.
Sign in with a different account by selecting one of the options (Guest, Facebook, or Twitter).
Repeat the process until you're satisfied with the characters you got at the beginning.
Which Seven Mortal Sins X-Tasy Characters are the Best for Reroll?
Seven Mortal Sins X-Tasy has many fighters, so it's difficult to decide if your roster is good enough. To be sure, check out Seven Mortal Sins X-Tasy - Best Character Tier List and be prepared for the reroll hunt. In short, some of the best characters are Garcias, Lucifer, and Belphegor. But there are so many others, so finding the right ones for your play style is essential.
For more RPG games, check out Fire Emblem Heroes Tier List, Hero Cantare Hero Tier List, and Disney Mirrorverse Tier List on Pro Game Guides.