In Disney Mirrorverse, players get to unlock and play with 45 iconic heroes and villains from the Disney Universe. Characters are known as Guardians, and they go up against the Fractured. These Guardians are segregated into four primary Classes: Melee, Ranged, Support, and Tank. With a vast range of Guardians to choose from, players can't help but wonder which ones are the best. We have prepared a comprehensive Guardian Tier List for you that encompasses all four Classes.
All Characters in Disney Mirrorverse, ranked
| | |
| --- | --- |
| Guardian Tiers | |
| S | Mickey Mouse, Jack Skellington, Woody, Hercules, Maleficent, Elsa, Mr. Incredible, Maui |
| A | Hiro Hamada, Jack Sparrow, Tiana, Baymax, Oogie Boogie, Gaston, Buzz Lightyear, Goofy, Anne, Scar, Arielle, Snow White, Aladdin, Zurg, Ursula |
| B | Anger, Stitch, Mulan, Judy Hopps, Tron, Donald Duck, Evil Queen, Frank Wolff |
| C | Rapunzel, Minnie Mouse, Hades, Merida, Baloo, Sulley, Belle |
| D | Captain Hook, Tinker Bell, Eve, Genie, Ursala, Mike Wozowski, Scrooge McDuck, Ian Lightfoot |
The S Tier consists of two of the best Guardians from each Class, and we recommend you keep them in the squad after unlocking them eventually. Below is a list of Guardians that are absolutely the best in each Class.
Best Melee Character in Disney Mirrorverse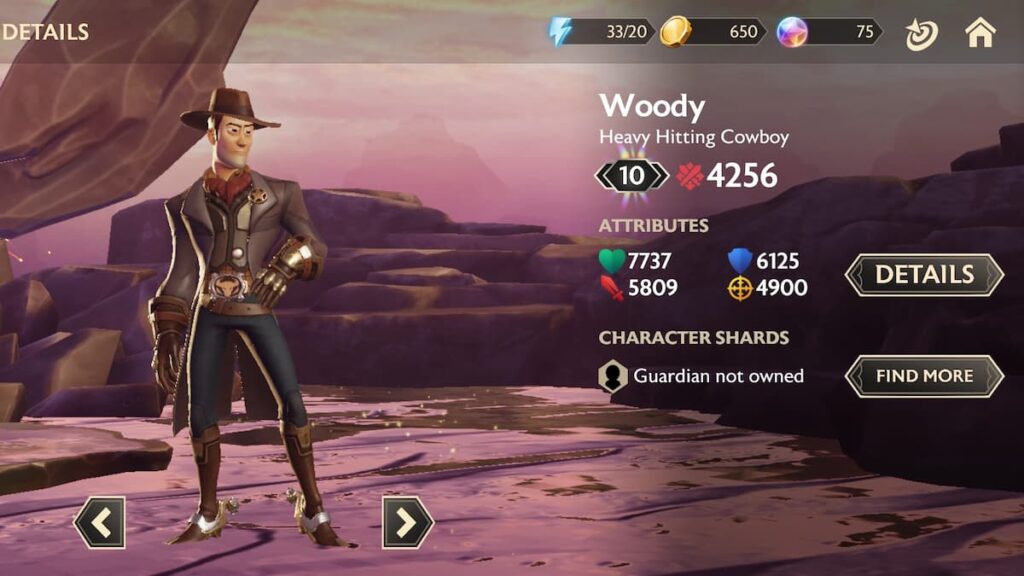 Woody
Woody is the perfect Guardian to deal quick Melee attacks at close range. He has a base DMG of 581 and 7,373 Max Health. This means players can not only deal high damage with Woody, but also withstand a slew of attacks. His abilities consist of Reach for the Sky, Sheriff's Roundup, and A friend in Me. His signature ability deals around 200% additional damage, making him the perfect Guardian to lead the charge.
Best Ranged Character in Disney Mirrorverse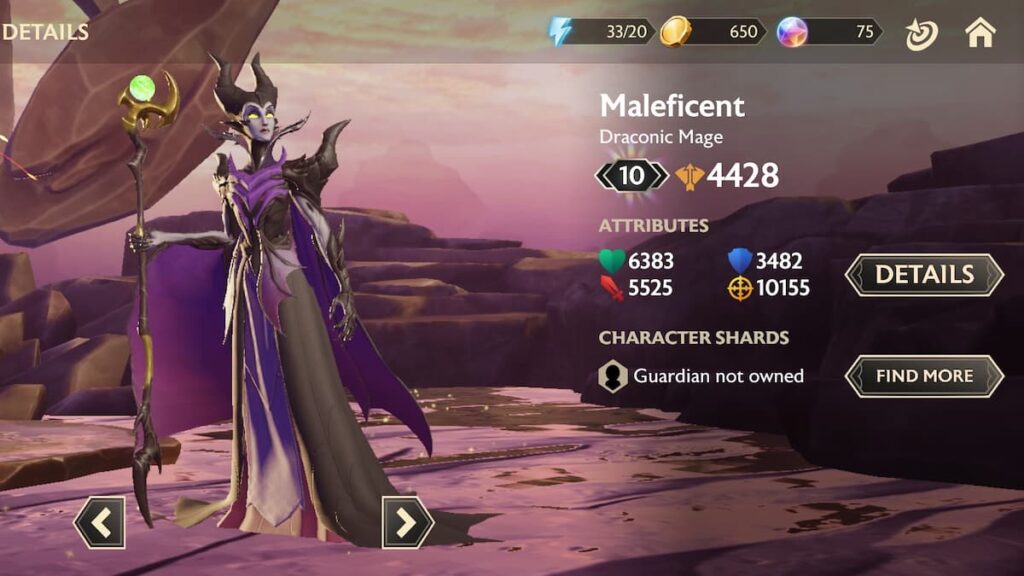 Maleficent
Maleficent is the best Ranged Class Guardian in Disney Mirrorverse. She deals a base DMG of 553, with 508 Bonus Critical Damage. Her abilities include Cruel Curses, Dragon's Rage, and Merciless Vengeance. Her signature ability, Merciless Vengeance, deals AoE damage that inflicts enemies with DEF debuffs.
Best Support Character in Disney Mirrorverse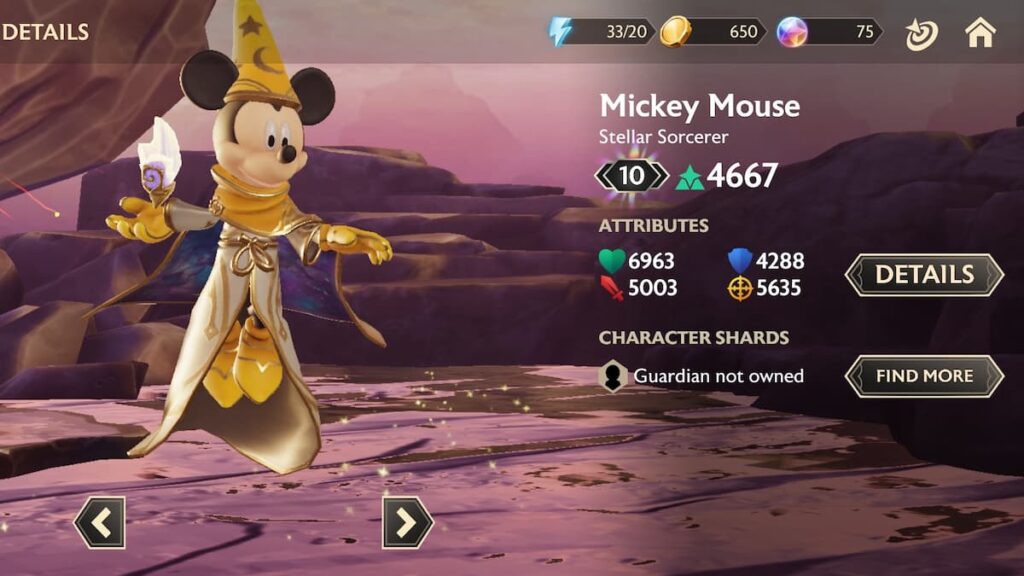 Mickey Mouse
Mickey Mouse is a Gravity Defying Support Class Guardian, and he has a base DMG of 500. Mickey abilities include Stellar Energy, Cosmic Command, and Mirror Master. While the first two abilities are available early on, players will need to rank up to 4-star to unlock Mirror Master.
Best Tank Character in Disney Mirrorverse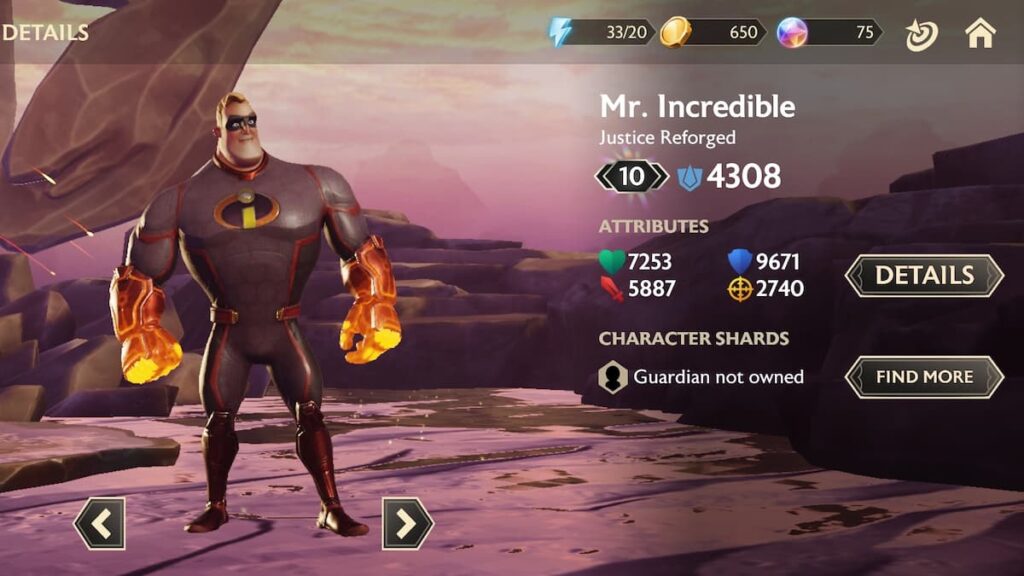 Mr. Incredible
Standing tall on top of the Tank Class is none other than Mr. Incredible. With a base DMG of 589 and a Max Armor of 9,671, Mr. Incredible is the best solution to absorb enemy fire. His abilities include Incredible Strength, Unstoppable Justice, and Kinetic Explosion. Mr. Incredible is a great Guardian to have in your team, as he pairs well with all characters in Disney Mirrorverse.
For more information on gaming, check out How to get boost in Disney Speedstorm and How to unlock Racers in Disney Speedstorm on Pro Game Guides.