Sherlock Holmes Chapter One finds Sherlock attempting to solve his mother's murder on the beautiful island of Cordona. You'll find that Cordona is populated with dozens of delightful side-cases to solve between the story missions.
Related: How to solve The Tale of the Empty House in Sherlock Holmes Chapter One
To begin The Ghost Hunter case, you'll have to interact with Luigi's poster near the docks in Southwestern Silverton, just across the bridge that connects with Scaladio, off Bazaar Rd.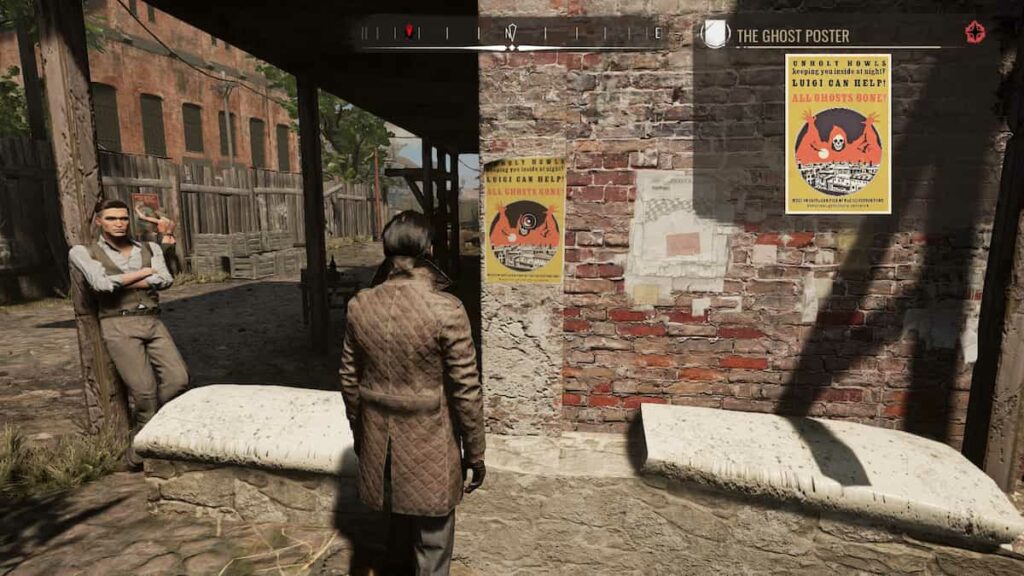 Pin The Ghost Poster clue and head down to the nearby docks. Keep an eye out for Luigi's trashed Donation Post, which you can identify by finding the same poster on a turned-over sign.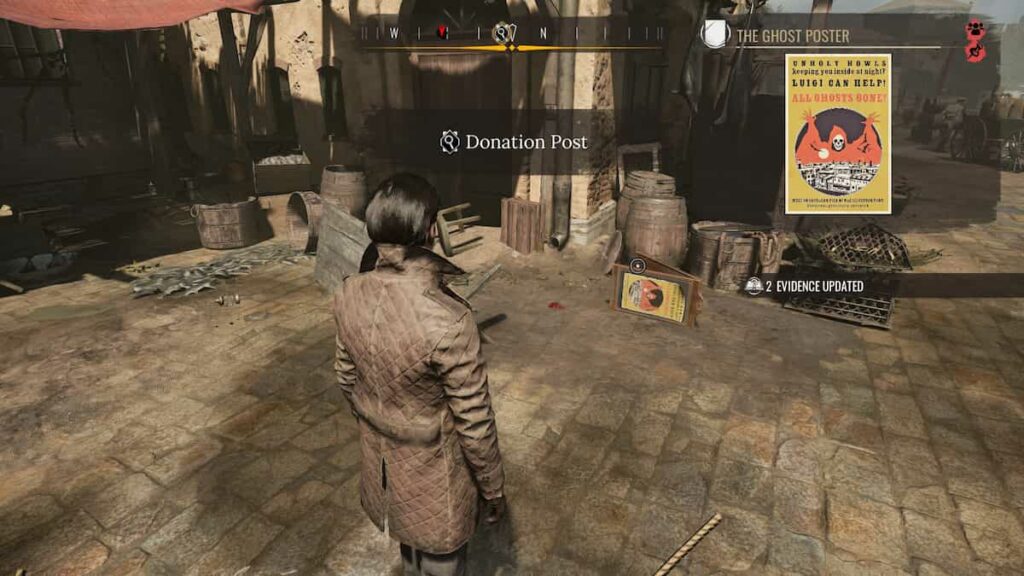 Investigate the area to find a smattering of blood, a broken bottle, and the turned-over sign. Enter Concentration Mode and investigate the turned-over table to begin piecing together events.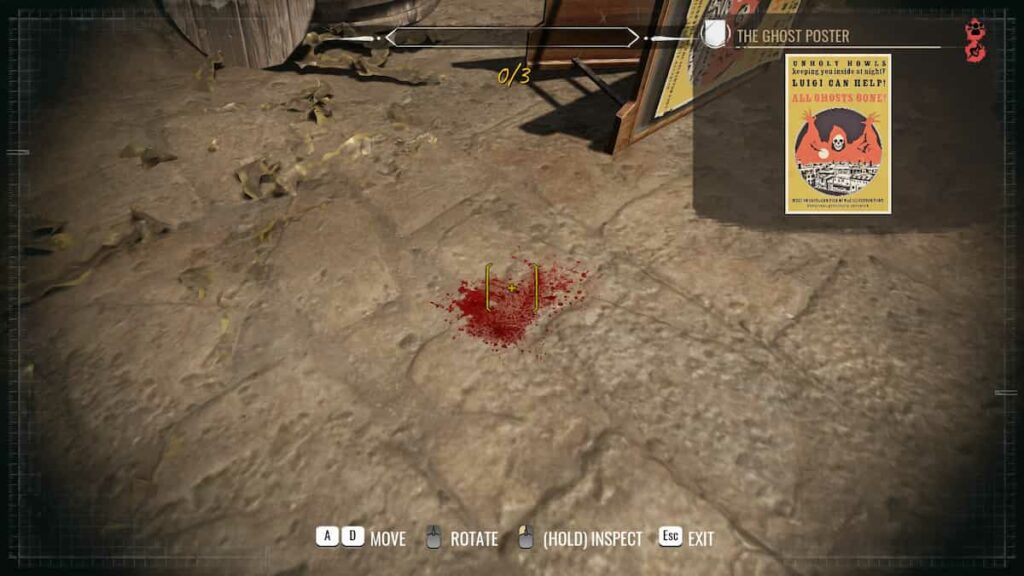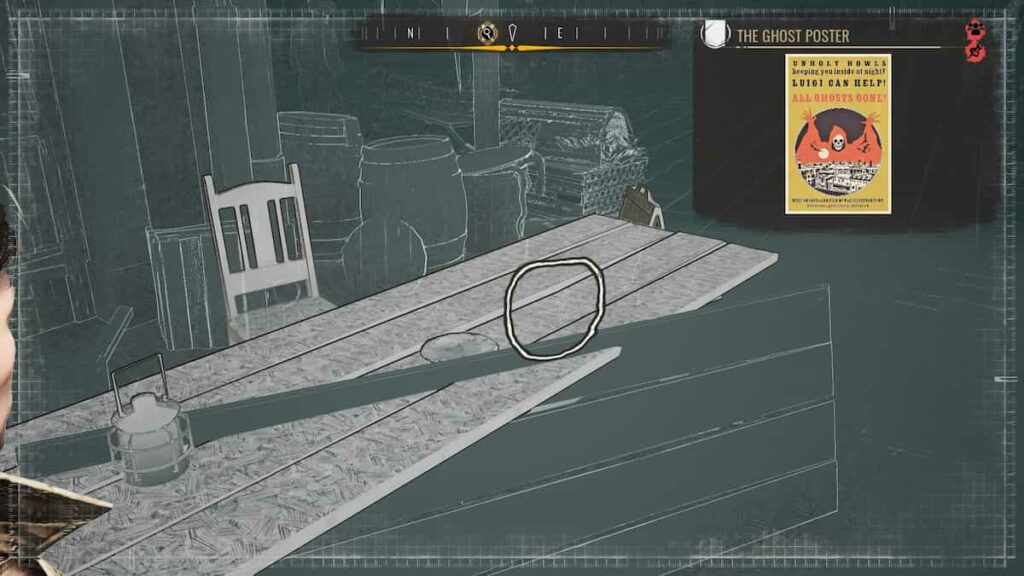 As you investigate the clues in Concentration Mode, new clues will appear in the immediate area. Keep following the clues, and the scene will progress until Sherlock concludes that a mob had chased Luigi away.
Now pin the new clue, The Hunter Becomes The Hunted, and a trail will appear, leading you away from the Donation Post. Stay in concentration mode and follow the trail. It will take you up the stairs and down the street. You know you're going the right way when you find the vomit and stolen beer bottle along the way.
The trail will end with a notification that you've reached Luigi's Mansion—a cheap shack. Enter, and you'll find Luigi passed out in bed. Investigate his desk, and you'll find a few clues, but the most important is the wooden flute.
Investigate the flute thoroughly to discover it makes a haunting sound. Sherlock will automatically conclude that the ghost is none other than Luigi himself, and you will complete The Ghost Hunter Case.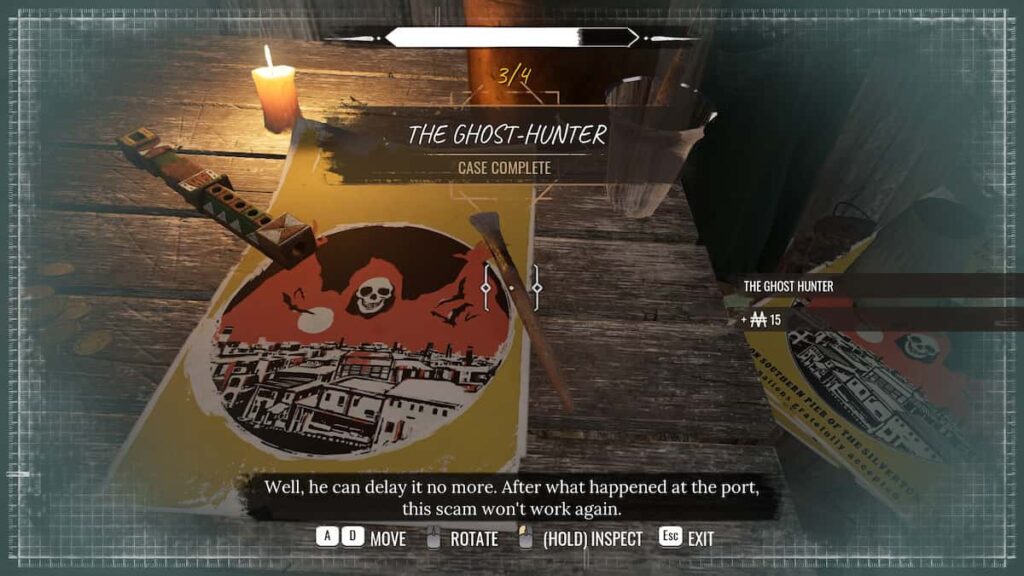 For more guides and secrets in Sherlock Holmes Chapter One, check out How to solve the Ghosts of the Past Case in Sherlock Holmes Chapter One, and stay tuned to Pro Game Guides for continued coverage on all of your favorite games!