Sherlock Holmes Chapter One is filled with delightful side missions that range from fighting your way through Bandit Lairs to solving side-cases around Cordona. To fully complete The Tale of the Empty House side-case, you must have unlocked and explored Violet's Cabinet of Curiosities.
To help Sherlock restore Stonewood Manor, start by tracking down his family belongings, which can be found scattered among Cordona's Furniture and Art Traders. While this case is quite easy, it requires a lot of cash to complete—at least 640 in local currency. If you're having trouble making money, take on a few bandit lairs—you will grab some cash for each run, and they can be replayed.
Related: All Bandit Lair Locations in Sherlock Holmes Chapter One
Finding Art and Furniture
For the purposes of this guide, begin at the traders found in Southern Grand Saray (seen below).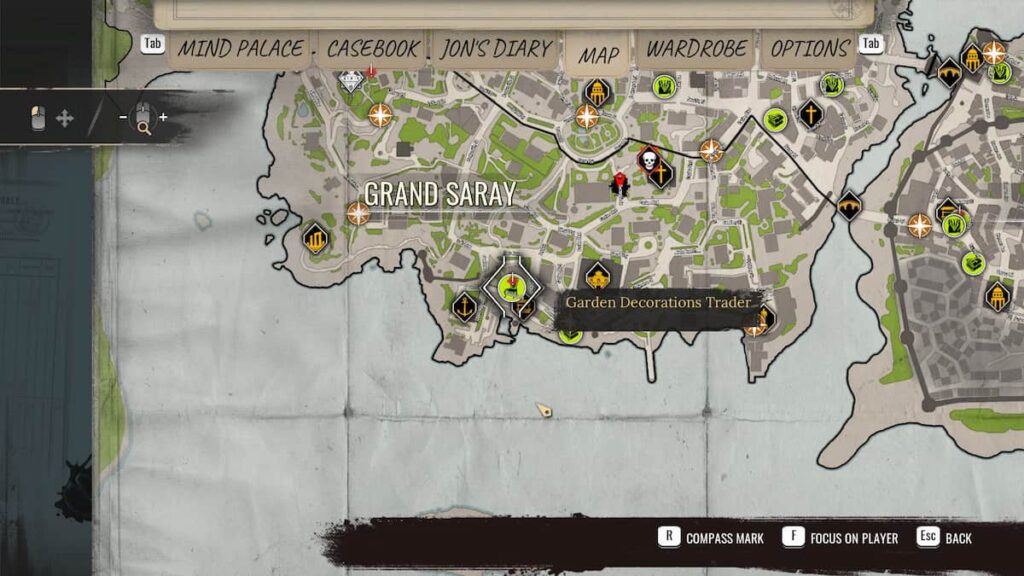 Here you'll find a Garden Decorations Trader and an Art Trader right next to each other (you'll get notifications and green icons on your map for both). Go to both shops and buy everything in stock.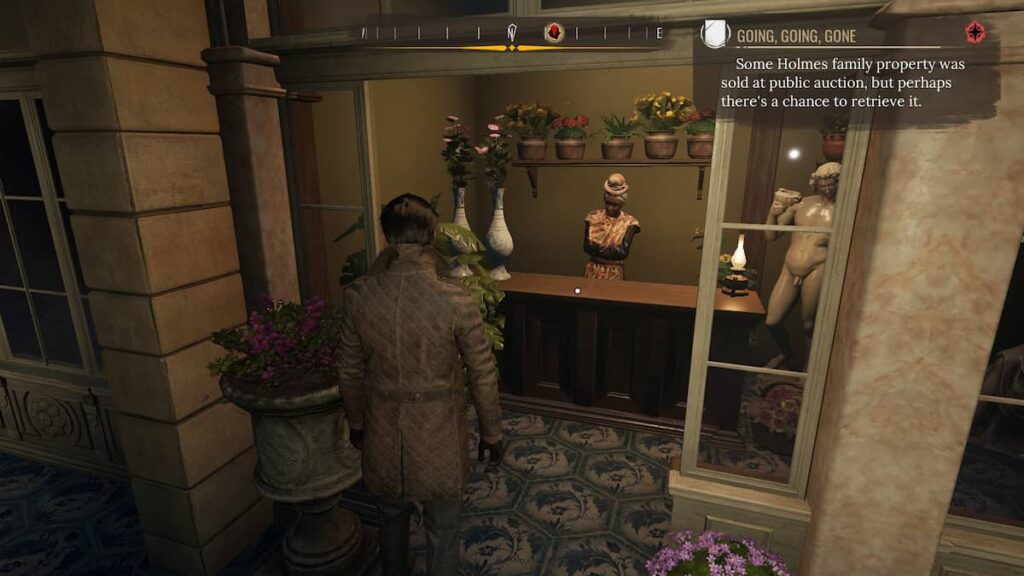 Now head to the Miner's Market, which can be found on Market Rd in Central Miner's End (seen below). You're looking for the Cheap Antique Trader, which can be found right next to the Clothing Trader. Again, buy up all the stock and move on.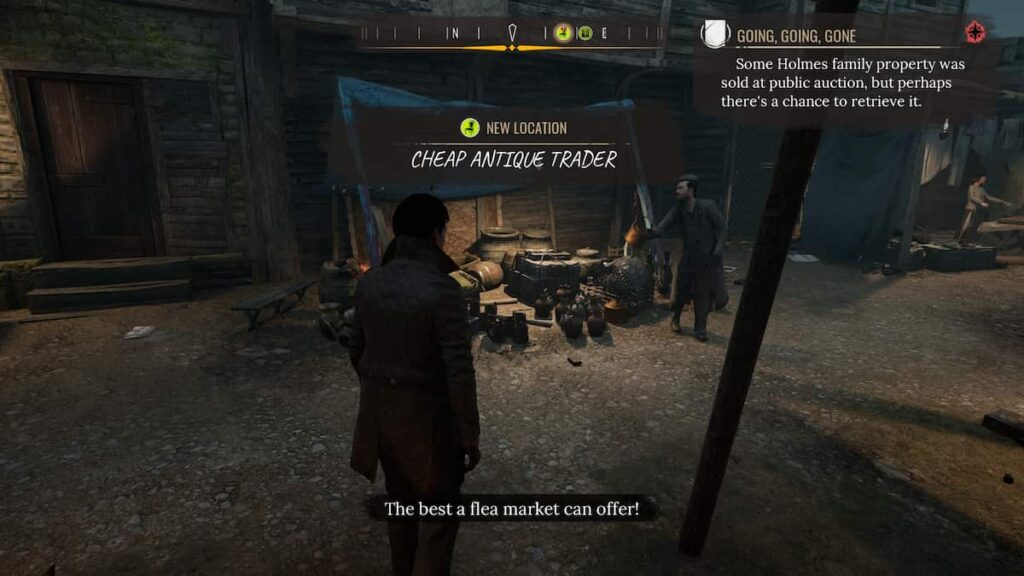 Finally, head to the Old City Marketplace (seen below) and seek out the Oriental Furniture Trader. Buy up all of her stock—now we can head back to Stonewood Manor.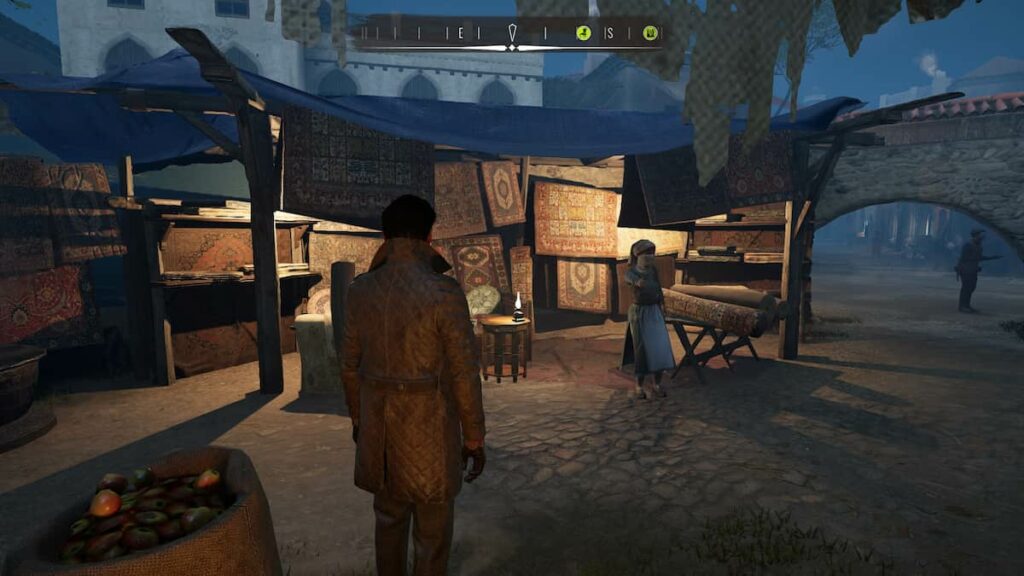 Related: How to Solve A Gilded Gage Case in Sherlock Holmes Chapter One
Investigating Memories
Upon returning to Stonewood Manor, you will find it automatically renovated, with clues to newly unlocked memories now available in certain sections of the mansion. Investigate these locations in any order.
The Front Yard
The first thing you'll notice when heading to the Manor's front door is the newly acquired garden furniture. Pin the Yard Redux clue, then head to the left of the front door—you'll find a clue to investigate in Concentration Mode near the canopy. Stay in Concentration Mode and follow the short trail of clues to completion.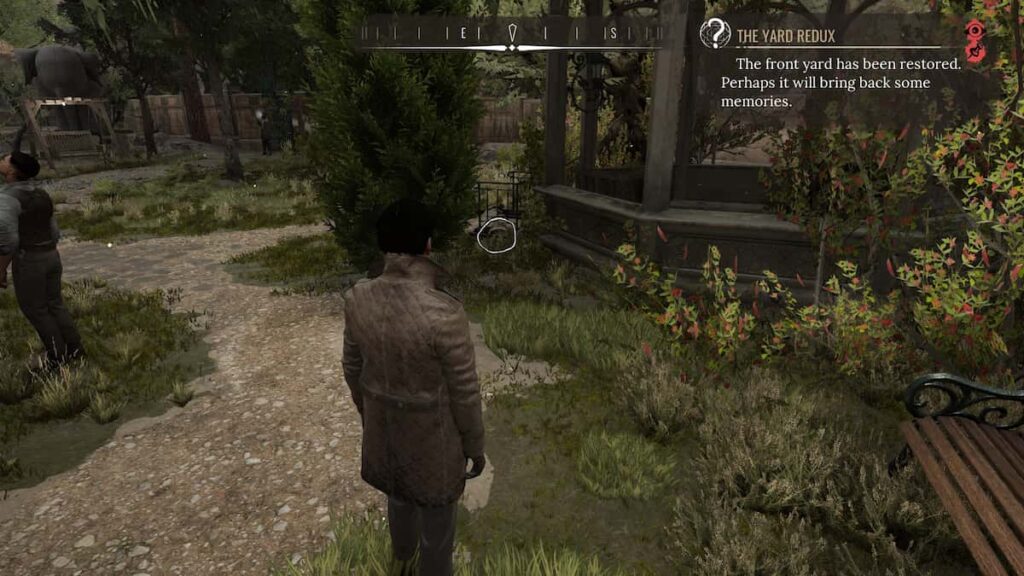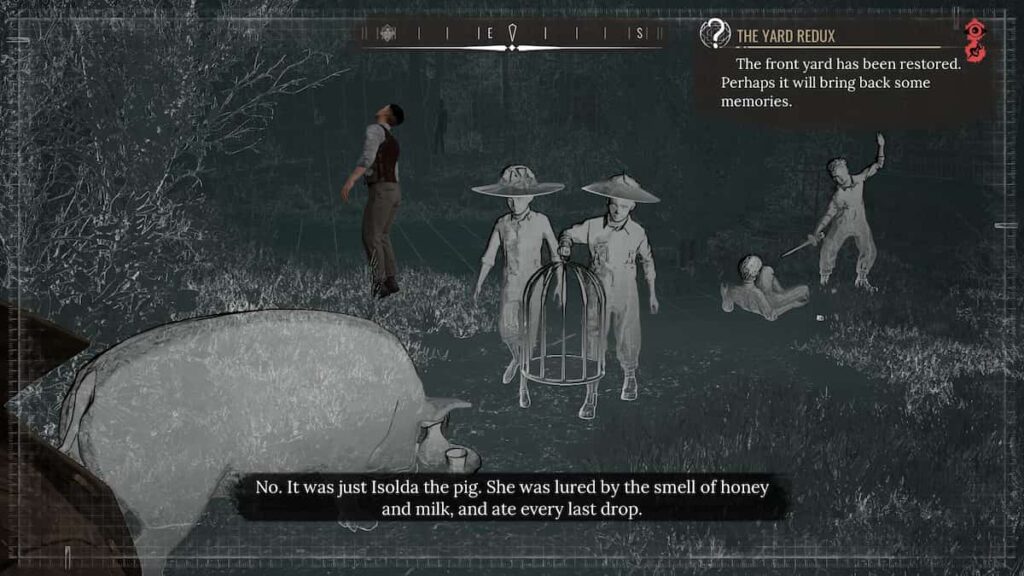 Main Hall
Head through the front door to find the Main Hall newly lit and decorated. Pin The Main Hall Redux and you'll find a clue to investigate with Concentration Mode halfway up the stairs—look toward the railing on the left side.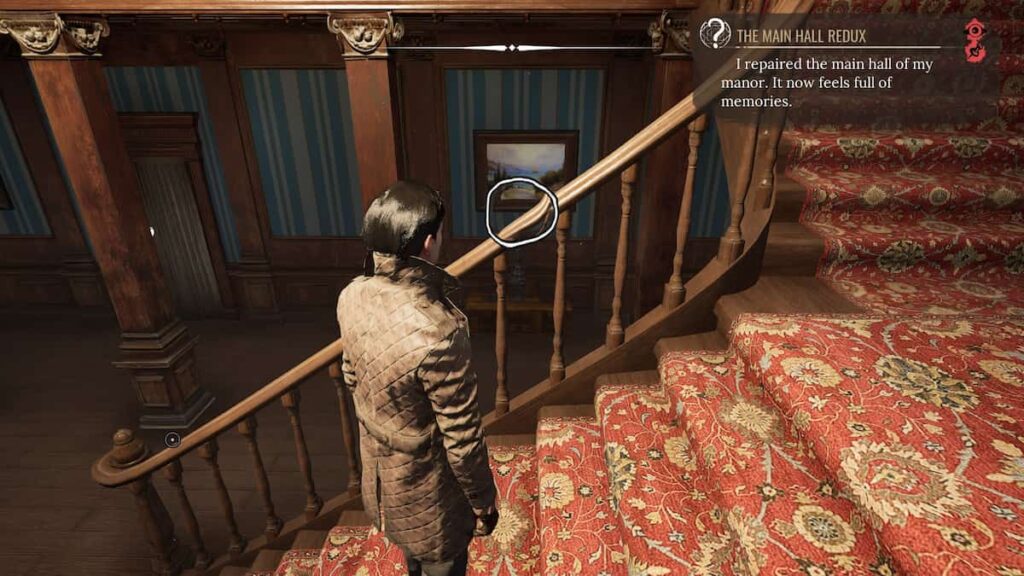 Cabinet of Curiosities
Before you head to the upper floor, go into the restored Cabinet of Curiosities to find the delightfully weird area in full glory. Pin the Cabinet of Curiosities Redux and you'll find new clues to investigate in Concentration Mode. A red blanket to the left of the door, and a green book on the bottom of a shelf to the right of the door.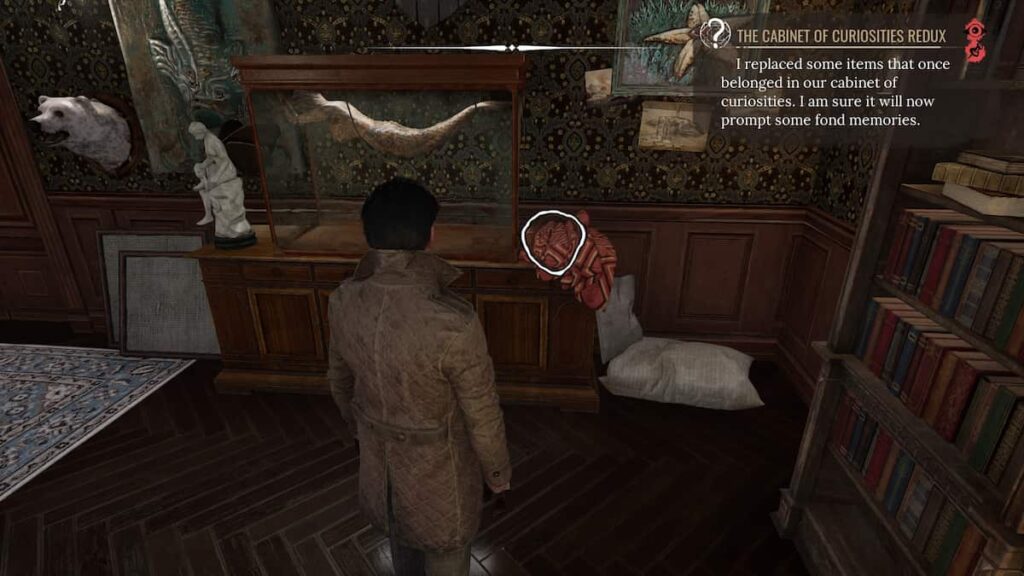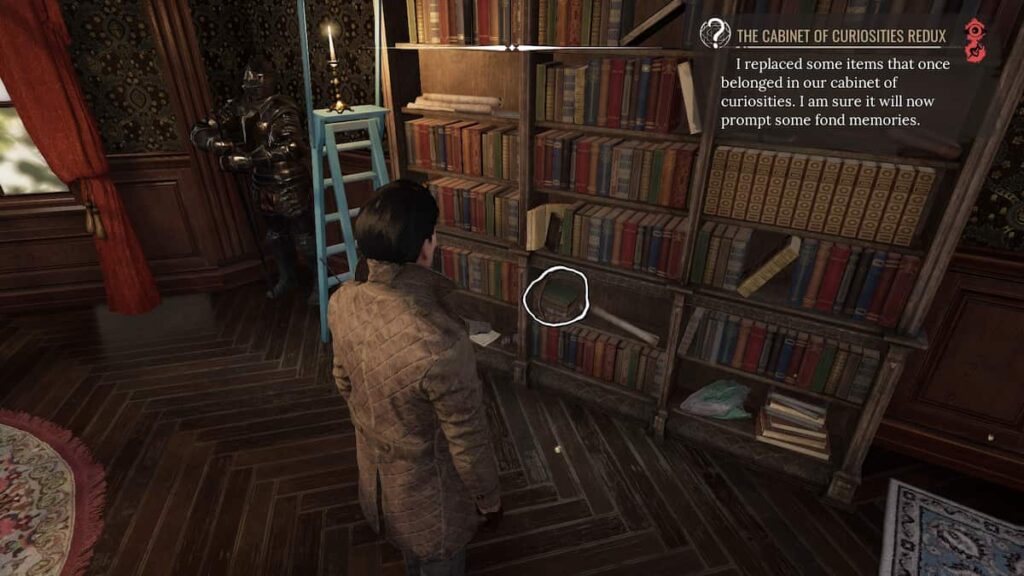 Sherlock's Room
Pin The Bedroom Redux and head for Sherlock's Room on the upper floor. You'll see an area between the two beds that you can investigate with Concentration Mode.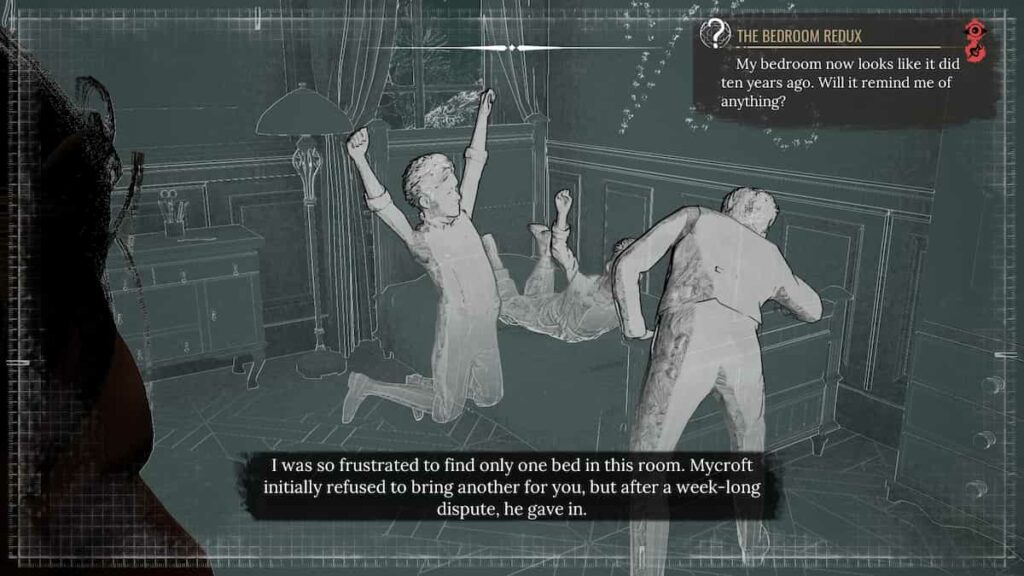 Violet's Room
Head down the hall to Violet's Room and pin My Mother's Room Redux to find a portable wall in the left corner—investigate it in Concentration Mode.
Once you've fully investigated these areas, The Tale of the Empty House will be complete.
For more case guides and secrets in Sherlock Holmes Chapter One, check out How to solve the Sacrificial Lamb Case in Sherlock Holmes Chapter One, or Who is Jon in Sherlock Holmes Chapter One? and stay tuned to Pro Game Guides for continued coverage on all of your favorite games!