To progress in the case to solve your mother's murder in Sherlock Holmes Chapter One, you will need to gain access to the Police Archives, but first, you must get a sketch that the police artist couldn't obtain.
To begin, exit the Police Station and head for the nearby corner of Trinity Way and Knights Rd, where you'll find Mrs. Nini's Atelier.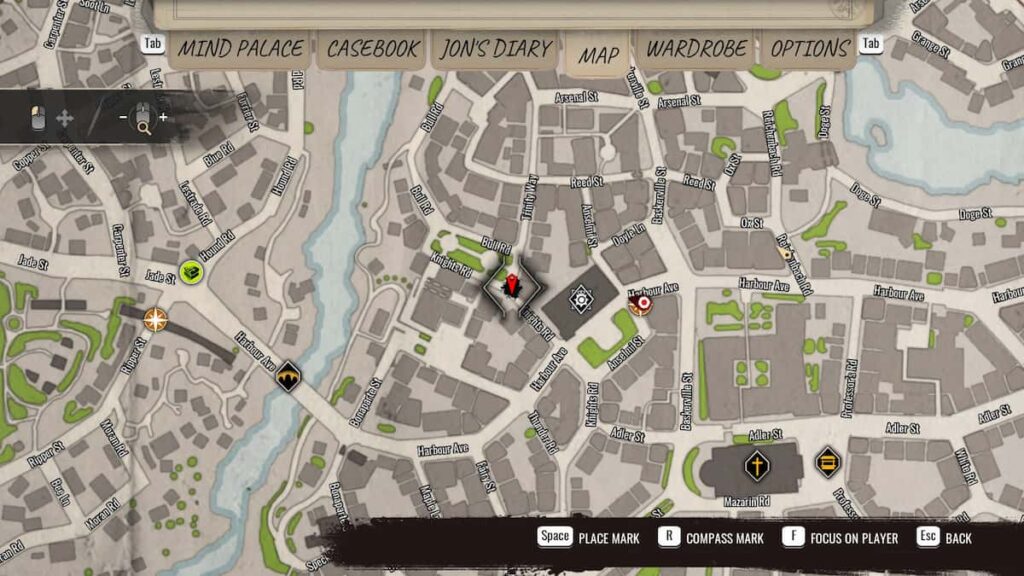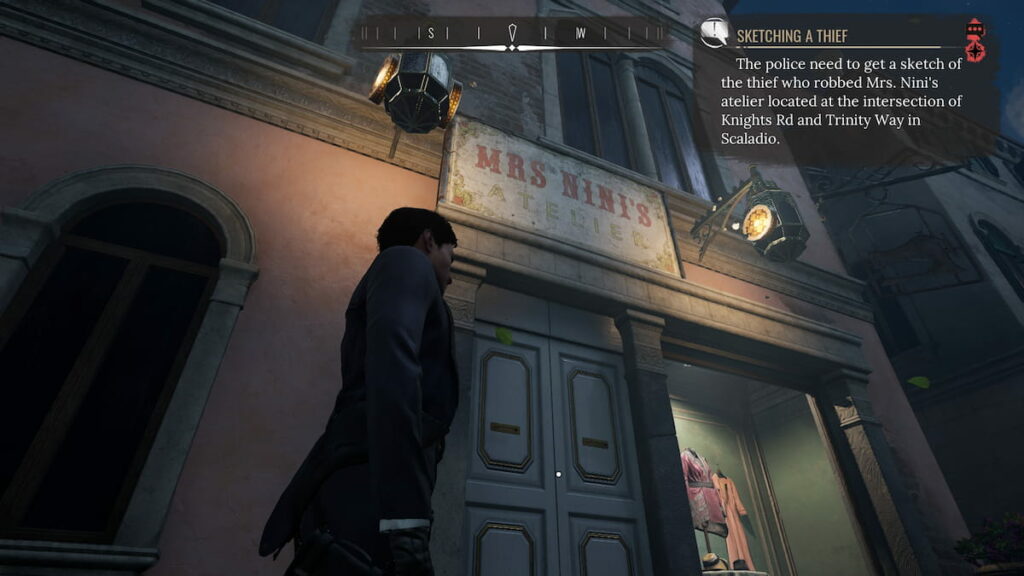 Enter the building and speak with Mrs. Nini. Run through your dialogue options—you'll convince her to confirm the thief's look by changing into a disguise. At this point, she'll give you free rein in her backroom to piece together a costume. Enter the back room and look on all of the shelves—you'll find clothing items and costumes.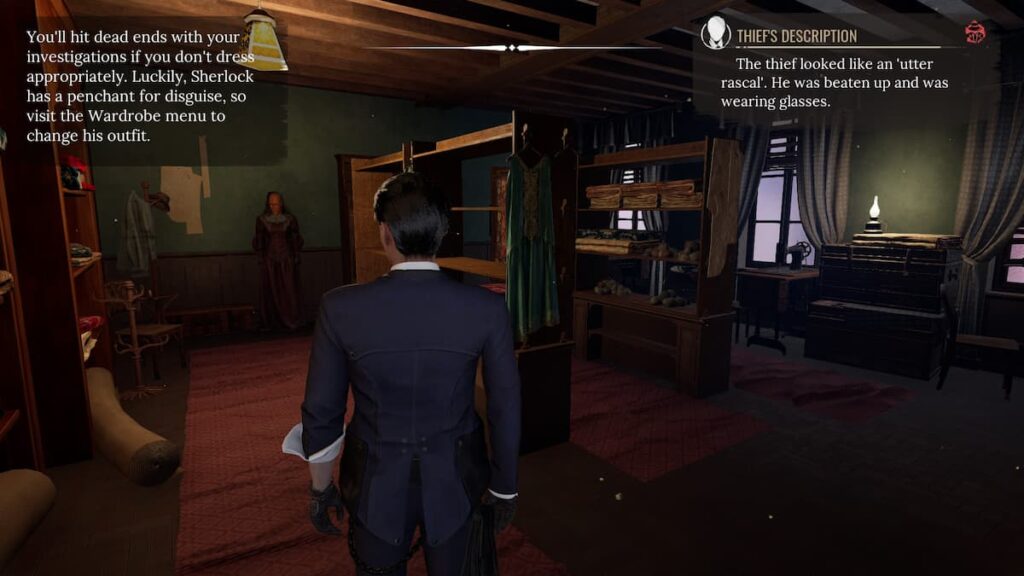 Before dressing as the thief, you can earn the Mamma Mia achievement and win The True Master of Disguise Jon Challenge by dressing as the old man in the picture, which can be found next to Jon in the back room. You'll have everything you need from what you've gathered in the room to recreate the old man's look—equip the following:
White Suit
Top Hat
Old Man Make-Up
Sideburns
Return to Mrs. Nini and speak to her. After a cutscene, you will win Jon's Challenge and receive the Mamma Mia achievement.
To finish the case at hand, successfully recreate the thief's look without any additional input from Mrs. Nini by equipping the following:
Ugly Beige Suit
Square Glasses
Fake Bruises
Pencil Moustache
Bowler Hat
When you return to Mrs. Nini and speak to her, she will confirm that you are a dead ringer for the thief, giving Sherlock all he needs to draw a competent sketch.
Related: How to use Disguises in Sherlock Holmes Chapter One
Leave Mrs. Nini's, return to the Police Station, and speak to the Officer at the front desk to finish the mission and gain access to the Police Archives.
For more guides and secrets in Sherlock Holmes Chapter One, check out All Bandit Lair Locations in Sherlock Holmes Chapter One and stay tuned to Pro Game Guides for continued coverage on all of your favorite games!