There are quite a few Expansion Packs available for purchase in The Sims 4. This can make it hard for even diehard Sims 4 fans to track what's on the market. That's why we've broken down all available Expansion Packs in the game and ranked them on their value.
All Expansion Packs in The Sims 4, Ranked from Worst to Best
12 - Cats & Dogs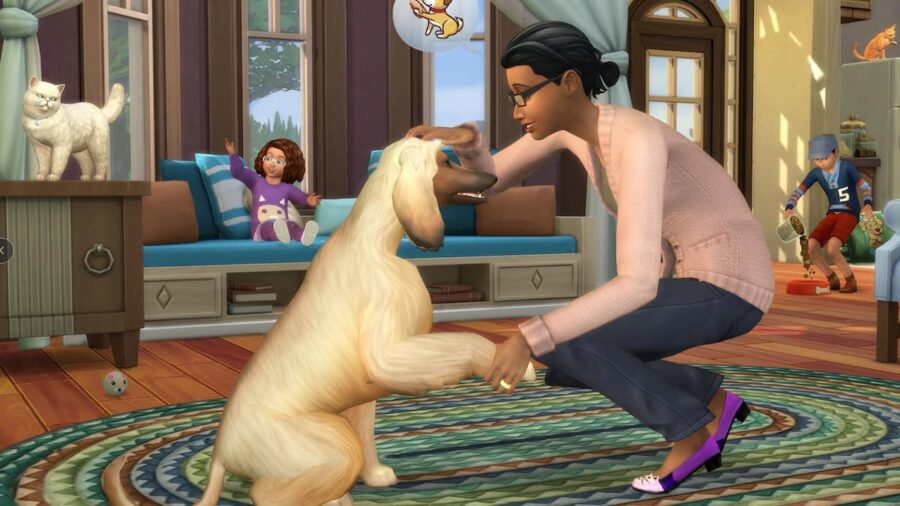 While the promise of pets in The Sims 4 sounds like a dream come true for most players, the execution did not turn out as ideal as fans hoped. For one, the expansion pack only featured cats and dogs, with no additional pets. Players considered this a step backward from previous Sims games, including pets like horses.
It doesn't help that EA released the My First Pets Stuff pack shortly afterward, which many feel included content that should have been provided in the original expansion. Many fans felt like EA broke up a pack into two parts and followed greed over efforts. Overall, it lacks content to justify the price tag.
11 - Snowy Escape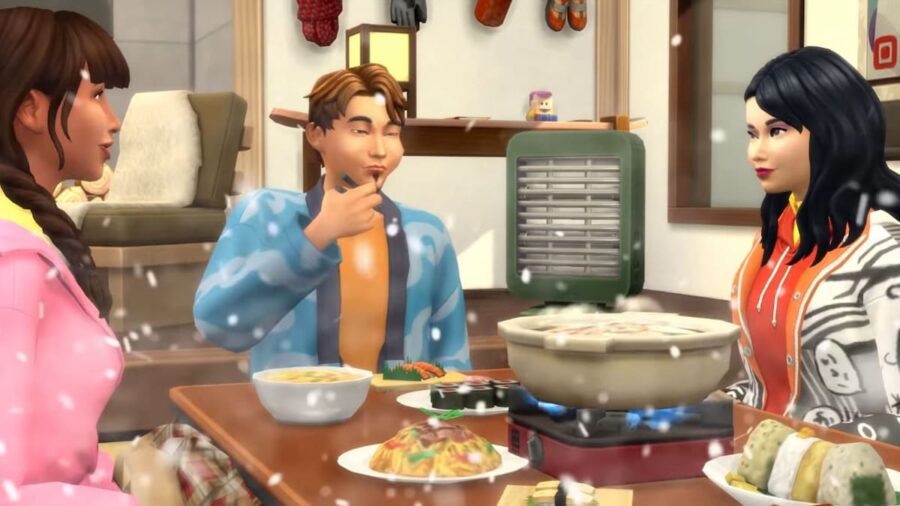 While Snowy Escape seemed to have a lot of promise at the beginning of its release, time has worn on this pack. Gameplay quickly becomes repetitive, and the beautiful world can feel isolating compared to the rest of the neighborhoods in Sims 4. The pack is gorgeous and culturally rich, but something about it just feels hollow.
We think this pack could have performed much better as a game pack for half of the cost. There's insufficient immersion or detailed world-building to justify the $40 price tag. If players were given a pack revamp like EA did with Spa Day Game Pack, we could see this one doing an about-face in quality.
10 - Get Famous
Get Famous is a fun pack if you take it at face value. You can make your Sims famous, live in a Hollywood-inspired neighborhood, and even get rich via multiple different avenues. Be an actress, singer, or even streamer. The variety in this Expansion Pack is promising, and we love the fame and reputation system.
The issue with Get Famous is actually the opposite of the above entries. It's actually too immersed into the larger world of Sims 4. It feels that becoming famous and meeting celebrities is far too easy. Once you own Get Famous and play as a non-famous Sim, you'll begin to feel as if fame is actually rather mundane and easy to achieve.
9 - Island Living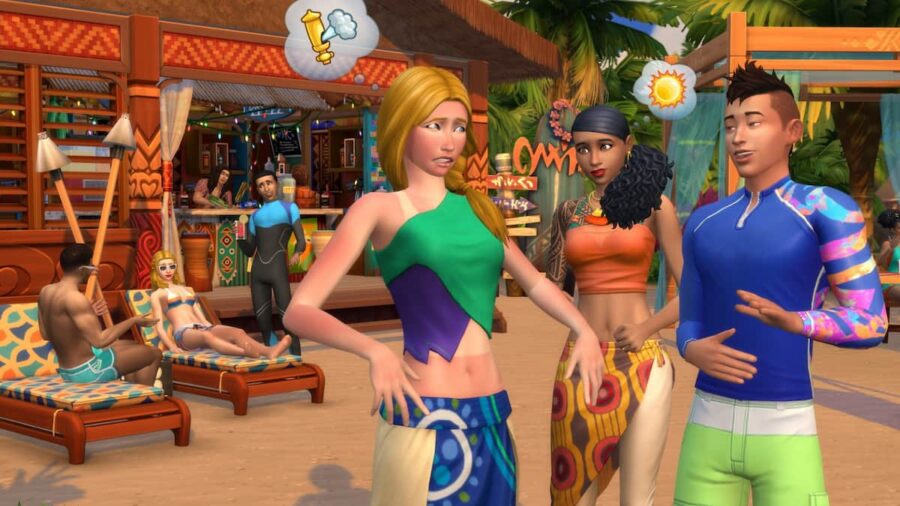 Similarly to Snowy Escape, Island Living gives players a culturally diverse and well-planned world that allows players to bask in a tropical paradise. The clothing and build items are stunning, but it is missing a deeper cohesion with the rest of the world in The Sims 4. Going over to Sulani always feels like you're playing a new game entirely.
One advantage Island Living has is its addition of mermaids. While their gameplay is limited compared to Vampires and Werewolves, they're still a great gameplay feature. We also love the part-time job system, though it was made rather irrelevant by gigs that were added to the base game.
8 - City Living
In the years since its release, City Living has become rather forgettable. It just doesn't seem to capture the same interest it once did for Sims 4 players. Some of that might be the extremely dated style of the pack or even the vaguely cultural feel of the game that seems inauthentic and gentrified at times. Maxis has majorly improved its representation and diversity since the release of this pack, and it shows.
That's not to say City Living doesn't have its perks. You can chase a political career, get the most out of apartment living, and have a unique lifestyle that isn't found in other packs. There's a lot to love about this Expansion Pack, but maybe it's time to refresh.
7 - Eco Lifestyle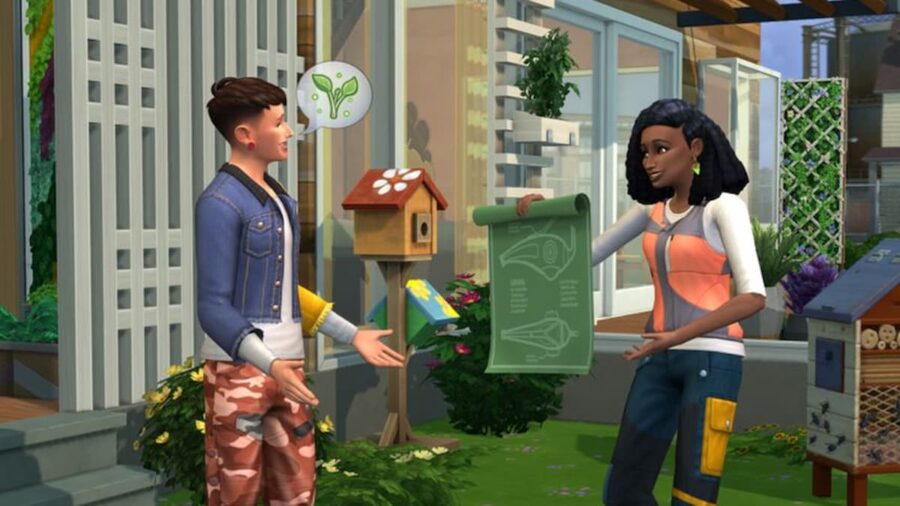 Playing as a community member in Eco Lifestyle is a lot of fun, but it can quickly become boring. Especially if your neighbors win with their own community initiatives. What if you want to play in the world to simply recycle and craft items, but now you have to cut off your power every week?
We feel this pack would have been much more enjoyable if players were given more executive power. While we understand that it's kind of the point of Eco Lifestyle to have to work together with your community, we think that this sort of lack of power would be more suited for a Game Pack.
6 - Cottage Living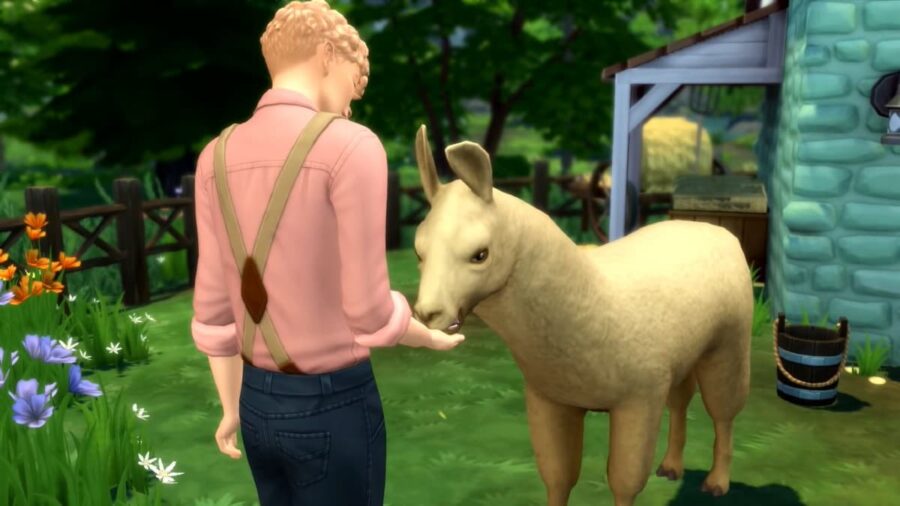 There's a lot to like about Cottage Living, but it falls a bit short if you aren't deep into the niche of pastoral life. While taking care of farm animals and living a quaint lifestyle is entertaining, it will not work for every Sim you want to play. Even a Cottage Living lover could meet their limit of enjoyment after a while of use.
We love the style of this pack's style and the introduction of adorable animals to care for in this quaint village. That being said, we feel like the value of this pack to work outside a very specific approach to playing the Sims is low. The best Expansion Packs work across a variety of play styles.
5 - Get Together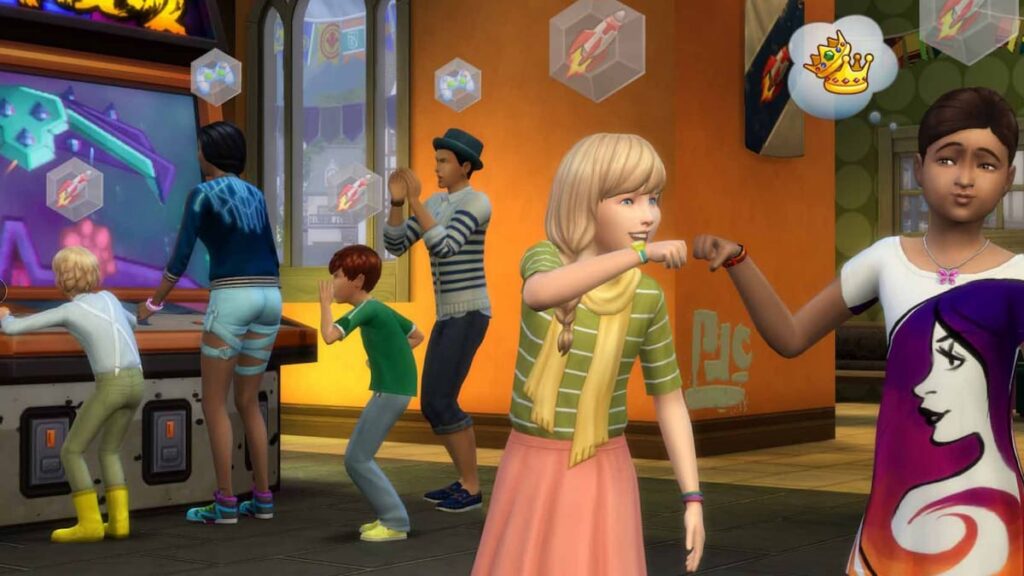 Make your own clubs, go to a coffee shop, and enjoy the nightclubs late into the evening with the Get Together Expansion Pack. It's not a perfect DLC, but it holds an inherent value that has stood the test of time. Many players still love and use cafes and the club creation system. Even if you never visit the world again or use any of the CAS items, you'll still find yourself with plenty of the framework of Get Together to enjoy for years of gameplay.
Related: How to Build a Pond in The Sims 4
4 - Discover University
Just like High School Years, Discover University allows Sims to flesh out more of their life stages. Now your Sims have an intermediary period between teenage years and adulthood. They can live in dorms, decide their career path, and even become a part of school activities.
Going to college could have been a boring and tedious experience in Sims 4, but developers managed to make a pack with tons of realistic aspects while still being fun. Your Sim won't just go to college, they have to be accepted based on grades. They also have to manage loans or attempt to secure a scholarship. Grades in college aren't a breeze either, so try and limit the partying! Gameplay is king in this pack, giving you tons to do.
3 - Get to Work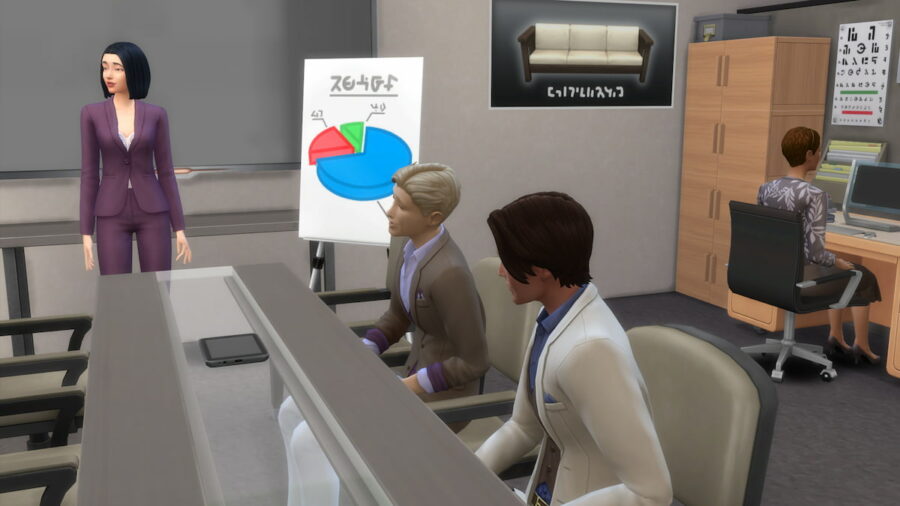 Get to Work is part of the old guard of Sims 4 Expansion Packs, so some players don't even give it much thought these days. But it's important to give this pack props for how much it added to The Sims 4, even if subtly. Things that are now considered staples of gameplay, like owning a retail store or taking your Sim to the hospital to give birth, are due to Get to Work.
Your Sims will benefit immensely from you buying this pack, especially if you have a Sim you want to become a career professional. It strikes a great balance between mundane and over-stimulating gameplay, giving players a realistic and engaging experience.
2 - High School Years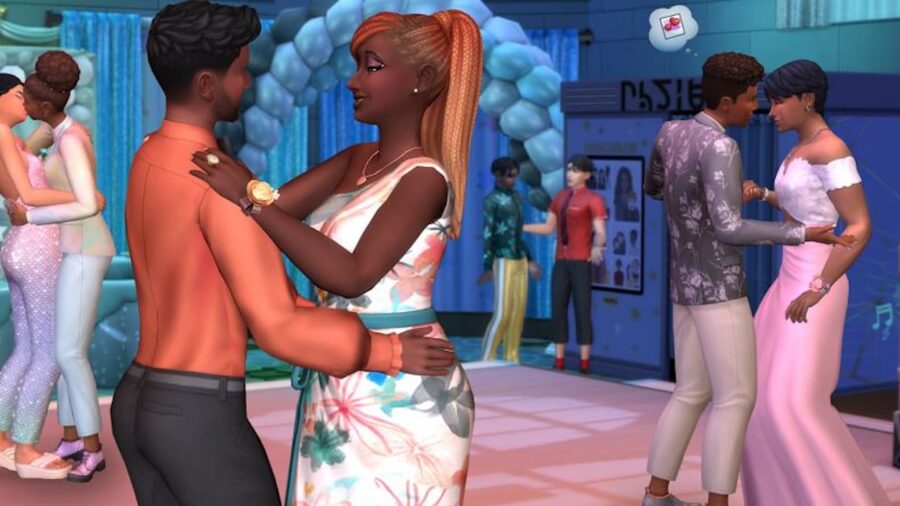 High School Years was a late release into The Sims 4 Expansion Pack list, but that doesn't mean it didn't add much-needed content to the franchise. With this pack, players can now experience a fleshed-out high school experience with their Sims. Take them to prom, have them join clubs, lead them towards graduation, and even take them out for thrifting and bubble tea.
This pack is loaded with a new world, tons of CAS and Build/Buy Items, and more gameplay than any player could ask for. High School Years is also much more modern in tone/style than lots of packs, which helps a game made in 2014 feel more relevant to today's fashion and culture.
1 - Seasons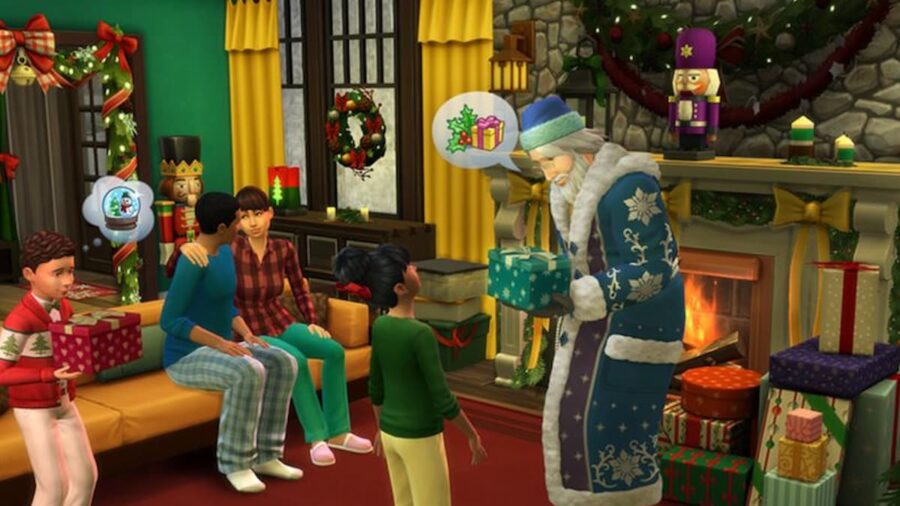 There's a reason that the Seasons Expansion pack is consistently rated as the best option for DLCs in The Sims 4, and that's mainly because of immersion. This pack fits seamlessly into your game at large, adding dynamic weather and even event planning. The clothing, decor, build items, and assets in-game are numerous.
You don't necessarily play Seasons as a pack, but rather Seasons adds to your everyday Sims gameplay. Having a pack that adds so much content to your game that you can't imagine playing without it is where every Sims 4 Expansion Pack should be on performance.
Want to read more about packs in The Sims 4? If so, check out All Sims 4 Game Packs, Ranked on Pro Game Guides.