The Red Squirrel is the star in the Toy Shop Update 2021, an exciting event for all Adopt Me players. This update includes a new toy shop, premium pet, updates on current toys, and more.
New Toy Shop Update 2021
Here is the rundown on the new Adopt Me update!
Red Squirrel Pet
Adopt Me has added a new pet to the game, the Red Squirrel! This cute animal is the newest addition to the game and will be in high demand. The new Red Squirrel can be unlocked for 200 R$ (Robux) by selecting the Shop tab on the right side of the in-game screen.
All New Toy Shop & Toys
There is a new Toy Shop building that is designed with a present theme. This new exterior provides a fresh look for Adopt Me's world! One addition inside the toy store is an Obby to help players reach the top of large shelves. The new Obby will provide even more entertainment to the game. There are also new and updated standard toys in the shop! Some are fresh additions and others are updated in both appearance and price.
New/Updated Toys:
Standard Pogo - $150
Standard Roller Skates - $300
Star Balloon - $120
Standard Unicycle - $120
Spinning Propeller - $1300
Standard Grappling Hook - $2000
New Toy Shop Release Date - General Information
The Adopt Me Toy Shop Update 2021 went live on Thursday, May 13 at 8am PT / 11am ET / 4pm BST. Check out the video below for the initial preview of the new toy shop, improved toys, and Red Squirrel.
Additional Photos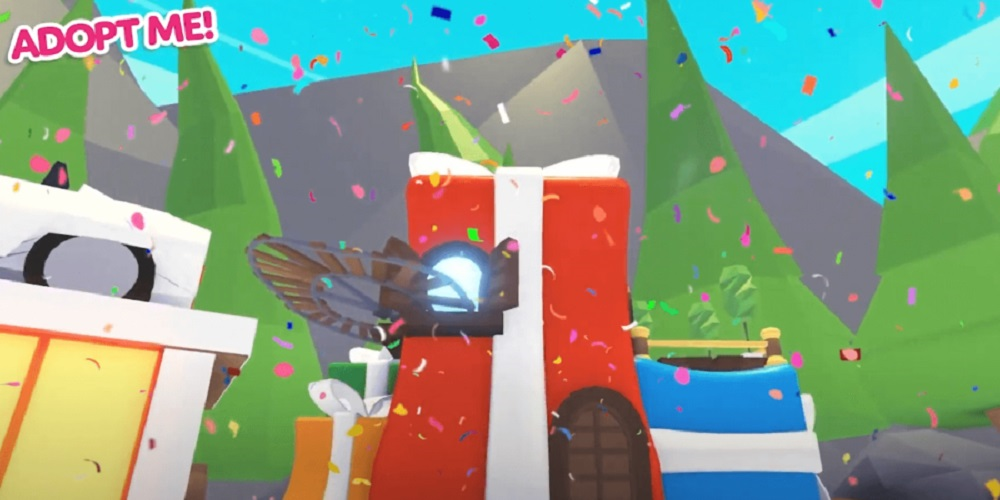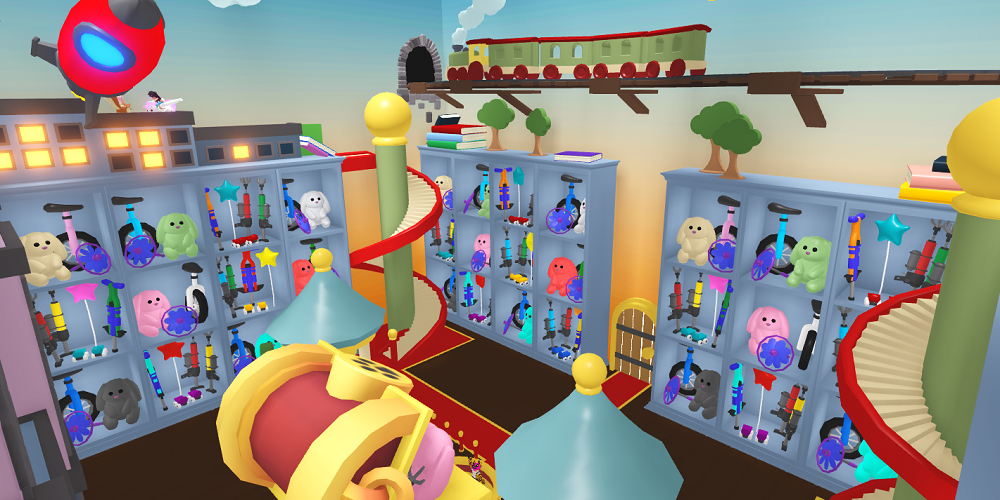 Looking for free Roblox rewards? We have a ton of them in our Roblox Game Codes post! You can also get a bunch of free stuff via our Roblox Promo Codes page.