Skateboarding is a hard but extremely cool sport, and we are here for it. For those who can't skate, however, there is a console on which to play a Skate game which is very handy and involves fewer trips to A&E! Skate 3 has some of the best mechanics for emulating skate moves. By using the joysticks to control the board it is one of the most intuitive mapping designs, and makes you feel as though you are as close to being on a board without, you know... actually being on a board! A simple trick that has unmatched finesse is the Manual. So, we're here to show you how to perform one.
How to Manual in Skate 3
The Manual is a great trick all on its own, but is even better for stringing your lines together for nice combos. Need to get from one rail to another rail without breaking your trick line? The best way is to Manual, and trust us it looks good!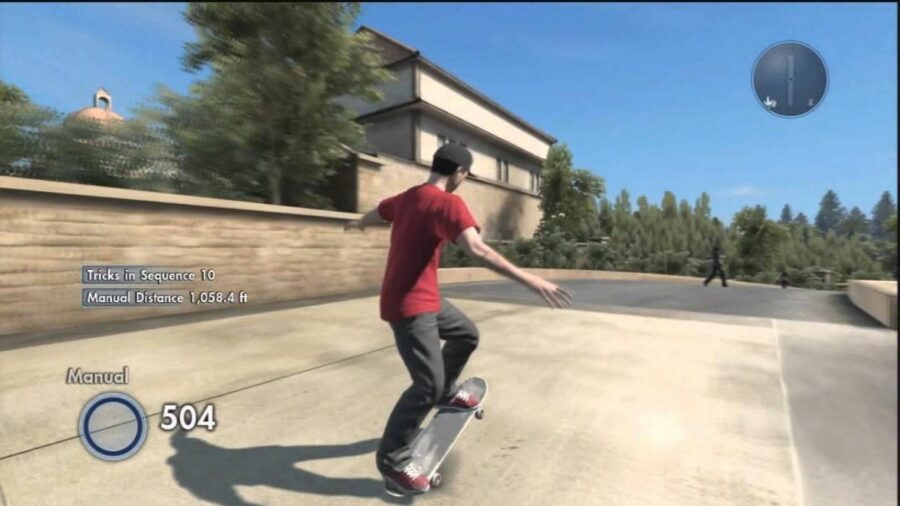 To pull off a Manual you will just need to use your Right Joystick:
— Get some speed by pushing with X if you are on the PlayStation 3, and A if you are on the Xbox 360
— Lightly pull back on the Right Joystick for a Regular Manual
— Lightly push forward on the Right Joystick for a Nose Manual
If you pull back or push forwards too hard you will instead prepare to do an Ollie or a Nollie, and will jump instead of tilting the board backwards, so you have to get the balance just right.
Once you have mastered this, you can then enter into an Ollie of a fliptrick from a Manual.
It's as easy as that! You can now bomb down hills at high speed testing your skills or get a nice line going and become a trick master.
Need some more help with Skate 3 tricks? Find out how to handplant.