Slime Rancher is a life simulation that puts players right in the center of zany adventures. Players of Slime Rancher can obtain objects called Slime Keys by finding Gordos and bursting them. They are used to open Slime Gates.
Locations for Slime Keys in Slime Rancher
Sometimes, players can naturally find Gordos to get the slime keys; this isn't always feasible, however. If players are stumped at where to look for Gordos to burst for Slime Keys, read this list we've compiled below.
The Glass Desert
This area has several useful Gordos to burst. Players should note this area requires a slime key to access.
Dervish Gordo
Tangle Gordo
Mosaic Gordo
The Dry Reef
This area is plentiful with Gordos, with some appearing twice.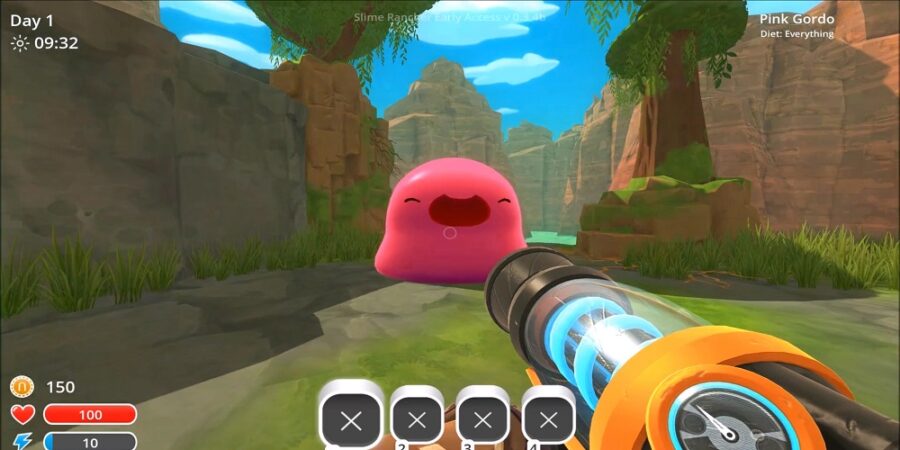 Pink Gordo
Pink Gordon (on Ring Island)
Phosphor Gordo
Tabby Gordo
Tabby Godo (on the Beach)
The Moss Blanket
This area, while a nice little spot to drop by for two Gordos, does require either a slime key or a Jetpack upgrade to access.
The Indigo Quarry
This quarry is great because it has a couple of Gordos in specific areas. This spot of the map also requires either a Jetpack upgrade or slime key.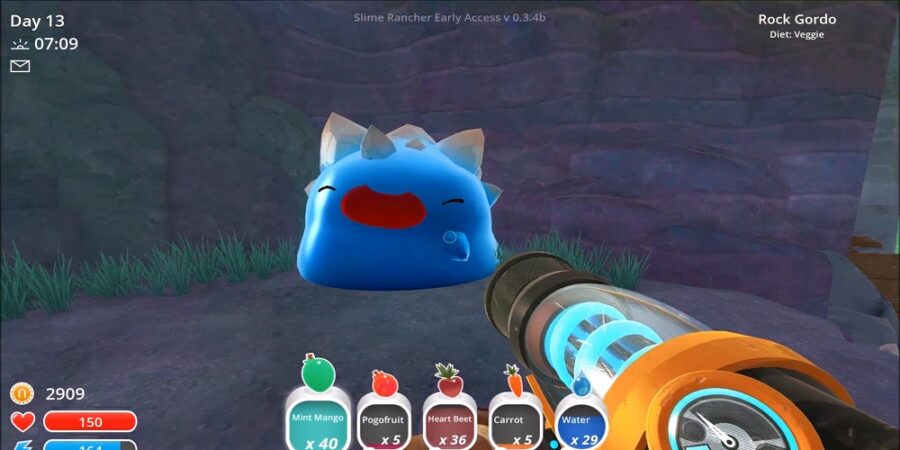 Rock Gordo (in the Indigo Quarry Cave)
Rock Gordo (on the Broken Bridge)
Rad Gordo
Crystal Gordo
The Ancient Ruins
This is a good quick area to burst two Gordos.
Want to read more about Slime Rancher? Check out How to get Wild Honey in Slime Rancher on Pro Game Guides.