The Knight V resembles an electric unicycle players can use to travel across the island. It is very fast and can withstand falls without much issue. Landing it in a large area of water is extremely ill-advised, but it's possible to retrieve it with some effort. It can be found near Maintenance B on the South side of the map. This is where to find E.U.C. Knight V in Sons of the Forest and how to use it.
Where to find Knight V in Sons of the Forest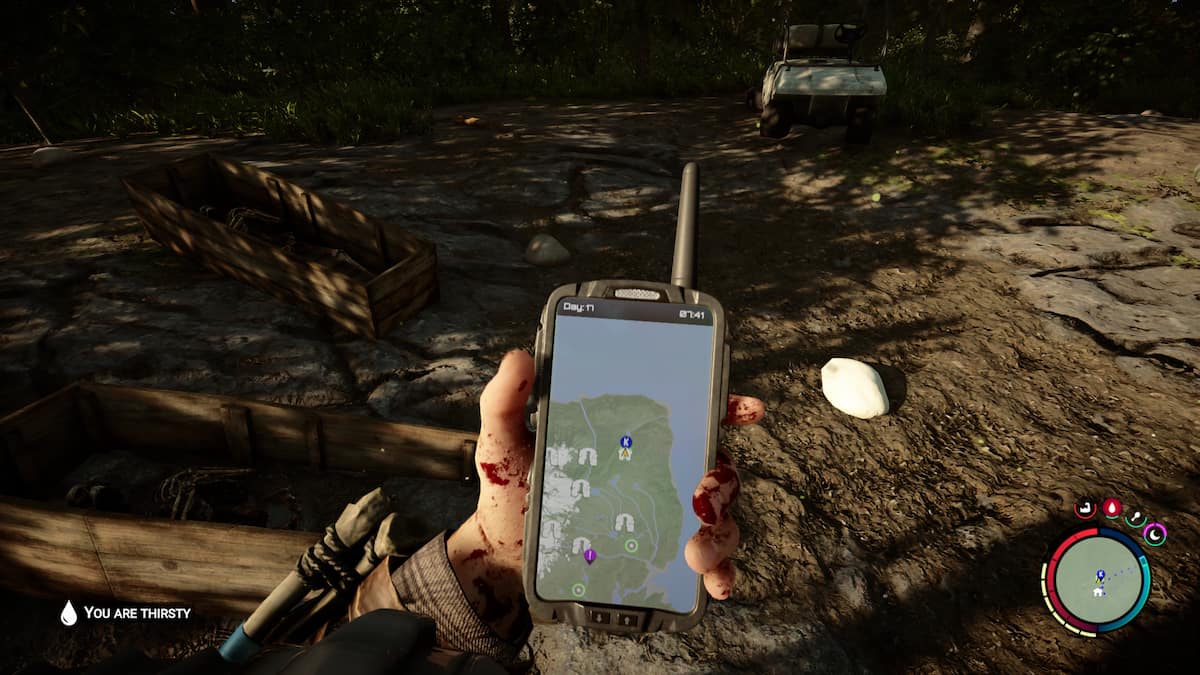 The E.U.C. Knight V in Sons of the Forest can show up in few locations. One will be on the far South West part of the map by Maintenance B. This will just show up as a green marker by a flat land of dirt with a Cannibal Camp near it. This is the same location where the Compound Bow and Pistol Silencer can be found if players have the Shovel to get underground through the bunker. Above ground, by a wooden bench, is the Knight V.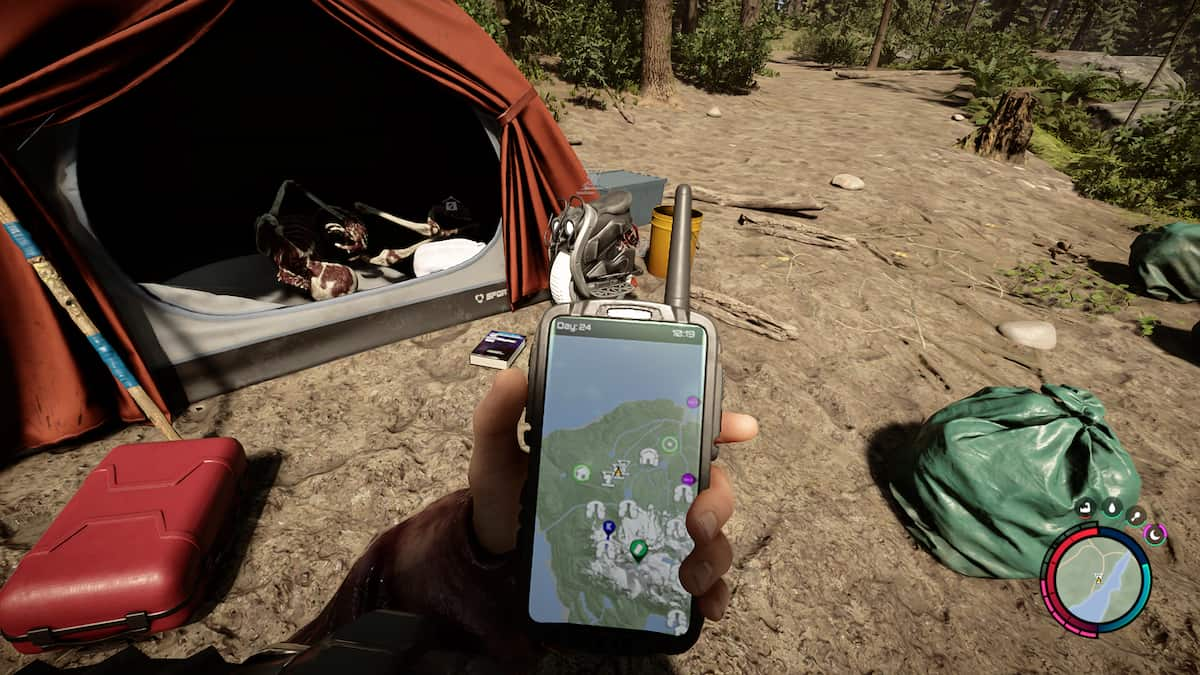 The Knight V can also show up at a few other camps that aren't marked on the map. The first is North of the location at Maintenance B, in an abandoned camp by one of the lakes. Another can be found in a Cannibal Camp further South from the one before it. Lastly, another Knight V can be found on the East part of the island, separated by the snowy mountains. This can be found near the green marker in the Southeast in another abandoned camp.
Related: All Keycard locations in Sons of the Forest and how to get them
How to use the E.U.C. Knight V in Sons of the Forest
The Knight V can be placed in any location in Sons of the Forest by dropping it, but it can't be stored away. It will have to stay outside and be picked up to ride. With the Knight V in hand, using Left Click will have the player mount it. From there, it can be ridden at high speeds nearly anywhere but large bodies of water. Dismounting just requires the player to jump twice, but it's possible to be knocked off when bumping into trees or walls at any point. Jumping a single time will allow players to hop and even off of large cliff edges, there is no fall damage while riding it.
For more Sons of the Forest guides, check out Sons of the Forest Building and Crafting Guide and to read the full patch notes that released the Knight V, check out Sons of the Forest Full Patch Notes on Pro Game Guides.