Sons of the Forest is a visceral survival horror game that drops you on a remote island full of dangers, leaving you to fight for your life. The game doesn't hold your hand, and many players need clarification on the mechanics, especially early on. When you first pick up your GPS locator, one of the first questions is, what do its green markers mean? Find out in this guide!
What are the green dots on the map in Sons of the Forest?
The green dots on the GPS locator in Sons of the Forest represent important objectives, such as caves with underground facilities locked with doors with keycard readers. Such places are directly tied to the story progression, so in a way, the green dots represent the main storyline objectives. To advance the storyline of Sons of the Forest, you need to be following the green markers on your GPS locator.
However, there is a certain order to these green markers, but we'll add this to the end of the guide if you want to figure it out for yourself.
Related: What is the Multiplayer Limit in Sons of the Forest?
On your journey to uncover the truth of what's going on with the island you crash-landed on, the critical point is preparation. Before rushing in to complete objectives, ensure you're well-stocked with supplies, such as food, medicine, and some weapons. You will encounter enemies much more challenging than you initially encountered when you arrived on the island. So remember to save your progress before attempting to complete the objectives.
Some objectives will only be possible if you have obtained some items first. For example, one of the pings leads you to a patch of dirt. To access the hatch below the ground, you will need the shovel to dig it up first. But most importantly, you should know where to find all keycards because you won't get far without them.
Sons of the Forest - Green Marker progression order
Below is the order of progression you need to follow to complete Sons of the Forest. Of course, only following the green markets will make you struggle hard, as you need other essential items to progress.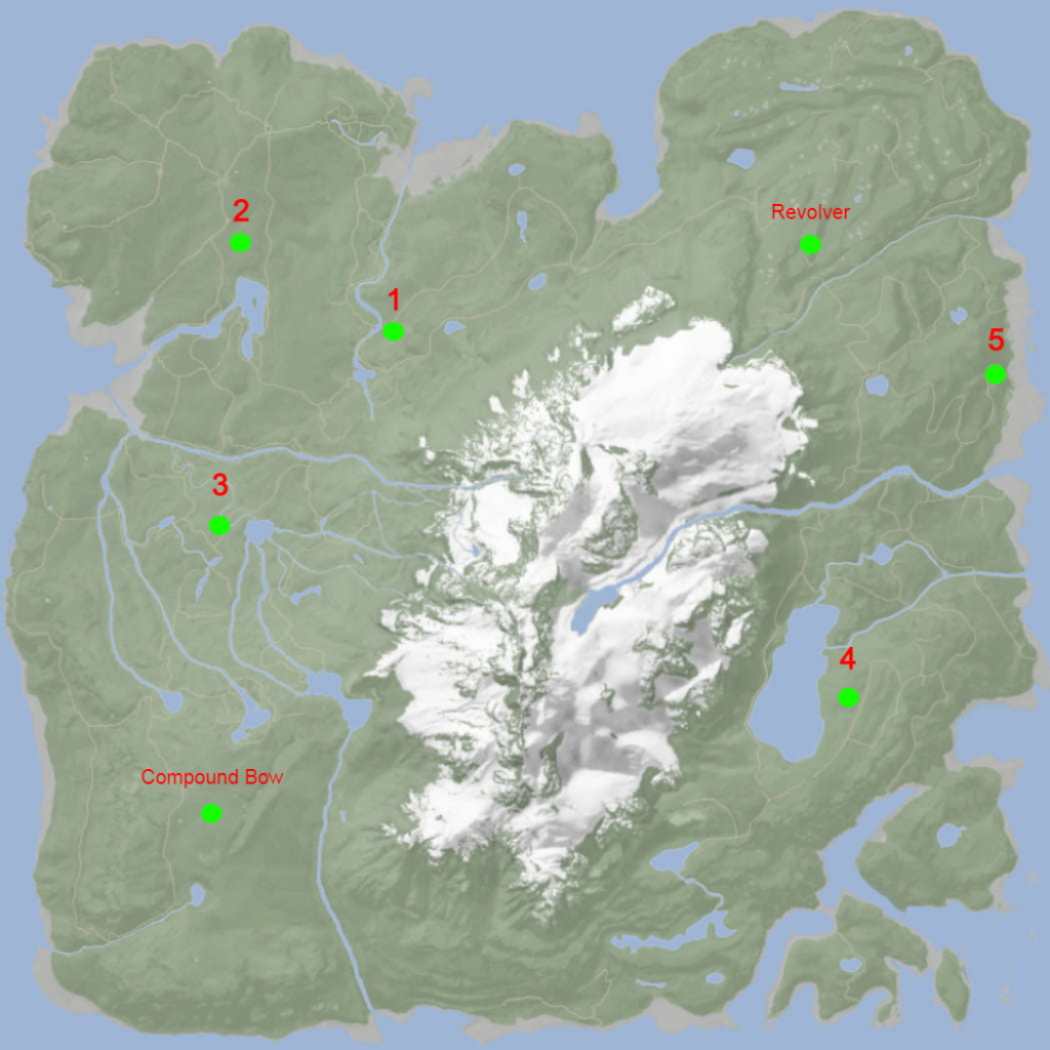 Green Marker 1
Green Marker 2
Green Marker 3
Green Marker 4
Green Marker 5
Looking for more survival tips and tricks for Sons of the Forest? Check out What is the Multiplayer Limit in Sons of the Forest? and How to get the Cross in Sons of the Forest.