Splatoon 3 is a game bursting at the seams with customization. From your inkling's hairstyle to their garments and their locker to their emotes, there are dozens upon dozens of options. But those choices aren't just limited to your character. Players can also customize the Salmonid that accompanies the player throughout the single-player campaign. It might just be a hairstyle, but it's still an important decision.
Splatoon 3 Smallfry Hair Cuts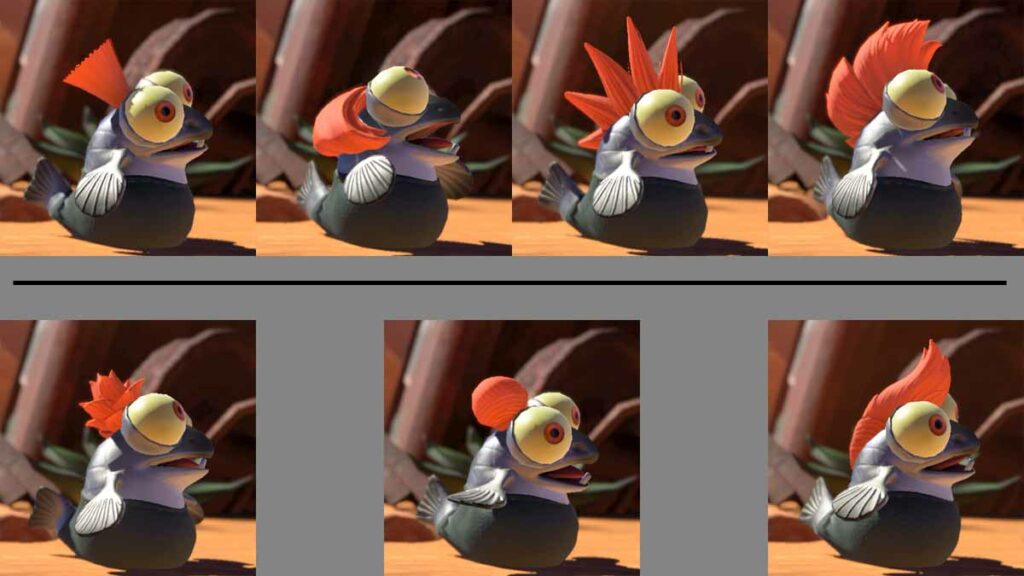 Your Little Buddy, or Smallfry, has the choice of seven different hairstyles. The tiny fish's haircut is chosen at the beginning of the game and cannot be changed later. As such, you must choose wisely. Apparently, the little fish isn't as worried about keeping up with trends and the inklings that populate Splatsville.
Classic Hairstyle
Swept Style
Spiky Style
Mohawk Style
Pineapple Style
Bun Style
Pompadour Style
Smallfry is a constant companion to the main character throughout the story. Otherwise, you can find it in various places throughout Splatsville. Unlike every other Salmonid that the player encounters, Smallfry isn't hostile to inklings or octolings. It is theorized the young fish was separated from its family early on and taken in by Agent 3. No matter how we acquired Smallfry, we're glad to have them along.
For more Splatoon 3 goodies, check out Splatoon 3 Slosher – Best uses and weaknesses on Pro Game Guides.