There are so many options online during the holiday season, so narrowing down your list of potential gifts can be overwhelming. If you have a friend or loved one who plays a lot of Stardew Valley, consider getting them a present that matches their interests. Check out our helpful gift guide to find the perfect gift for that fan in your life.
What do you buy for someone who likes Stardew Valley?
When considering what you want to get the Stardew Valley-loving person in your life, you want to focus on a few key points. Mainly, you want to think about what styles currently like, what they may need, and even their clothing size. Don't risk going too general with your present choice, such as buying them a copy of the game. As a result, you may end up giving a redundant gift. Use our guide below to get some great suggestions that Stardew Valley fans will adore.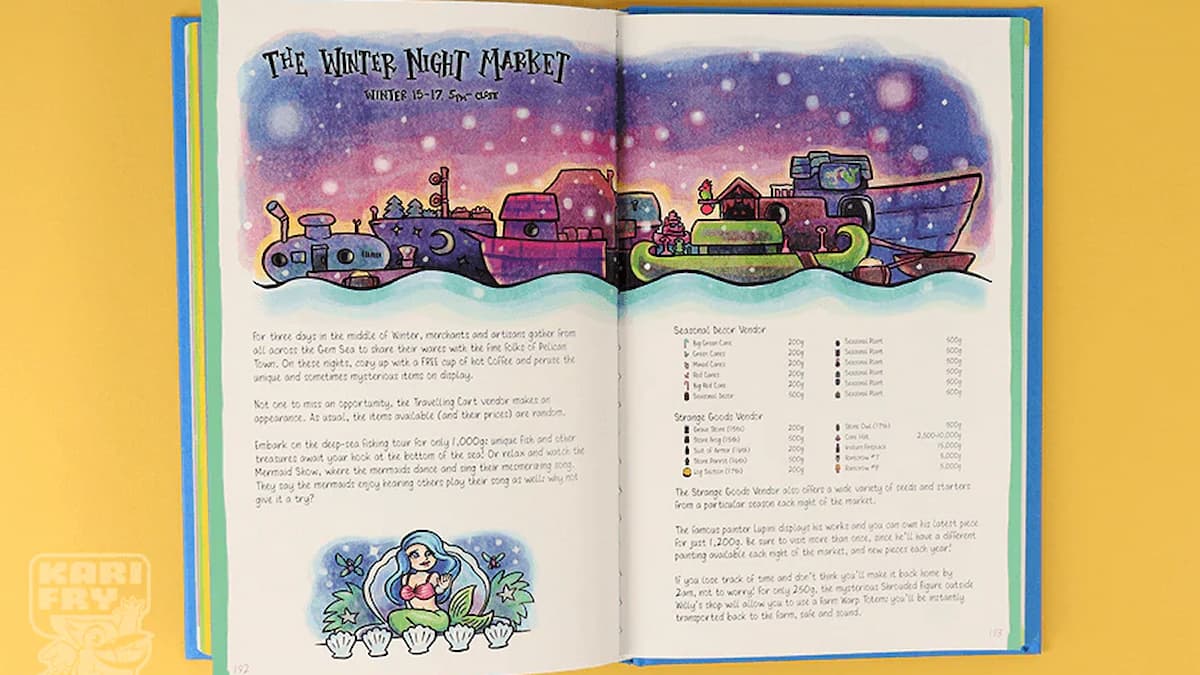 While books can sometimes make for dull gifts, this one will intrigue any Stardew Valley fan. Not only is this guidebook beautiful and entertaining with detailed illustrations, but it is also useful for players. The book thoroughly details all of the facets of Stardew Valley gameplay, giving 288 educational pages. Your recipient can learn more about farming, seasonal events, strategies for maximizing in-game time, and so much more!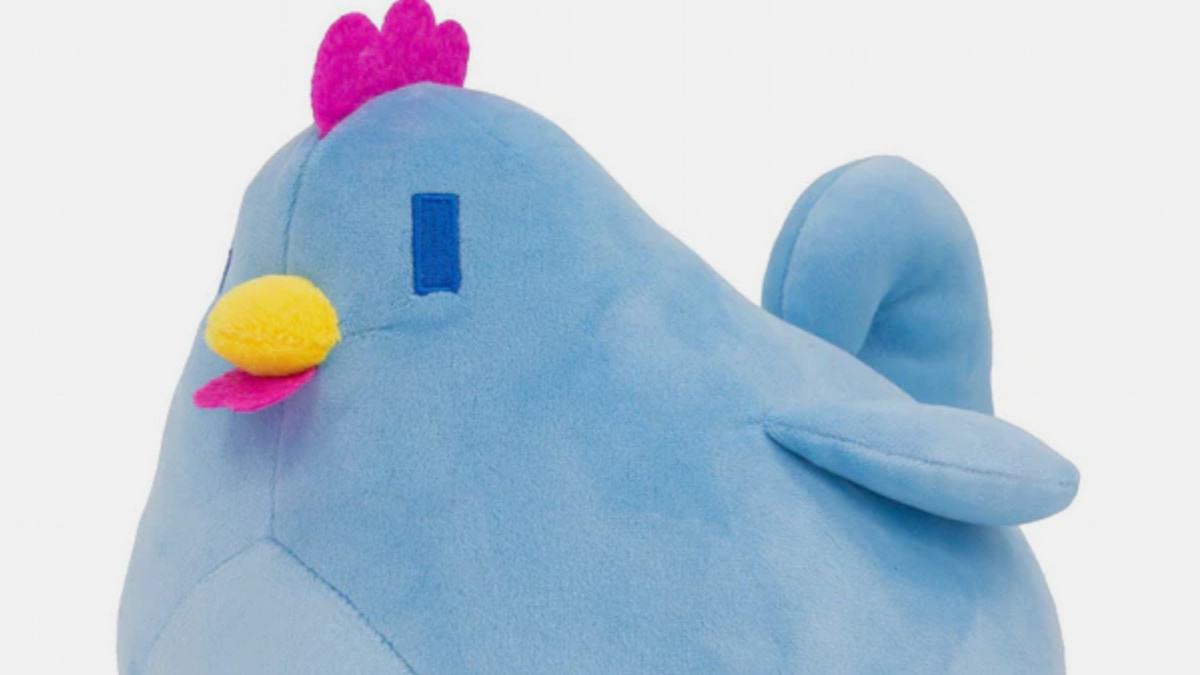 If your Stardew Valley fanatic is younger in age or simply younger at heart, consider getting them a plush animal. This blue chicken plush (based on blue chickens in the game) makes for a unique, adorable, and fun present. The same website also carries multiple chicken color variations and some plushes of the characters from Stardew Valley. It's made of soft material and adorned with bright color accents to make it stand out and last for a long time.
For the older Stardew Valley player, look at getting them something that blends sophistication and franchise representation. This 10.5oz whiskey/scotch glass is marked with a take on the logo for Stardew Valley's local bar, the Stardrop Saloon. While this is a great gift for someone who drinks alcohol, you can still use it for a recipient who doesn't drink. Either way, it makes for a surprisingly classy piece of video game merchandise.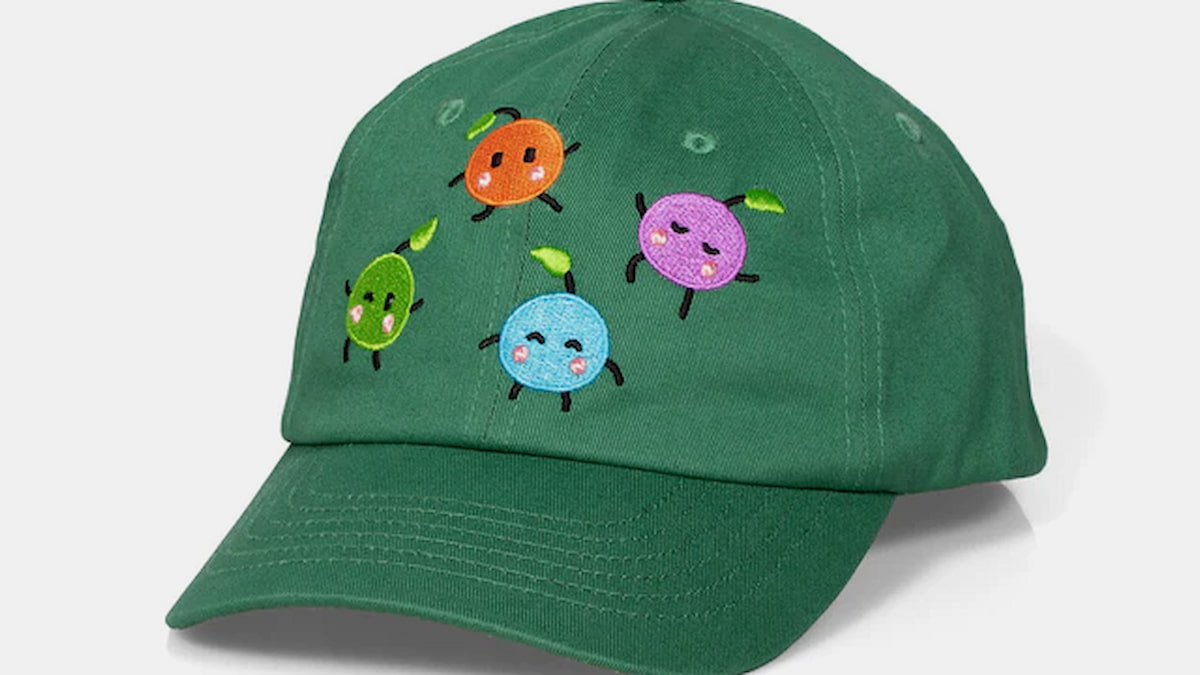 Junimos are small helpers for the Community Center in Stardew Valley. This charming green hat features four of these Junimos dancing across its front, making for a quirky and cute accessory. It also works across multiple seasons, guaranteeing multiple wears. If the Stardew Valley player you know loves hats, this present couldn't be any more perfect. The stitching on the hat seems to be of good quality, and we love its minimalist design.
Looking for something that doesn't scream Stardew Valley? We understand that some fans want a more understated item to represent their loyalty to the game. This cosmetic bag is made of natural-looking fabric and features a collegiate-like logo for the local city in the Stardew Valley universe. It makes an ideal gift for anyone who travels often, wears makeup, visits the gym, or attends school. The options for what to use this bag for are endless.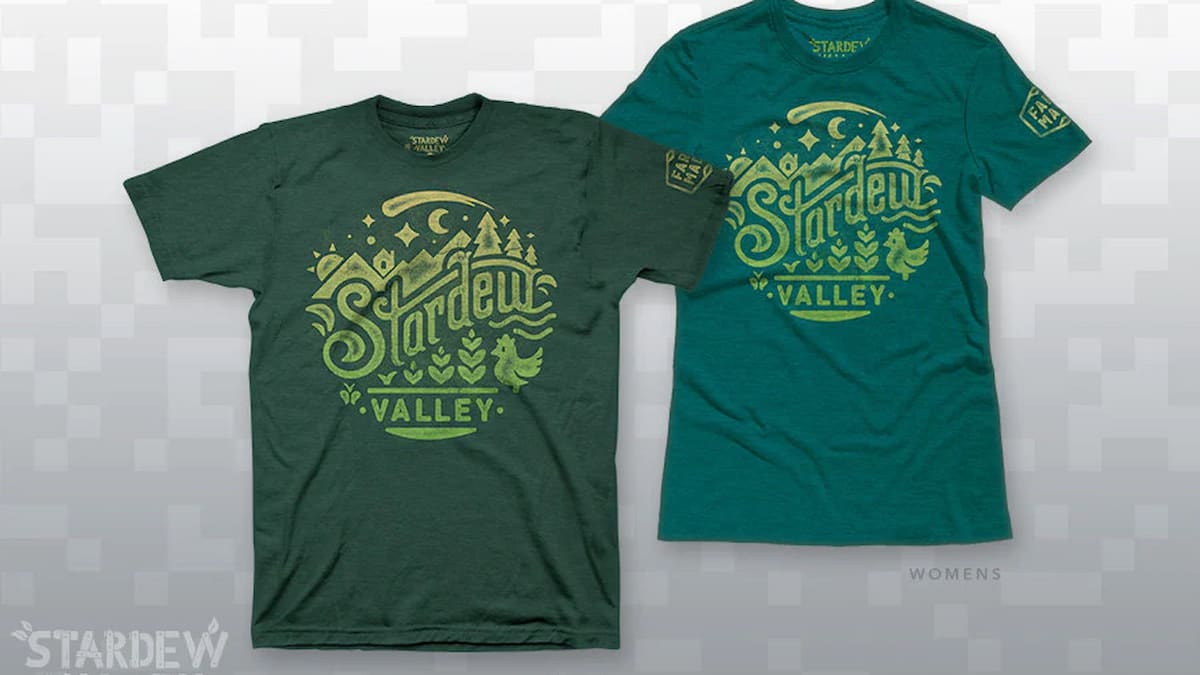 You can't go wrong with a simple t-shirt when you're purchasing merchandise for another person. All you need to know is their size and you're good to go! This one features a stylized Stardew Valley logo that is sure to be appreciated by fans of the game. It features a shooting star, crops, a chicken, a mountain, and more, all nods to Stardew Valley. While it only comes in one color, you can choose between a male and a female cut.
Related: Best Gifts for Halo Fans
While it may look busy at first glance, the Pelican Town Community Center metal pin is actually quite sophisticated. The design is etched into the metal precisely and very much represents the feeling of the building in Stardew Valley. If you have a friend or loved one who loves to add pins to their bags, jackets, and other fabric items, add this to your list of possible gifts. Even if you aren't sure if they currently use pins, it's still a safe gift due to its simplicity and style. Add in its affordability, and this is a great Stardew Valley merch option.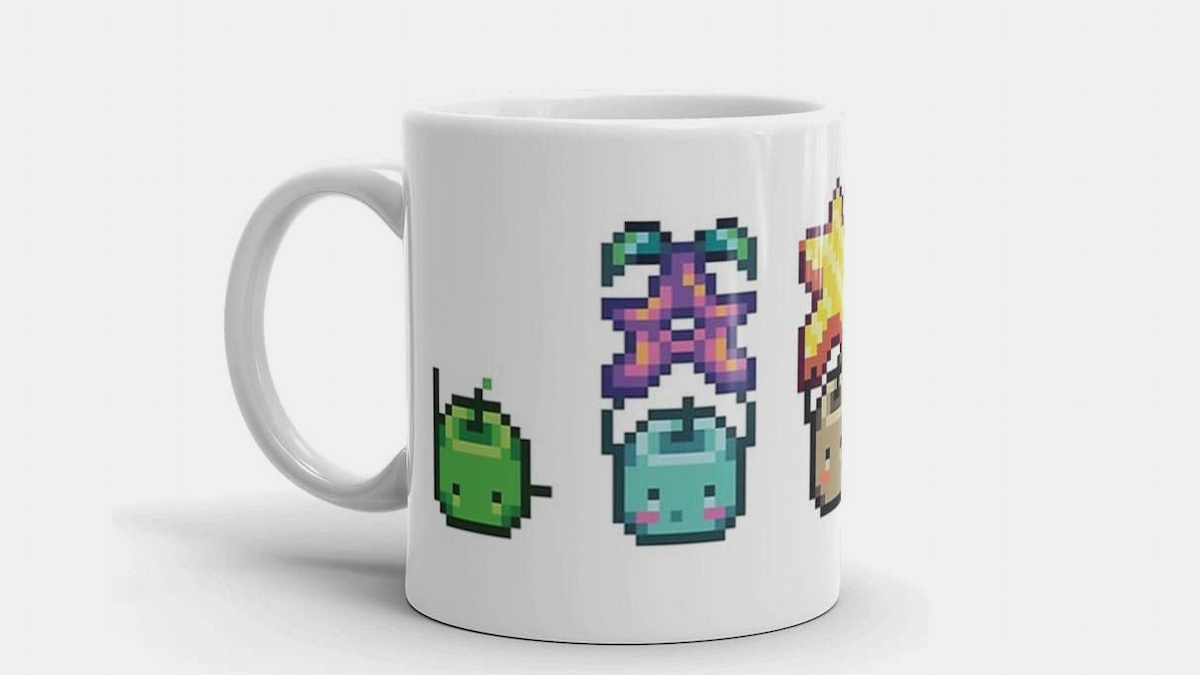 This classic white mug is adorned with multiple pixel Junimos for a cute flair. It measures in at 11oz, making it a standard-sized mug. If your Stardew Valley fan is an adult, tea drinker, or just loves collecting dishes with their favorite things on them, this is a good choice. Best of all, the seller states that the mug is safe for dishwashers and heat that goes up to 340 degrees Fahrenheit. It makes a perfect Secret Santa item for work, too!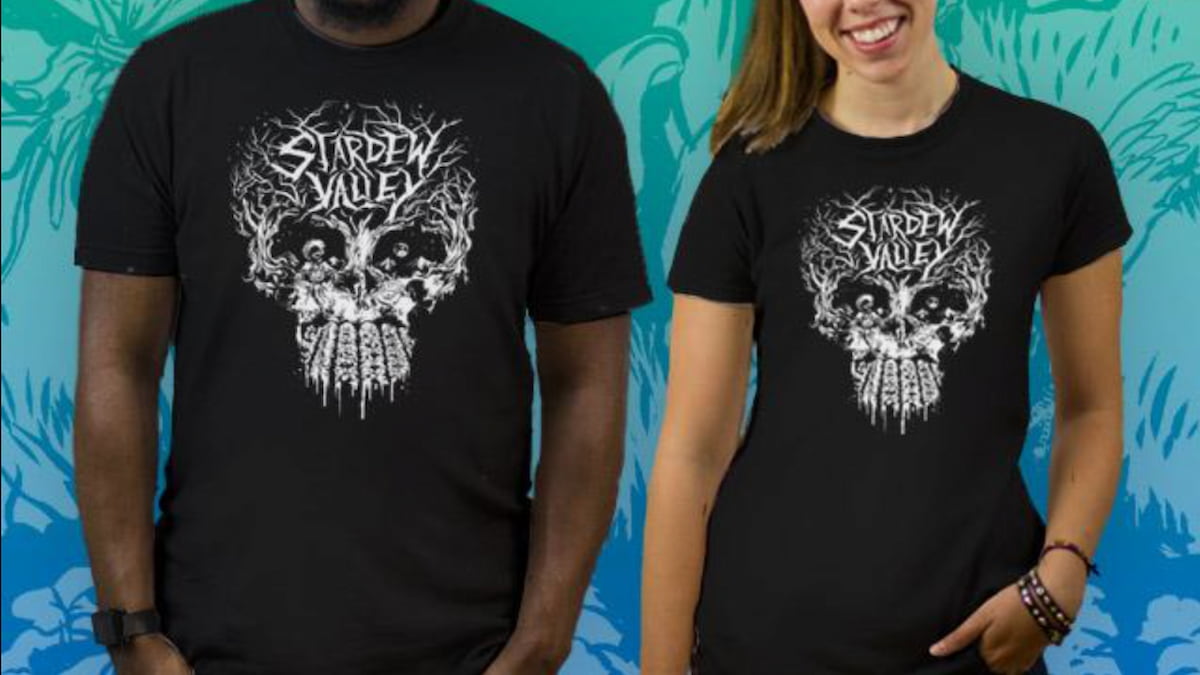 Need something off the beaten path for your friend or loved one? Sometimes a simple hat or mug doesn't cut it as a gift, so we've included one of the more unique pieces of Stardew Valley merchandise we could find. This t-shirt features the Stardew Valley name done in the style of a metal music band shirt. A gift like this may not be very effective for very young players, but it is likely to be a hit with older fans that have a sense of humor. The shirt is available in a wide range of sizes and has two different cuts (male and female). It's also 100% cotton!
Want to find even more gaming-related gift guides? If so, check out Best Gifts for Sims fans on Pro Game Guides.