While the sci-fi action RPG Starfield has a whole host of quests you can complete alongside the main storyline, some are more valuable than others. After completing All That Money Can Buy, Walter Stroud offers you a side quest if you speak to him at The Lodge. This is well worth completing as soon as you can, as you get a free spaceship to add to your collection. Read on for my full guide to Overdesigned.
Overdesigned mission walkthrough - Starfield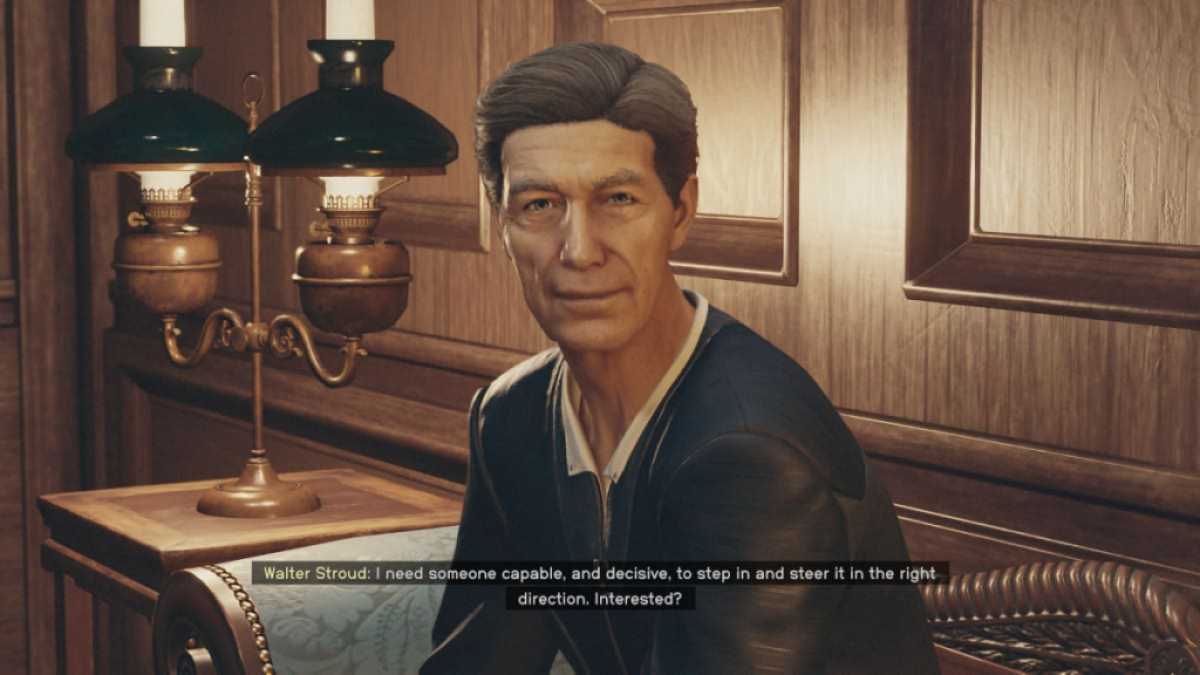 After completing All that Money Can Buy and the short next part of the main quest, Starborn, you'll be given the next main story quest, Further into the Unknown. Walter won't show as having a quest for you right now, but I just went over and spoke to him. Asking him a few questions triggers him to offer you some more work, at which point you'll be able to take the Overdesigned mission.
You'll need to do quite a bit of jumping around, complete a persuasion task, and fight one (relatively weak) pirate ship to complete the mission.
The first step is to go to the Stroud-Eklund Staryard. You can do this by simply setting a course from the Mission menu, which takes you to the orbiting base around Deepala in the Narion system. Dock and head inside, at which point the mission title will change to Find Jules. Head straight ahead to the Security Desk, turn left, and then go through the brown double doors and into the first office on the left to find her.  
Which budget to choose in Overdesigned - Starfield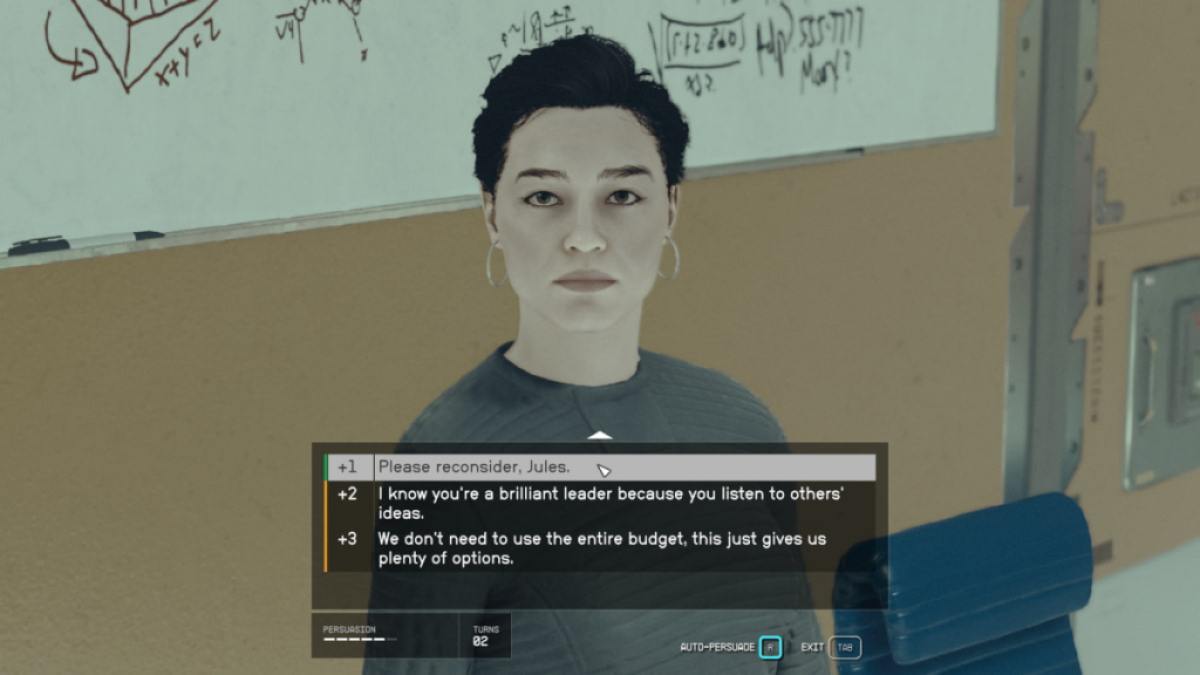 The first few questions aren't important, but once you've said you understand your new position, you'll need to make a decision about which budget plan to go with (see below). To get the best ship you're going to need the Kitchen Sink budget, which means passing a persuasion check versus Jules (it's a six-point requirement). If you fail the check, you'll only be able to go for the lower budget. This isn't a disaster, but means you'll get a slightly less valuable ship (the Kepler S).
This shouldn't be too onerous if you've put points into the Persuasion skill, or can use an item for a quick boost such as Hippolyta (adds 20 percent to Persuasion for five minutes). You can duck out of the conversation and save before you begin the check, too, so if you fail simply reload and go again.
Give feedback on the team's proposals - Starfield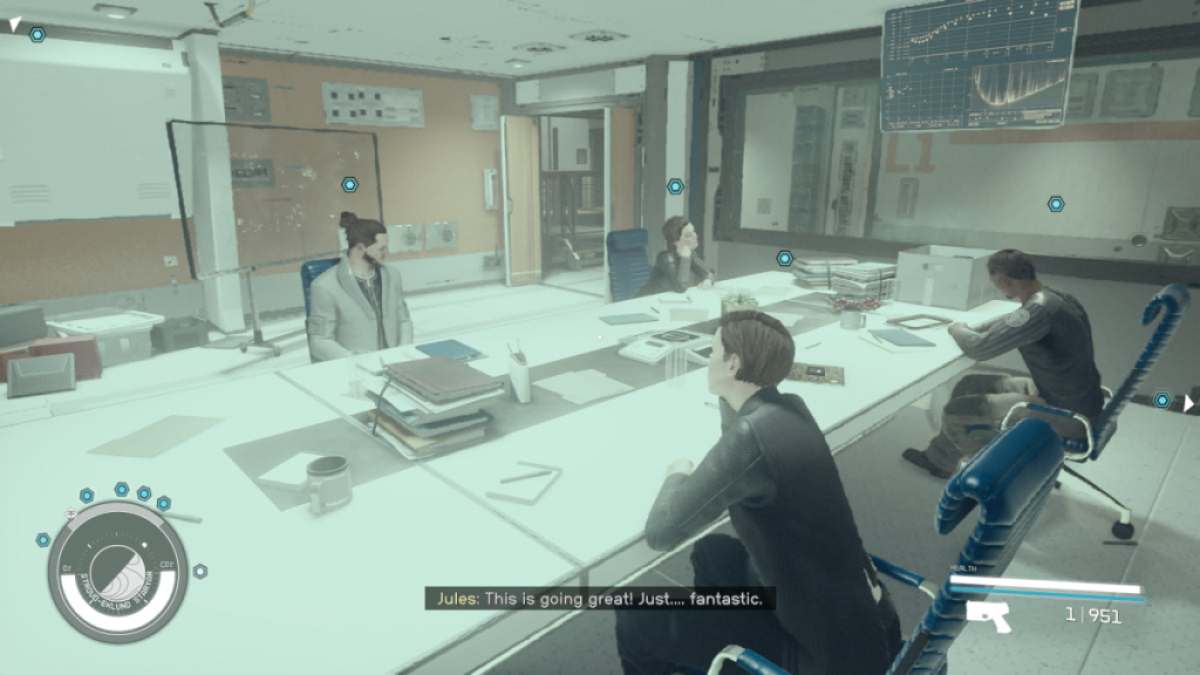 This is an optional step in the quest, but only takes a few minutes as you simply need to talk to each other member of the design team around the table. You'll be rewarded with a small amount of XP.
Ella Chaudhy (Senior Technical Designer): Wants to build a high-end commercial exploration ship.
Frank Yilmaz (Lead Designer): Sees a luxury craft built for comfort as the best way forward.
Mike Ababio (Lead Engineer): Wants to build personal craft for working-class folk that can run cargo.
Nev Papadopoulos (Marketing): Thinks a family-oriented vacationing ship is the best idea.
Once you've spoken to each of them (again, the answers you choose here aren't important), speak to Jules again to give her feedback. She'll tell you she thinks the best idea is for a starfighter for bounty hunting and mercenary work.
Complete two missions - Overdesigned (Starfield)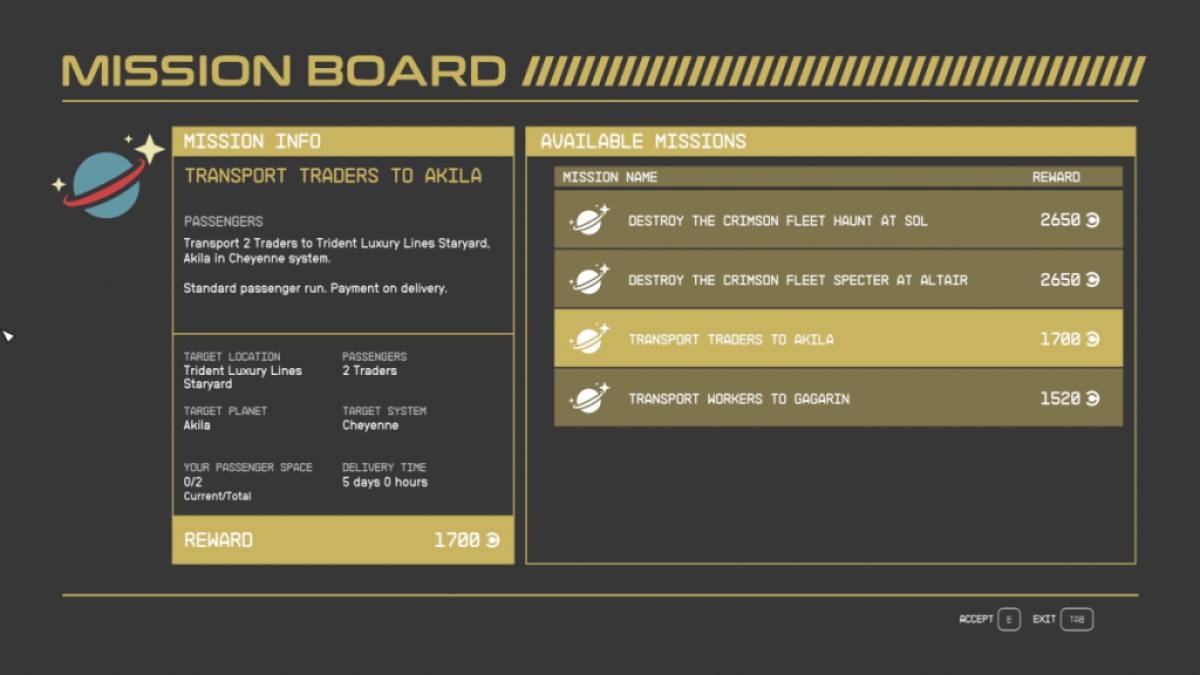 You now need to complete two missions, one Passenger and one Bounty; you can pick these missions up on the terminal in the room with the security desk you first came into. They are randomly generated, but are all very similar and pretty simple. However, note the passenger mission will have a time limit that starts ticking down as soon as you take the mission.
Related: How to Find a Way into Research and Development in Starfield (Sabotage Quest)
Bounty mission: This is likely to involve taking out a single (and very weak) pirate vessel. Fast travel to the location and take down the target. This is a very quick and easy fight (I'm a rubbish pilot and it was even easy for me).
Passenger mission: Simply fast travel to the destination in the quest description. I had to dock at a shipyard to complete mine, but that was it. You don't need to do anything in terms of the passengers (they're considered to be on your ship once you take the quest, and the quest will immediately complete once you walk into the desired location).
You'll advance the quest by completing just one of the missions (the second then becomes optional) but I suggest you do both, as this will lead to more options later. You have to take one of each anyway (you can even do more if you want the XP and Credits). Once both quests are complete, return to the Stroud-Eklund Staryard and speak to Jules.
How to complete the Starfield mission Overdesigned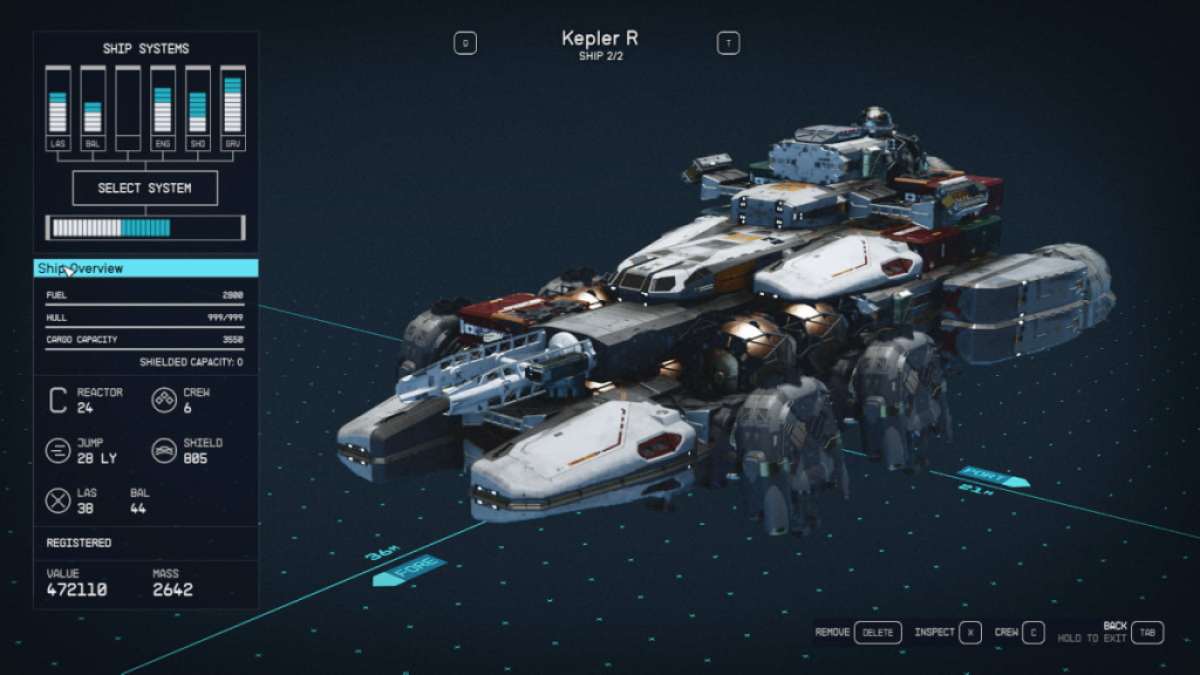 In your next conversation with Jules, you'll have two choices to go for: compromise or team-building. As long as you went for the Kitchen Sink budget earlier, it doesn't matter whether you compromise or do the team-building meditation, because your team will build the Kepler R spaceship. With your decision made, return to the Lodge and speak to Walter.
You'll earn 6,000 Credits and 200XP, but more importantly a free ship, which becomes automatically available to you (check it out in the ship section of the UI)! It is a huge upgrade to the Frontier in every department including cargo space, except you'll need to add missiles to it via a Ship Technician. Congratulations on your new ship!
For more on Starfield check out How to mine Benzene in Starfield and What to do with Stolen Artwork in Starfield right here at Pro Game Guides!