Sometimes, a game you purchased on Steam is just not for you. You'll naturally want to return the game but may not know how. Here's how to return a Steam game, as well as the limitations under which Steam will issue a refund.
How to return your Steam game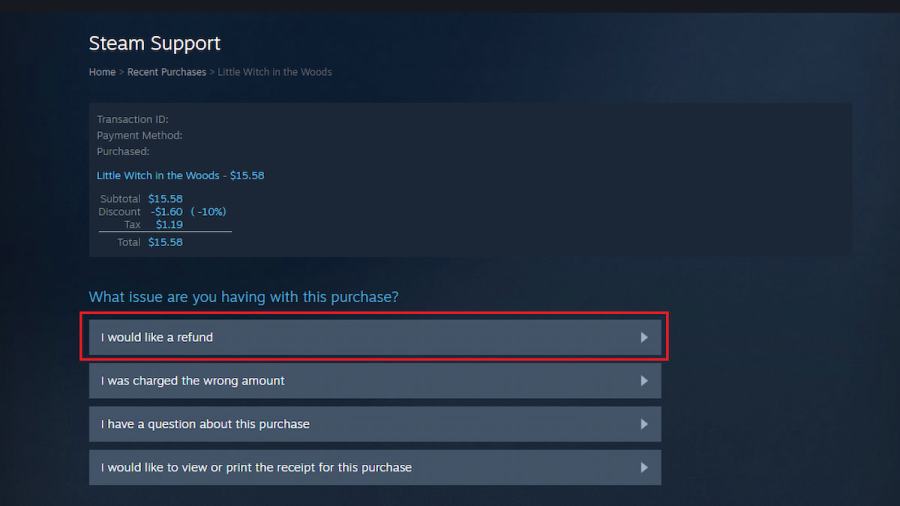 To request a refund for your Steam game, first go to the Steam Support hub. Once there, select Purchases, then choose the game you want to return. Below the purchase info, the option I would like a refund will take you to the return request page. Once there, select the reason you want to return the game and hit Submit Request. If your request is approved, Steam will confirm and refund the money. If it is not approved, Steam will reach out and inform you via email of why it was rejected.
When is it too late to return a Steam game for a refund?
It's understandable that you may not always immediately know that you want to refund a game. Sometimes, external factors make it where a player may need days or weeks to realize they no longer wish to own the game. That's why Steam gives players up to two weeks to request a refund for the purchased game. If it is more than 14 days after purchase, you can still submit a request, but it is likely to be rejected.
Can I return a Steam game if I've played it already?
You can get a refund for your Steam game, even if you have started playing it already, within reason. When looking deeper at Steam's policies on refunds, they confirm that you can return a game that has been played if it has less than two hours of game time logged. This means if you have played the game for two hours or more, it is no longer eligible for a refund.
Want to read more guides about Steam? If so, check out How to change your Steam password on Pro Game Guides.