Steam Racing Fest 2022 is a dream come true for racing video game enthusiasts, but what all does this event entail? The promotional period features discounts on popular racing games, demos for upcoming titles, and a lot in between. This sale only lasts for one week, so make sure to check it out if you like racing games!
What is Steam Racing Fest?
Valve has decided to hold a promotional period that celebrates games that have to do with racing, especially those in the Racing and Combat Racing game genres. Steam Racing Fest 2022 will run between 10 AM PDT on May 23, 2022 and 10 AM PDT on May 30, 2022. On top of racing games going on sale, Steam Racing Fest will also feature demos for upcoming games in the various Racing-adjacent genres.
What discounts do you get with Steam Racing Fest?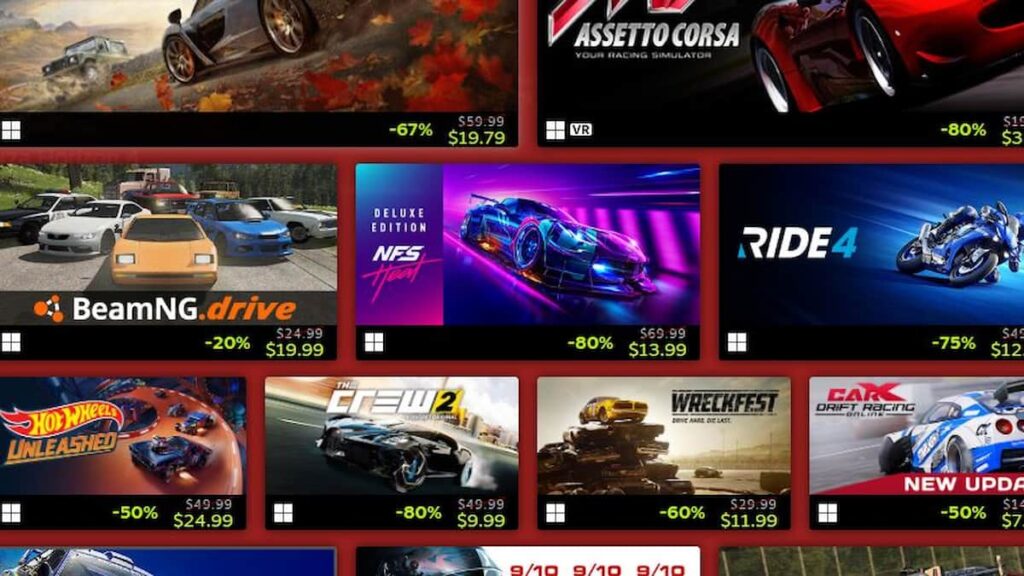 There are numerous discounts available during Steam Racing Fest, ranging from smaller discounts like 20% off and large cuts as high as 80% off. There are several popular titles available for sale during the promotional period, like Forza Horizon 4, Need for Speed Heat, and Assetto Corsa. For players that are not into classic racing games, there are some interesting titles for sale, such as Break Arts II.
Are there any demos or free-to-play games during Steam Racing Fest?
Demos are typically a secondary feature of Steam promotional periods, meaning they are not the main feature and typically have a smaller focus. This holds true with this event, as demos are available but not particularly abundant. There are several demos available to try in the Steam Racing Fest 2022 event. Engine Evolution 2022 and Neon Ride are two popular game demos that are available during the event. It seems that there are no games that are free-to-play as part of Steam Racing Fest.
Want to read more about Steam? If so, check out How to refund a game on Steam on Pro Game Guides.