Announced alongside Street Fighter 6 on Feb. 20, the Capcom Fighting Collection is a new compilation game featuring ten classic Capcom games. But when does this newly announced title release?
As per the announcement, Capcom Fighting Collection is set to release on Jun. 24, 2022. The game will be released on PS4, Nintendo Switch, Xbox One, and Steam.
Related: When does Street Fighter 6 release?
Capcom Fighting Collection brings 10 Capcom fighting games onto new platforms, including:
Darkstalkers: The Night Warriors
Night Warriors: Darkstalkers' Revenge
Vampire Hunter 2: Darkstalkers' Revenge
Vampire Savior: The Lord of Vampire
Vampire Savior 2: The Lord of Vampire
Street Fighter II Hyper Anniversary Edition
Red Earth
Super Gem Fighter Mini Mix
Cyberbots: Fullmetal Madness
Super Puzzle Fighter II Turbo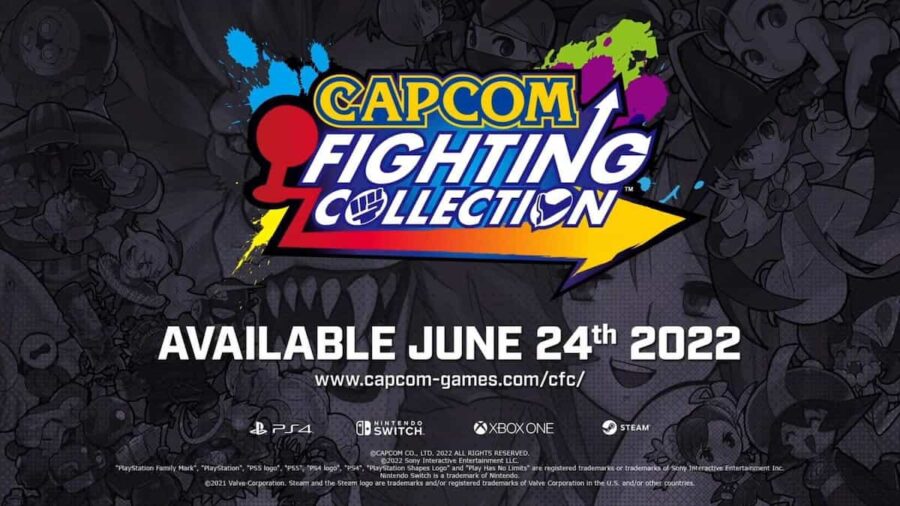 The release of the Darkstalkers, Vampire Hunter, and Vampire Savior games will be the first Darkstalkers games released for any platform since 2013. It will also be the first release of Super Gem Fighter Mini Mix since it's inclusion in the Street Fighter Alpha Anthology in 2006.
It will be the first time Capcom has ever re-released fantasy fighting game Red Earth. It's also the only Western release of Cyberbots: Full Metal Madness on a console or PC (the game was originally released worldwide in arcades in 1995).
Overall, the Capcom Fighting Collection will allow online play of some of the most beloved titles in Capcom's vault. The return of the Darkstalkers series to modern platforms, in particular, is highly anticpated.
While you wait for the release of the Capcom Fighting Collection, why not enjoy some arcade classics by checking out Best Arcade Games on PC on Pro Game Guides.