While tackling different Junction Box Puzzles in System Shock, I hoped to find a device that could solve the problem instantly so I could progress with the story. Thankfully, the Logic Probe is a device that you can use to solve any puzzle within seconds, and you need to know how to get one of these items in the game. The Logic Probe is exceptionally rare, and I found one after progressing considerably in the game. Here's where to find and how to use a Logic Probe in System Shock.
Where to find a Logic Probe in System Shock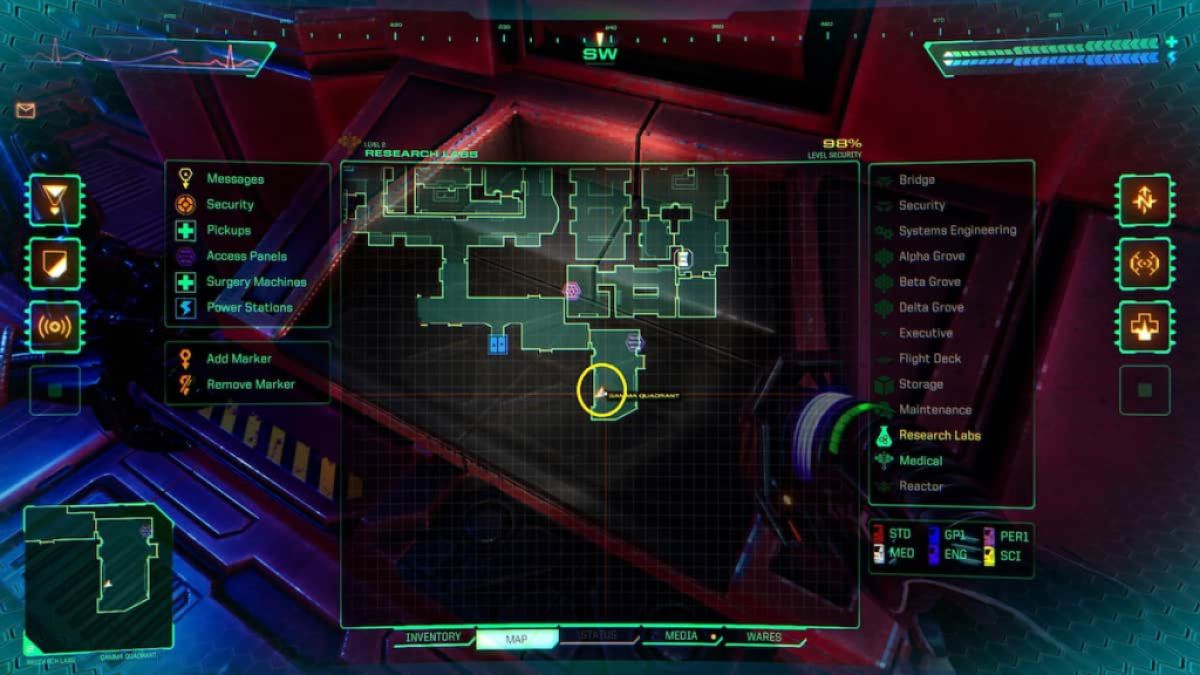 Logic Probes are instant puzzle solve machines found by exploring the Citadel in System Shock. I found the first Logic Probe in the Robot Maintenance Room at the Gamma Quadrant in Research Level 2. Check the yellow image above to see the exact location of this room.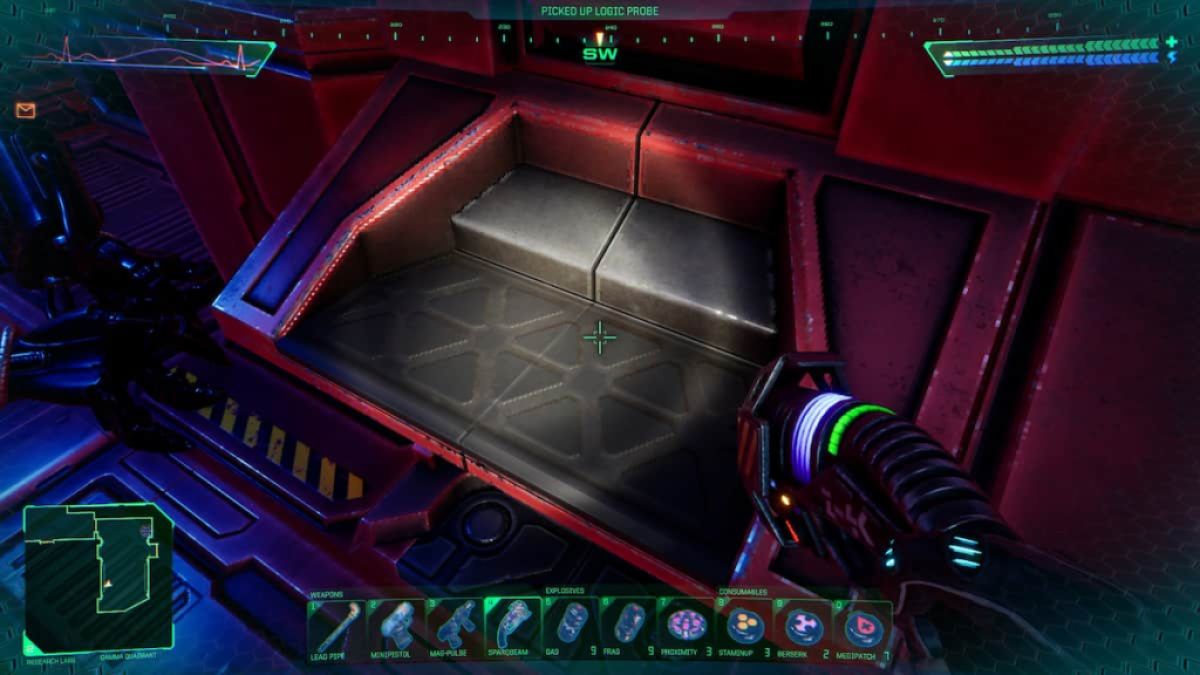 After defeating the robotic enemies inside, I checked the desk on the right-hand side of the room to find the Logic Probe. I also found a second Logic Probe by defeating a group of enemies in the game. However, it is essential to mention that I found the second Logic Probe after using the first one.
Related: Where to find the Energy Projectile Shield V1 in System Shock Remake
How to use a Logic Probe in System Shock
To use a Logic Probe, place it on the plus sign port beside any of the Junction Box puzzles, and it will instantly solve the problem.
The Logic Probe is a one-time-use item, meaning it will get stuck to the puzzle you use it on. You cannot get it back, which is why it is best to save Logic Probes for tricker puzzles that you will face later on in the game.
Wondering which are the best weapons to use early in System Shock? Check out Guns to get early in System Shock (Map Locations) on Pro Game Guides.