Teamfight Tactics is an auto chess game developed by Riot Games, containing champions from League of Legends. In Teamfight Tactics, you can watch your favorite champions fight on your behalf, changing their positioning and items to secure victory. There are numerous traits to build teams around, including the macabre Darkflight. Here's an explanation of Darkflight Essence in Teamfight Tactics.
What is Darkflight Essence in Teamfight Tactics?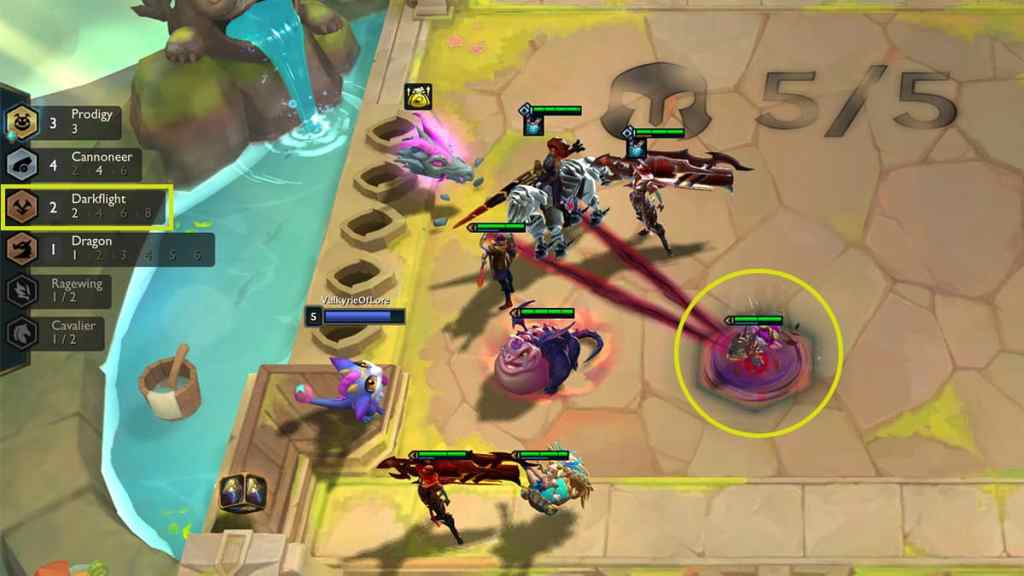 The Darkflight trait asks players to sacrifice one of their champions each round to provide extra health to all Darkflight units. Along with bonus health, all Darkflight champions temporarily receive one of the sacrificed unit's items. However, if players attempt to distribute an Emblem or non-craftable item to all Darkflight champions, they receive Darkflight Essence instead.

This item grants 130 Health, 13 Armor, 13 Magic Resist, 13 Attack Damage, and 13 Magic Damage to all Darkflight champions. Some items that grant Darkflight Essence are Emblems, Spatulas, and Shimmerscale items. Although Darkflight Essence does provide an all-around buff, its utility is inferior to craftable items. It is more efficient to invest in items with a status effect.
Related: Teamfight Tactics (TFT) Champions List (Set 7: Dragonlands) – Champion Pool, Classes, & Origins!
If a non-craftable item and a craftable item are placed on the sacrificed unit, the copied item will be chosen randomly. In some rounds, Darkflight champions will receive the legitimate item, and in others, they will be given Darkflight Essence. To remove a non-craftable item from the sacrificed unit, players can use a Magnetic Remover or a Reforger.
For more Teamfight Tactics guides, come check out Teamfight Tactics (TFT) Champions Tier List (October 2022) – The Best Units in the Game! here on Pro Game Guides.