The Tears of Themis Season's Chronicle event runs from December 26, 2022, to January 5, 2023, and involves putting together a 3x3 sliding puzzle based on a reference image. Complete one puzzle every day to get amazing rewards, including S-Chips and an event-limited Memory Album Badge.
How to complete the Tears of Themis Season's Chronicle event
Head to the event menu and select Season's Chronicle to begin. After the quick story dialogue, you can begin solving your first sliding puzzle.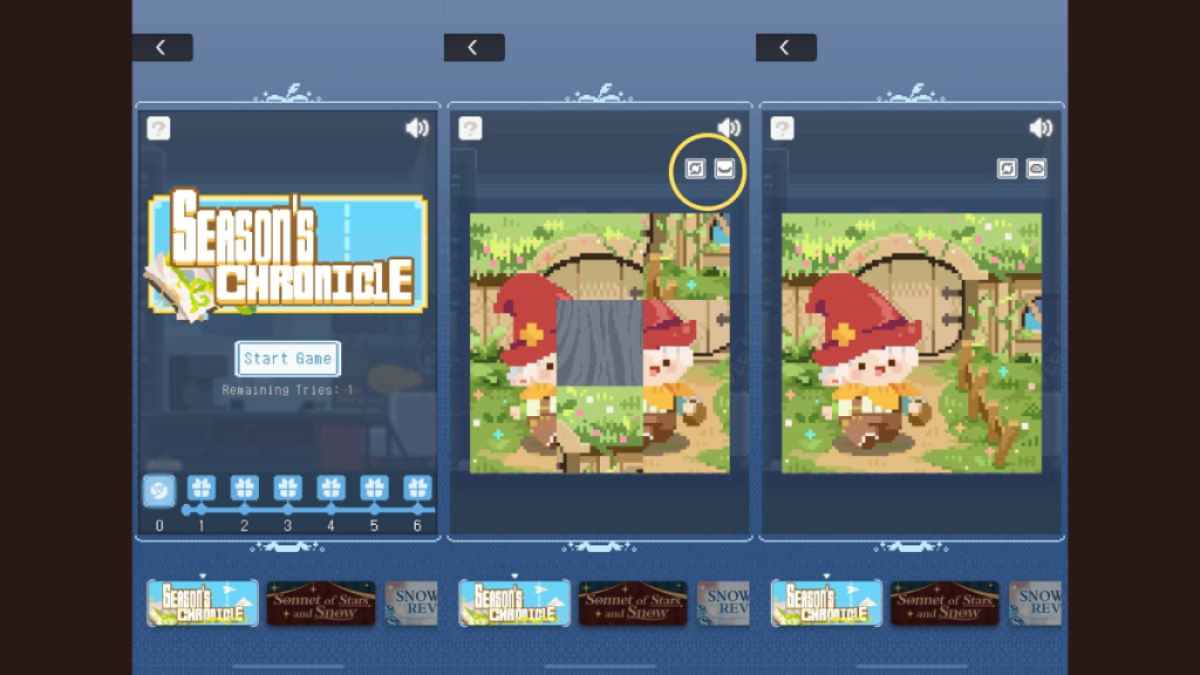 Related: Tears of Themis Manor of Hermes exploration guide (A Love Poem to Skadi event guide)
Your goal is to move the jumbled tiles until they match the reference image. Click on a tile you want to move, then click on a blank space to move it. You can only move a tile one step at a time, so it can get a little confusing when you're trying to move a tile to a far-away position. Click on the reset button on the upper right to bring the tiles back to their original order, or click on the closed-eye button to check the reference image. If you're having trouble, consider referencing this sliding puzzle solution, which works for all the images in the event.
Once you've completed a puzzle, rewards will be sent to your in-game mail. These must be claimed within seven days, or they will expire forever and can no longer be retrieved. You only need to solve seven puzzles to get the event-limited Memory Album Badge.
Check out our guide on How to enable Chat voice lines in Tears of Themis here on Pro Game Guides to interact with your favorite male leads.