If you're trying to figure out which starter Temtem you should begin your journey with then you've come to the right place! Picking one of the three initial choices will set the tone for your adventure, so make sure to understand what you are getting into before making your decision.
One big difference about starters in Temtem is that you will be able to find them in the wild (at least when all of the islands are opened up)! This is a pretty big departure from Pokemon, due to the fact that you very rarely (if ever) would be able to come across starters in the game. Those games generally require you to purchase the second copy of the game, or you would need to trade with someone else to get them all. This meant you would need to breed your starter to give you something to trade with. It is kind of a tedious system, but it does make your starter feel special.
What Are the Temtem Starters?
Just like in Pokemon, you will have three different starters to choose from: Crystle, Smazee, and Houchic! Each one represents a particular Temtem type, which is important when thinking about building your team. You'd ideally like to have a team full of Temtem that are strong against all other types. Learn more about this with our Temtem Type Chart Guide!
Here's a look at the Temtem Starters:
Crystle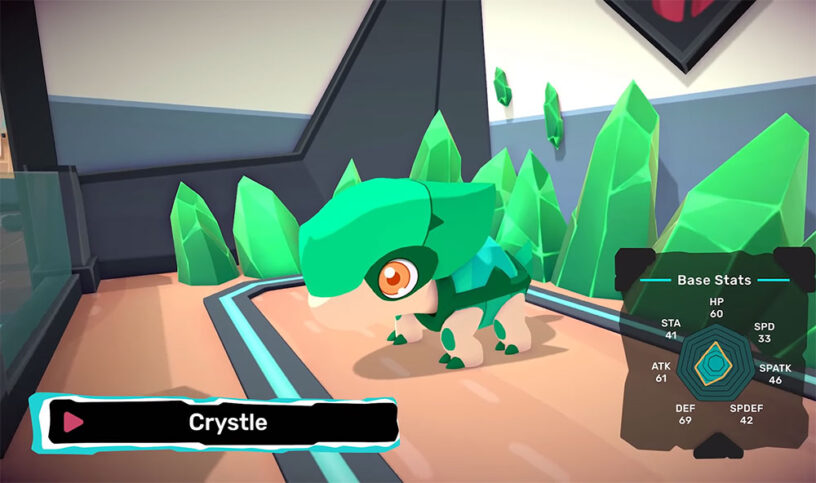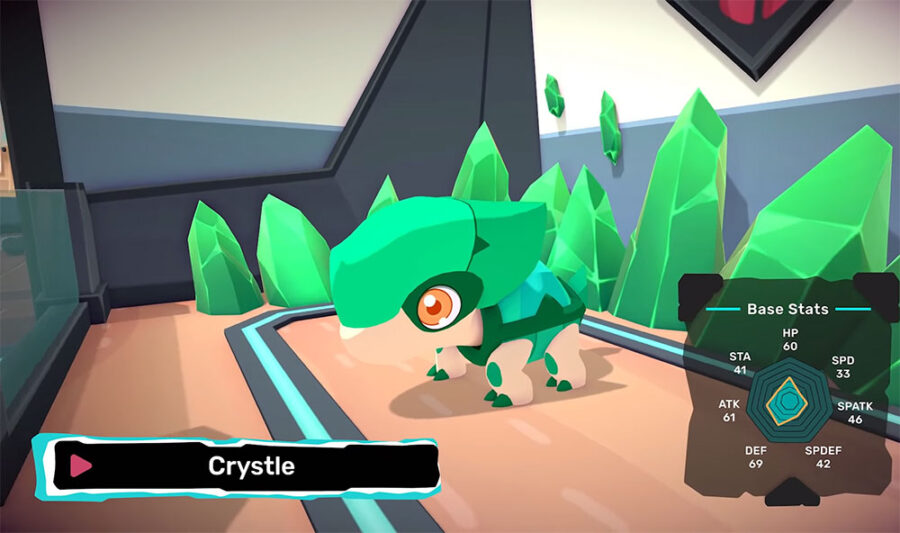 Crystle is a Crystal Temtem, and features heavier stats in the physical defensive category. If you want to be able to take a beating, then Crystle is a good choice for you. Crystle is strong against Electric and Mental Temtem.
Base Stats
HP: 60
SPD: 33
SPATK: 46
SPDEF: 42
DEF: 69
ATK: 61
STA: 41
Smazee
Smazee is a Melee type Temtem with a focus on the ATK and SPD stats. It is good against both Earth and Crystal type Temtem, but is weak to Mental and Digital types. Smazee does less damage to Mental and Melee types, but is resistant to Melee techniques.
Base Stats
HP: 49
SPD: 66
SPATK: 37
SPDEF: 37
DEF: 44
ATK: 69
STA: 55
Houchic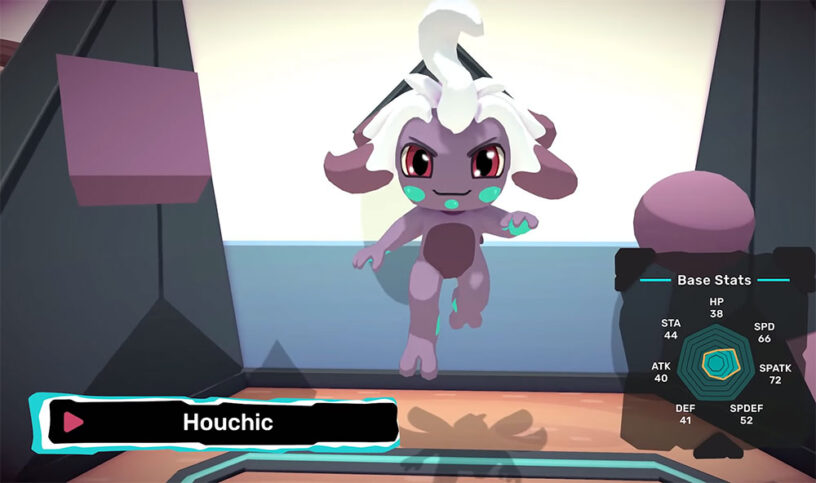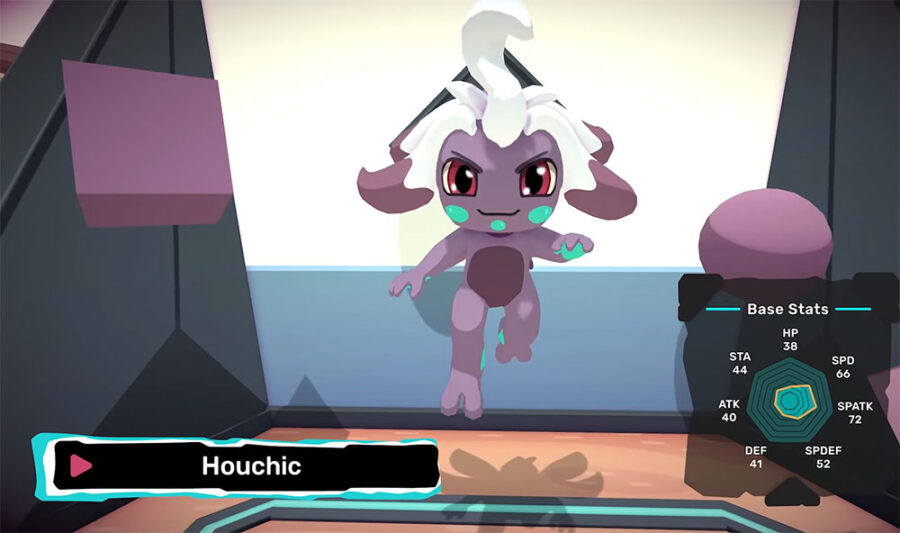 Houchic is a Mental Temtem which compares directly with Psychic in Pokemon. I would compare them to Abra, just not nearly as shy. They have the strongest base attack stat (SPATK) of the three, which does make them the strongest on paper. Houchic is also pretty fast, both it and Smazee have a base 66 SPD. Houchic is strong against Neutral and Melee Temtem.
Base Stats
HP: 38
SPD: 66
SPATK: 72
SPDEF: 52
DEF: 41
ATK: 40
STA: 44
Which Starter Temtem Should You Choose?
This largely depends on personal preference, but there is some things you should think about before making your choice. If you have a team planned out, which of these will fit in it the best? Which of the Temtem will get you off to a good start? Which do you find the most visually appealing?
I would probably not pick Crystle. The reason for that is you will be coming across them in the wild fairly early on in the game. So, if you want one of those, then you can easily catch one and add it to your squad. The other two Temtem are not available in the wild currently (Early Access), but will be able to be found in future updates.
If you want to start out strong, then I would choose Smazee. The reason for this is that early in the game you will be going into an area that feature Crystal Temtem that Smazee counters effectively. With a high SPD and ATK stat, you should make short work of any Temtem you encounter in this area.
As mentioned in the introduction, your choice of starting Temtem isn't as important as it would be in Pokemon. You will be able to trade for any of the starters, or encounter them in the wild eventually. Due to Temtem being an MMORPG, you will have plenty of players to trade with, so obtaining the other two will be relatively easy. So, in the end you should just go with whichever of the Temtem appeals to you the most!