Do you sometimes find yourself unable to think of a single thing to build in Terraria? This happens to the best of players, so don't fret. That's why we've collected a list of the best Terraria home designs for you to take inspiration from. It doesn't matter if you are more into beach, underground, jungle, or snow—we've got it all!
Fancy Early Game House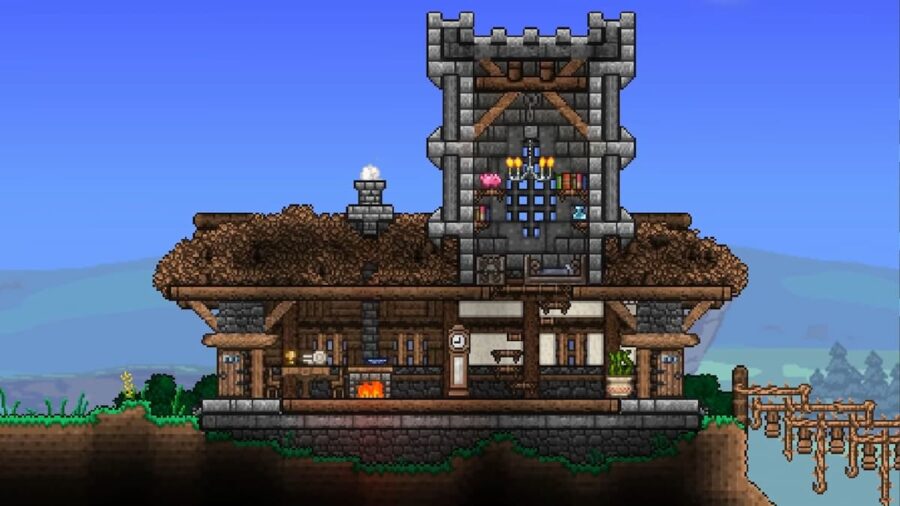 You don't have to settle for a simple square as your first home in Terraria. If you want something more sophisticated, check out this Fancy Early Game House tutorial. It draws from old medieval home architecture for inspiration. This makes it the perfect style for a rugged but slightly regal gameplay approach to Terraria. It also utilizes quite a few different materials but does so in a way that doesn't look jarring and is actually quite cohesive.
Ultimate Survival Base Shower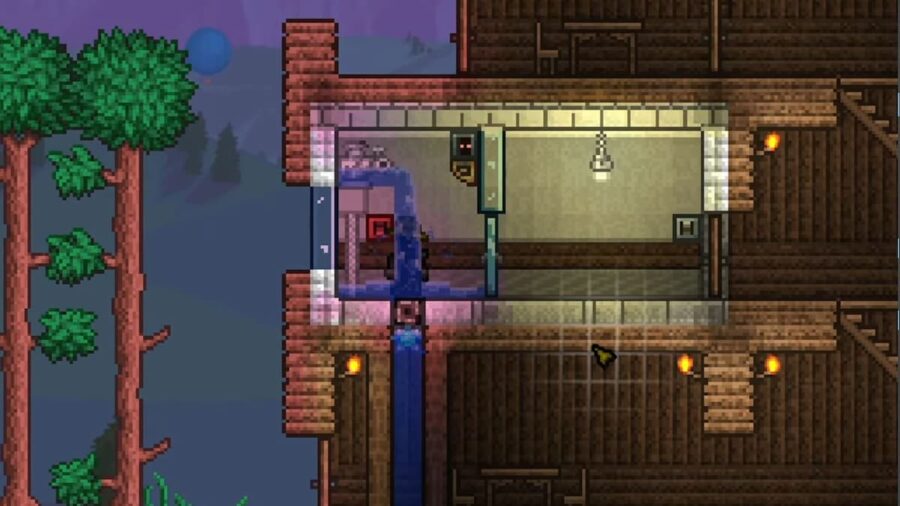 So, this one is technically not a full home. That's because this Ultimate Survival Base Shower tutorial focuses on how to make a fully-functioning shower in Terraria. The video also shows plenty of the shell for their survival home. We think this is the ideal video for a player who already has a solid idea of the type of house they are planning to build but may want some inspiration with miscellaneous details like plumbing or decor. Take a look at the complicated floor plan and useful stairs engineering for further inspiration.
Efficient Starter House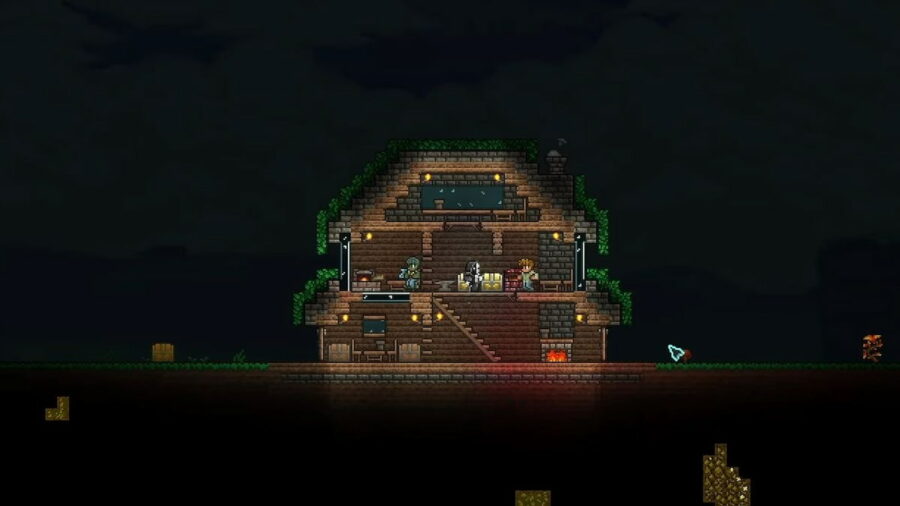 Not looking for anything too fancy and just want to get started on your save? Then consider taking inspiration from this Efficient Starter House tutorial. As the screenshot demonstrates, it makes a great beginner home to protect you from the elements and keep your party safe. The simple design still manages to have its own flair beyond a simple square or rectangle. Additionally, the use of vines and moss for roof cover provides the full illusion of being tucked away within a forest and hidden from the entire world.
Related: How to Defeat All Bosses in Terraria
Seaside Mansion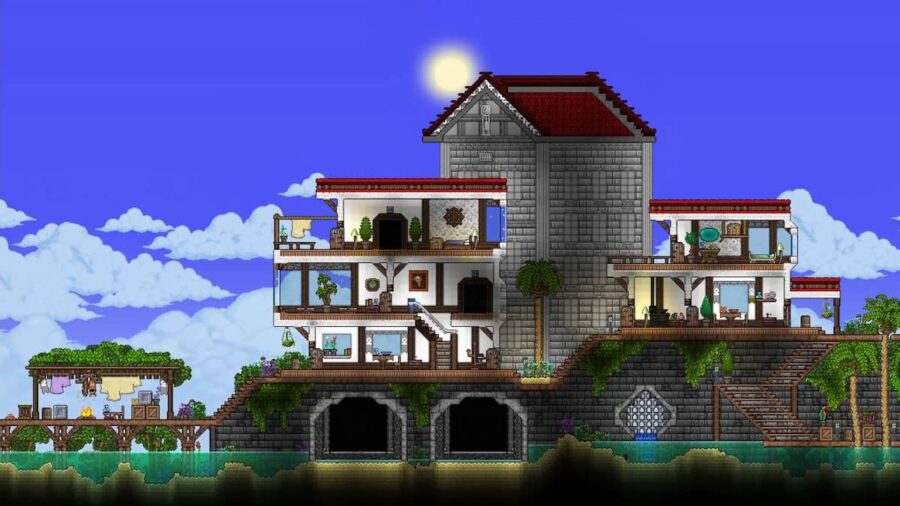 If you're an experienced builder in Terraria or just a beginner looking for something hard to tackle, consider a mansion. This mansion in the Seaside Mansion tutorial will prove time-consuming and require patience and skill. That being said, the result is glorious and will likely make you the envy of many Terraria players. The architectural style is similar to that of Mediterranean homes in real life, which makes it ideal for beachside living.
Jungle House on Stilts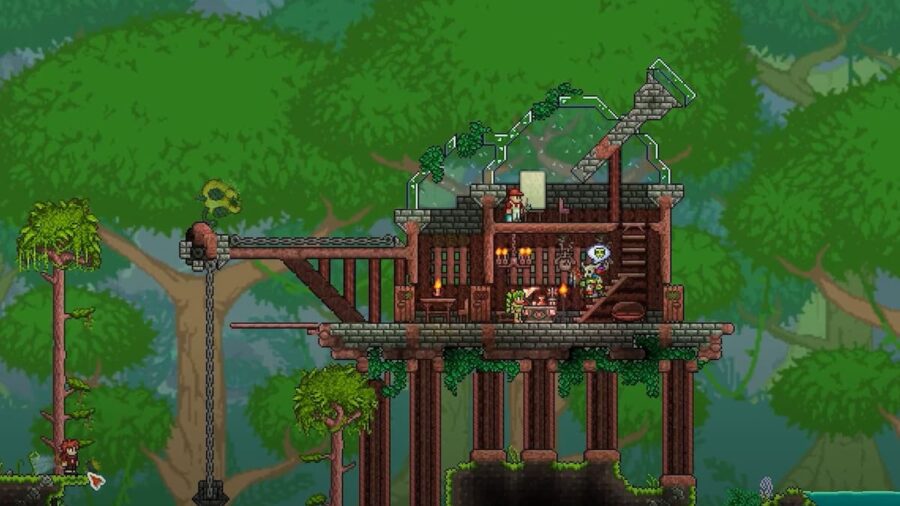 The Jungle Biome in Terraria can create the perfect environment to give yourself a challenge in homebuilding. If you're up for it, take some inspiration from this Jungle House on Stilts tutorial. The stilts on this home are ultra-thick and provide more than enough stabilization to support the build. While not needed, the addition of vines along the base really add a flair that makes it fully immersed within its biome. You also have a very useful telescope at the top of the home for players who want a home with plenty of space for activities.
Underground Base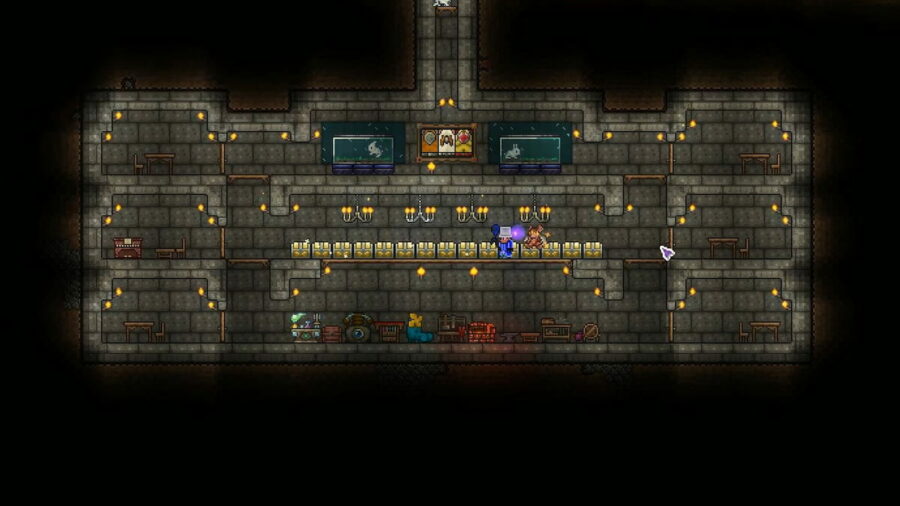 Sometimes, you need to protect yourself and get below ground. If you're up for making a well-lit and symmetrical subterranean build, check out this Underground Base tutorial. The design of this place is not super fancy, but that's just fine for many of the rustic and practical Terraria players who are looking for function over form. It practicality makes it the ideal home for a player who wants to focus on gameplay. While building underground is never easy, the layout and decor of this home balances the skill required.
Snow Base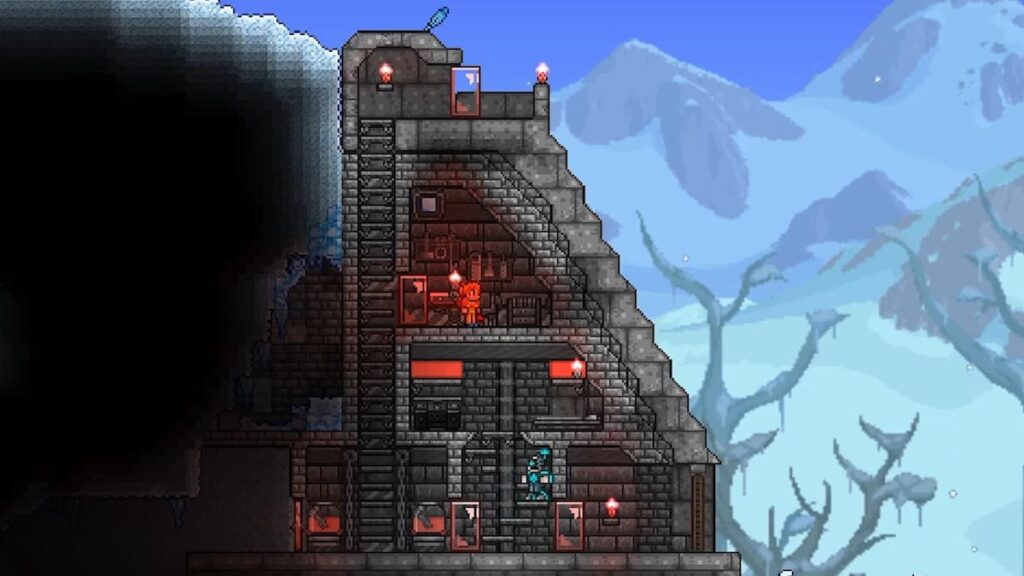 Making a safe and sturdy home in the Snow Biome can be quite tricky, so we think you might appreciate this Snow Base tutorial. Its clever design makes it back up to a predicted snowy hillside. This means you have less area you have to worry about guarding against enemies or miscellaneous threats. It utilizes iron to keep the build fortified and standing indefinitely. The cold and stark design of the home complements the environment perfectly.
NPC Desert House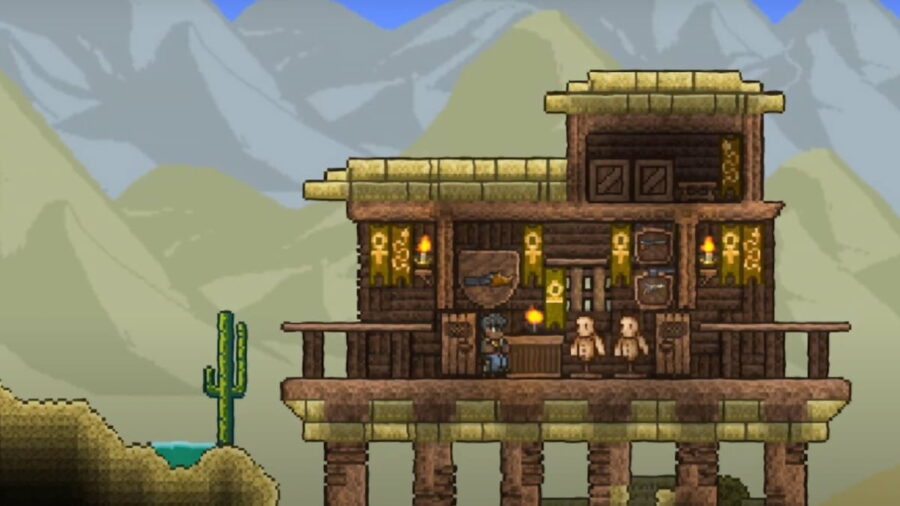 For those searching for a home idea for a general NPC, check out the NPC Desert House tutorial. This house will technically work for any NPC in Terraria, but the creator designed it with Armsdealer in mind. It may not look like much, but that's because you really don't need to put too much within an NPC home. NPCs base their home happiness on their location and proximity to others, rather than the home itself. This means you can build a home that fits your personal style with no issue.
NPC House - Nurse
What all do you need for a Nurse's home? You really only need her to live in a preferred biome and near preferred neighbors. But the decor helps make it look a lot nicer! Check out this Nurse NPC House tutorial to get some inspiration for your own Nurse home. The nurse's home is reminiscent of medieval apothecaries and witches' homes. The inclusion of the potion plaque and the raven painting really seal the idea of a magical and calming living space.
NPC House - Merchant
Merchants in Terraria are interesting NPCs whose homes have a lot of creativity afforded to them. If you want to build your own home for a Merchant, follow this NPC House tutorial. The merchant home doesn't technically need its tavern-style or intricate decor placement, but this works great for a player looking to be fully immersed into the world of Terraria and its characters. With a fortified room and practical layout, it can even work as a design for your own home if you'd prefer.
Want to read more about Terraria? If so, check out Terraria NPC Happiness Guide – How to increase NPC Happiness in Terraria on Pro Game Guides.