In Dark Pictures Anthology: The Devil In Me, players will come across several narrative-altering choices that shape the progress in the game. While exploring the stories, you may often come across decisions with alternate options which could've saved others. Naturally, players are wondering if they can replay these scenes and chapters. Here's how to replay different scenes and chapters in In Dark Pictures Anthology: The Devil In Me.
How to replay scenes and chapters in The Dark Pictures Anthology: The Devil in Me?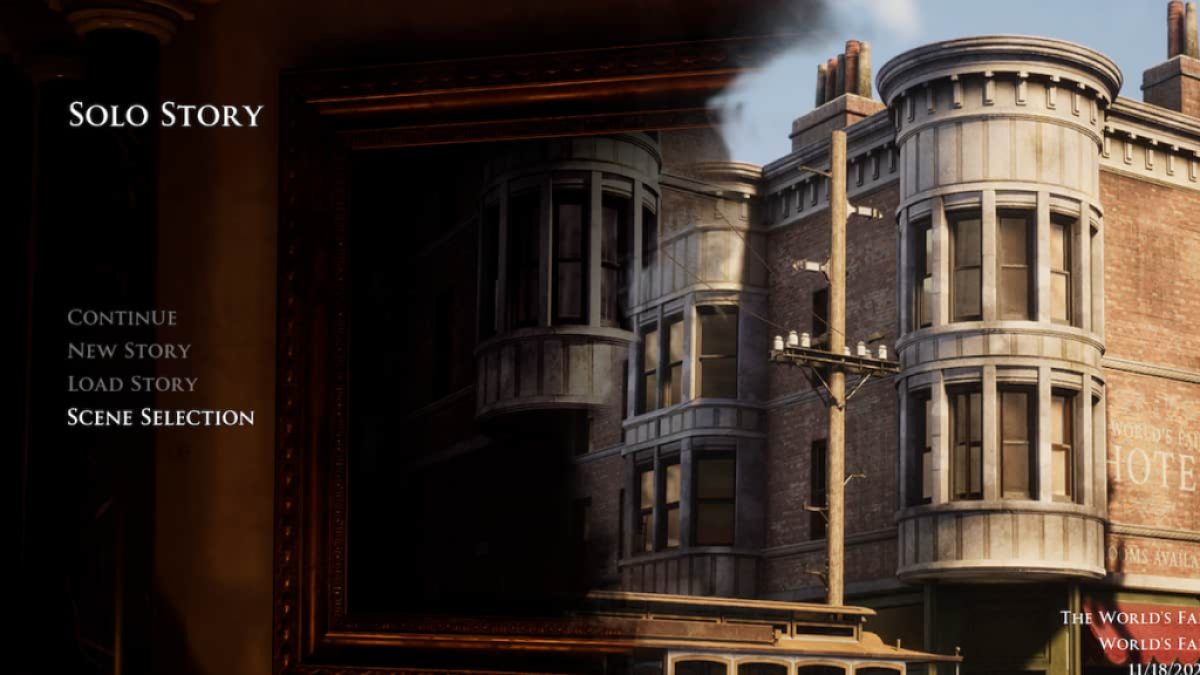 In Dark Pictures Anthology: The Devil In Me, players can start the Solo Story, or play it with friends. Once you have played for a while and made a few decisions, you can return to the main menu to see the Scene Selection option. Click on the Scene Selection, and you'll see all the scenes that have been completed so far. Select the scene you want to return to, and make the choices all over again. This is an ideal method if you are hoping to save characters, or make new decisions to see the outcome.
The game has several achievements, and most of them are linked to decisions you'll make. The narrative begins with H. H. Holmes, and two characters, Jeff and Mary, visiting the World's Fair Hotel. They are given the Honeymoon Room at the Hotel, and the story progresses when players make different choices. For instance, you can choose which item to buy as Marie. Similarly, you can choose to explore the Private Room, hold your breath to keep calm, or get caught by H. H. Holmes.
For more on House of Ashes, be sure to check out our All Trophies and Achievements for The Dark Pictures Anthology: House of Ashes guide here on Pro Game Guides.