Teenage Mutant Ninja Turtles started as a comic book series following the heroic quartet of teenage anthropomorphic turtles known as Leonardo, Donatello, Raphael, and Michelangelo. Over the decades, the franchise has morphed into several forms of media like animated series, live action adaptations, toys, and video games. There have been a plethora of platformers and beat-em-ups that have embraced the TMNT title, some of which still remain classics. With the most recent release of Shredder's Revenge, we thought it'd be a nice time to take a look back at some of the best TMNT games that have played so far.
Top 5 Best Teenage Mutant Ninja Turtle Games of all time
TMNT 3: Radical Rescue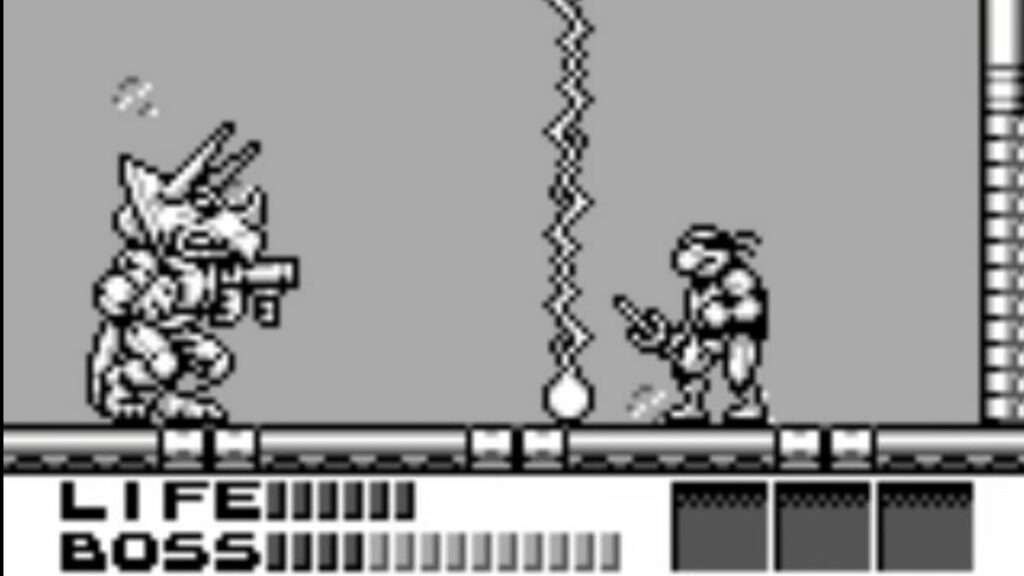 Released back in 1993 for the Nintendo Game Boy, Radical Rescue featured a unique playstyle compared to most other games by the TMNT franchise. Players play as one of the four teenage ninjas in a Metroidvania-type world. It follows the general narrative of the four ninjas trying to stop their nemesis Shredder. However, players get to play as only one of the four ninjas at a time. Owing to this, the game can have fun situational challenges, as each ninja has its own unique ability to help progress the game.
TMNT 2: Battle Nexus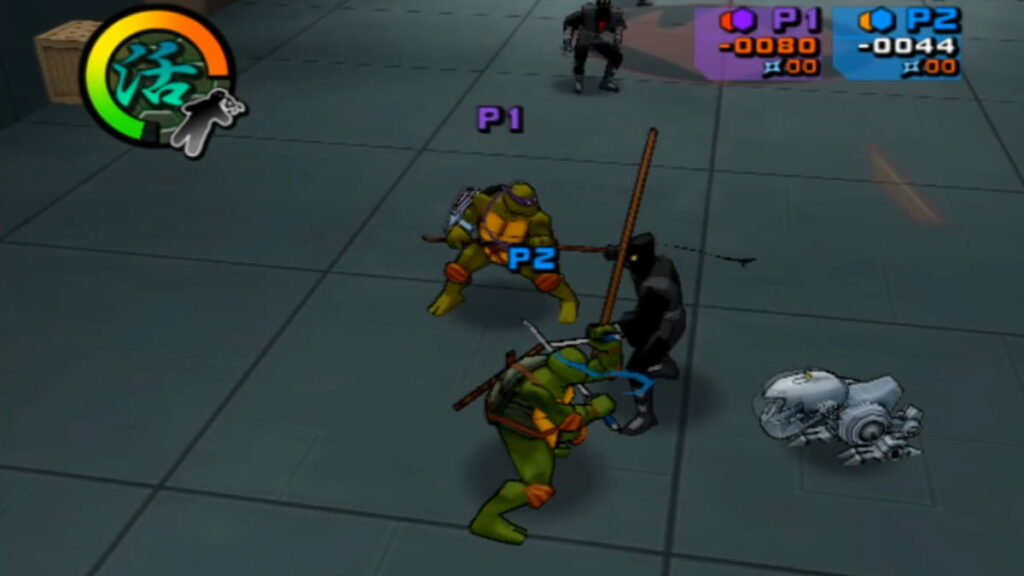 Battle Nexus was the second installment in a trio of games released for multiple platforms in 2004. It takes the classic beat-em-up brawler-style gameplay and sets it in a 3D world. Battle Nexus features a more narrative-driven experience and a multiplayer mode where players are given one single health bar to share, making teamwork essential. Along with that, the cel-shaded representation was a nice throwback to the look of the 2003 animated series.
TMNT 3: The Manhattan Project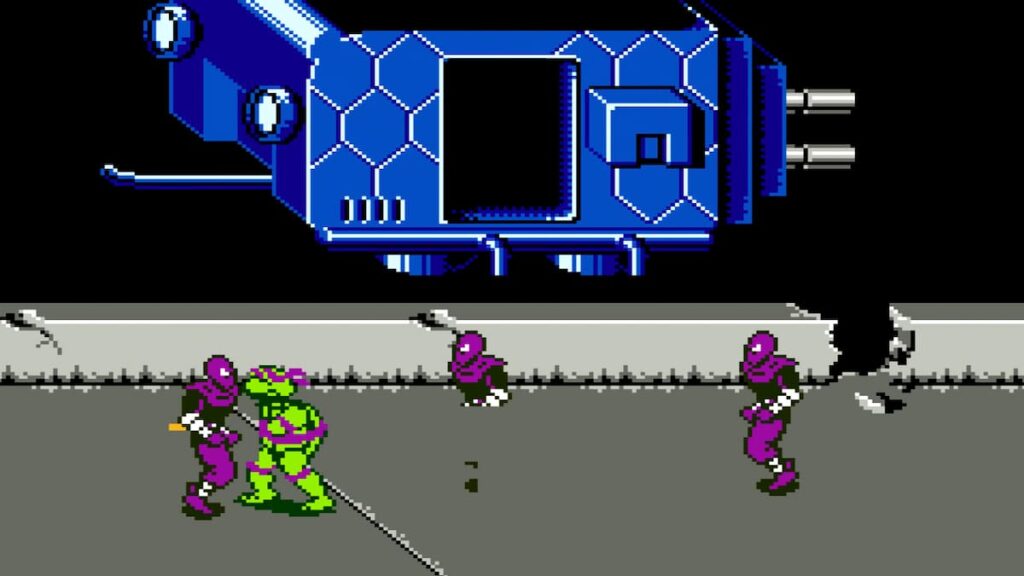 Released in 1992, The Manhattan Project was developed for the Nintendo Entertainment System. It followed the story of our four ninja turtles taking a vacation, only to be disrupted by Shredder's nuisance. The gameplay allowed multiplayer where two players could play as one of the four ninja turtles, with each of them possessing unique abilities. This allowed for players to mix up their gameplay and break away from the usual monotony of beat-em-ups from this era.
Related: Everything we know about Teenage Mutant Ninja Turtles: The Cowabunga Collection
TMNT: The Hyperstone Heist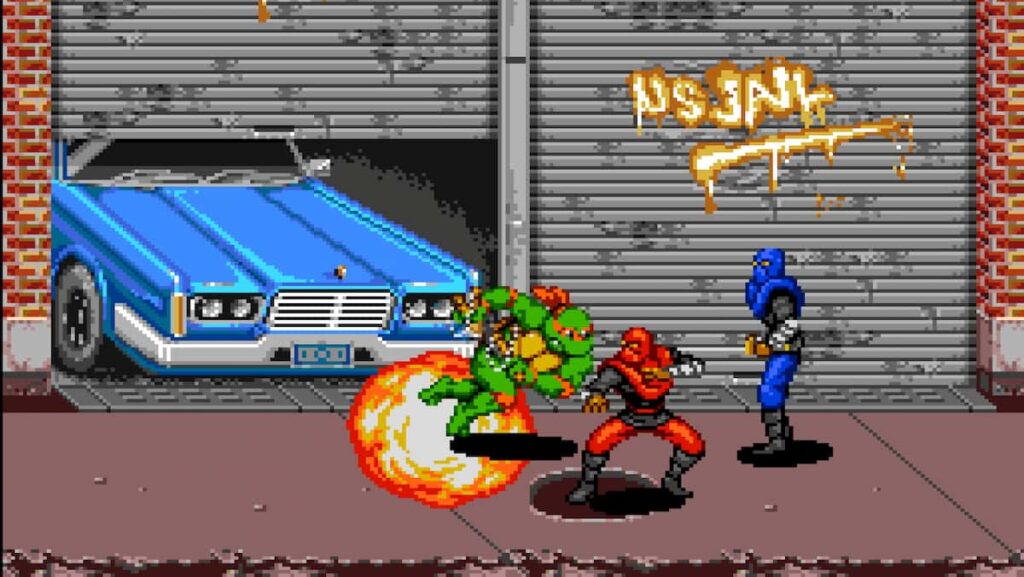 The Hyperstone Heist was based on Turtles in Time and was released for the Sega Genesis. Although similar to Turtles in Time, the speed and delivery are where this game differs. It has fewer but longer missions than Turtles in Time, introduces a dash button, and has more aggressive enemies. While die-hard fans of TMNT might argue Turtles in Time is the better version, it is ultimately a matter of personal preference.
TMNT: Turtles In Time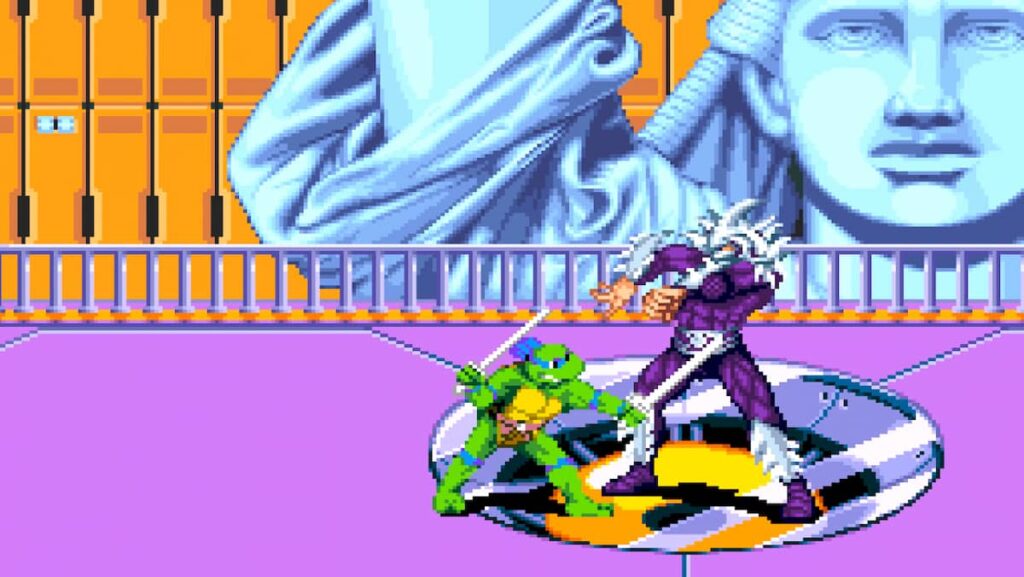 Turtles in Time is a port of the classic arcade title and was released by Konami in 1992. The narrative follows the ninja turtles on their quest to stop Shredder. In the process, our heroes get stuck in a time warp and must fight to stop Shredder's army in both the past and the present. Most long time fans of the franchise will agree with Turtles in Time being the quintessential TMNT video game experience. From the upbeat music to the satisfying combat, and fun multiplayer, Turtles in Time fires on all cylinders. And lest we forget—you have the ability to throw enemies at your own screen.
Wondering about the bonus content in Shredder's Revenge special editions? Check out All TMNT: Shredder's Revenge editions and bonuses, explained, right here on Pro Game Guides.