Unlike Torchlight 2, Torchlight 3 was not designed to support mods. Torchlight 3 doesn't have mod support because it was supposed to be a free-to-play MMO, and the developers only changed it to a premium game right before the release date. Despite those difficulties, the game does have three mods. So far, not much has been done for the game besides skin mods. You can view all of the mods for Torchlight 3 below.
3 - Chun Li Mod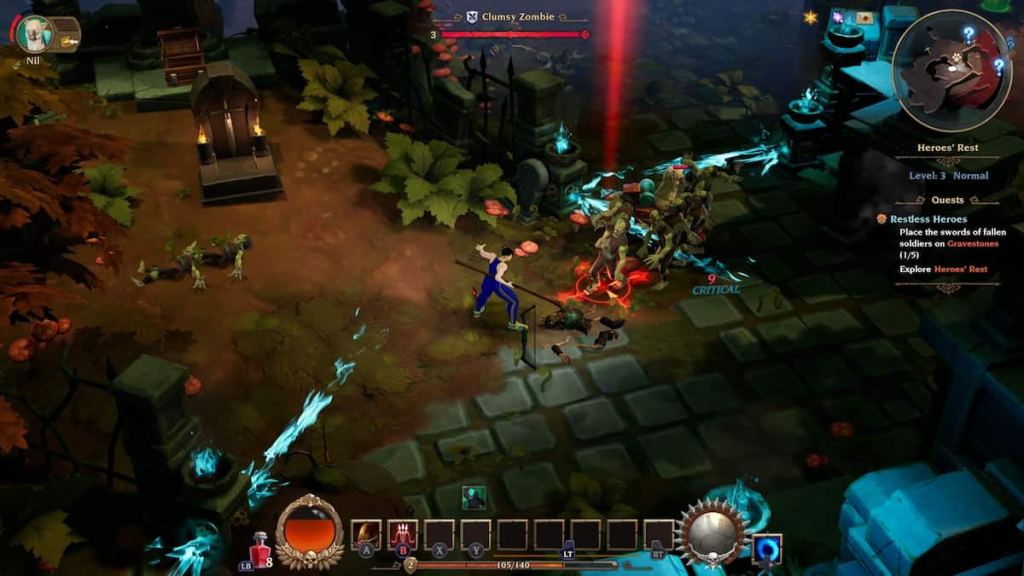 The Chun Li Mod is the worst of the three Torchlight 3 mods because Chun Li does not look as true to her Streetfighter counterpart as the other two do for their games. Chun Li wears a blue bodysuit and has her iconic hairstyle with yellow ribbons. The model used for this mod does not look like Chun Li enough, and the animation just makes Chun Li look clumsy. In fact, this would make players lose immersion faster than they'd be excited about a knock-off Chun Li mod.
2 - Breath of the Wild Mod
The Zelda BOTW Mod is a really good portrayal of Zelda from Breath of the Wild. The game's lighting doesn't match the model well, and the animation feels off, but those are the only complaints. Zelda looks exactly the same as she does in Breath of the Wild, and while the running and actions in the game suit her more than Chun Li, they are still slightly awkward and don't fit her personality. It's still a winner if you want to play the game as Zelda since it's almost true to form.
Related: Torchlight 3: How to enchant items
1 - Crash Bandicoot 4 Tawna Mod
The Crash Bandicoot 4 Tawna Mod is the best mod for Torchlight 3 because it matches the animation so well. The model also looks like it was ripped straight from Crash Bandicoot 4, which helps match the environment and lighting of the game. If you want an immersive skin mod, you can't do better than Tawna.
How do I download mods?
A "~mods" folder needs to be created in your Paks folder to add mods to the game. Specifically, the folder location should look like this:
Torchlight III\Frontiers\Content\Paks\~mods
For this to work, you can only have one Mod in the ~mods folder at a time. From there, follow these steps in the game:
Choose the Sharpshooter class when starting a new game.
Select the Female gender and select the first option for the head and hair.
You will then be able to use it when you get off the boat.
Make sure to always have Tattered Rags equipped.

If you want to avoid clipping, make sure that you also have Tattered Leggings and Tattered Footwraps equipped.
For more on Torchlight 3, check out Torchlight 3: Can you change difficulty? or Torchlight 3: How to Respec – Using Respectacles here on Pro Game Guides!