Lolita's Riddles is a Tower of Fantasy Side Mission that you can accept at the Ring of Echos in Astra. You need to complete Main Story Chapter 1-5 to unlock the full World Map and make it easier to find your way around the area. To find this Side Mission, head to the area circled in the image below, where you'll find an NPC named Vivian. Interact with her to initiate the Mission.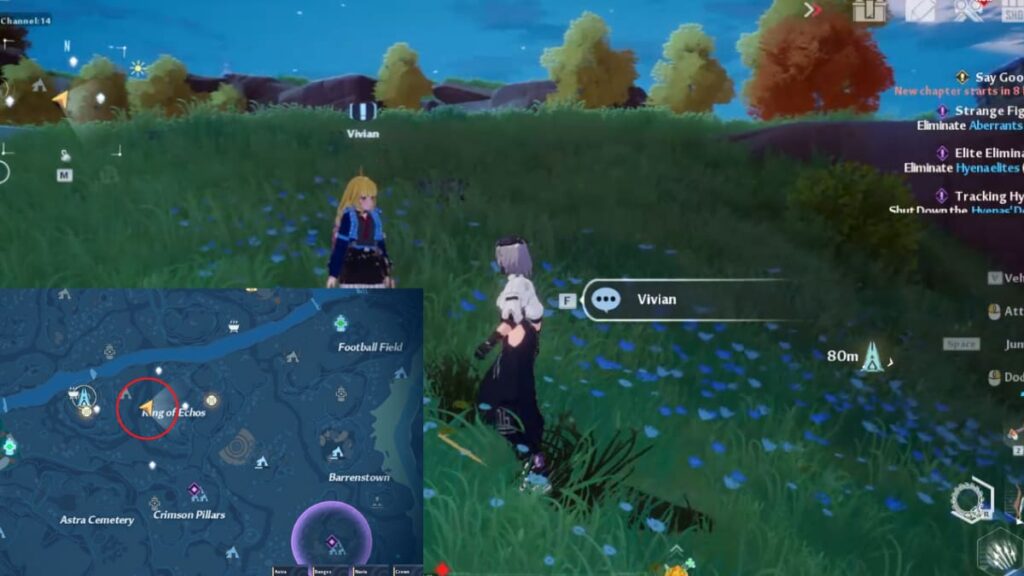 Related: Does Tower of Fantasy have cross-progression and cross-play options?
How to complete Lolita's Riddles Side Mission in Tower of Fantasy
Vivian will tell you about a little girl named Lolita who asks questions that most people can't answer. She hints that the latter is located near the shelter, so use the quest navigator to find Lolita. Interact with Lolita to start answering a series of questions. Making a mistake won't affect your rewards, but you'll have to read her dialogue and answer all the questions from the beginning. To make things easier for you, here's a list of all questions and answers to Lolita's Riddles:
First Question: What is the name of the comet that Project Prism intends to capture?
Second Question: Which organization is credited with the invention of suppressors?
Third Question: Do you know what happens to ordinary people if they lose their suppressors?

Answer: They will turn into aberrants
Fourth Question: There are two kinds of Omnium Towers in the world: those that send Omnium, and those that receive it. Now then, do you know which Omnium Tower is the sending kind?
Fifth Question: In total, how many Omnium Towers are there in the world?
Answering all of the questions correctly will complete the Side Mission and merit you EXP and other rewards.
Check out our guide on How to solve the music platform puzzle in Ring of Echos in Tower of Fantasy, which is located near this Side Mission.