Tower of Fantasy is an open-world title, but that does not mean the entire map is fully unveiled to you at the beginning of the game. You must unlock the different areas of Aesperia by finding and using Omnium Towers. These towers, when interacted with, will reveal the area surrounding the tower. Here is where all of the Omnium Towers located in Towers of Fantasy.
Where to find all Omnium Towers in Aesperia in Tower of Fantasy
There are five Omnium Towers to find in Tower of Fantasy, one for each area of the game: Astra, Banges, Navia, Crown, and Warren. We are unsure if Vera, the second planet, has Omnium Towers, but we'll make sure to update this article when we reach that location.
Related: Can you add custom map markers in Tower of Fantasy?
These five towers should be one of your first points of call when you reach a new area. As you'll unlock some Supply Pod locations, Ruin locations, Stronghold information, Training Facilities, and Exploration Points. These are all vital to know the location of in one given area.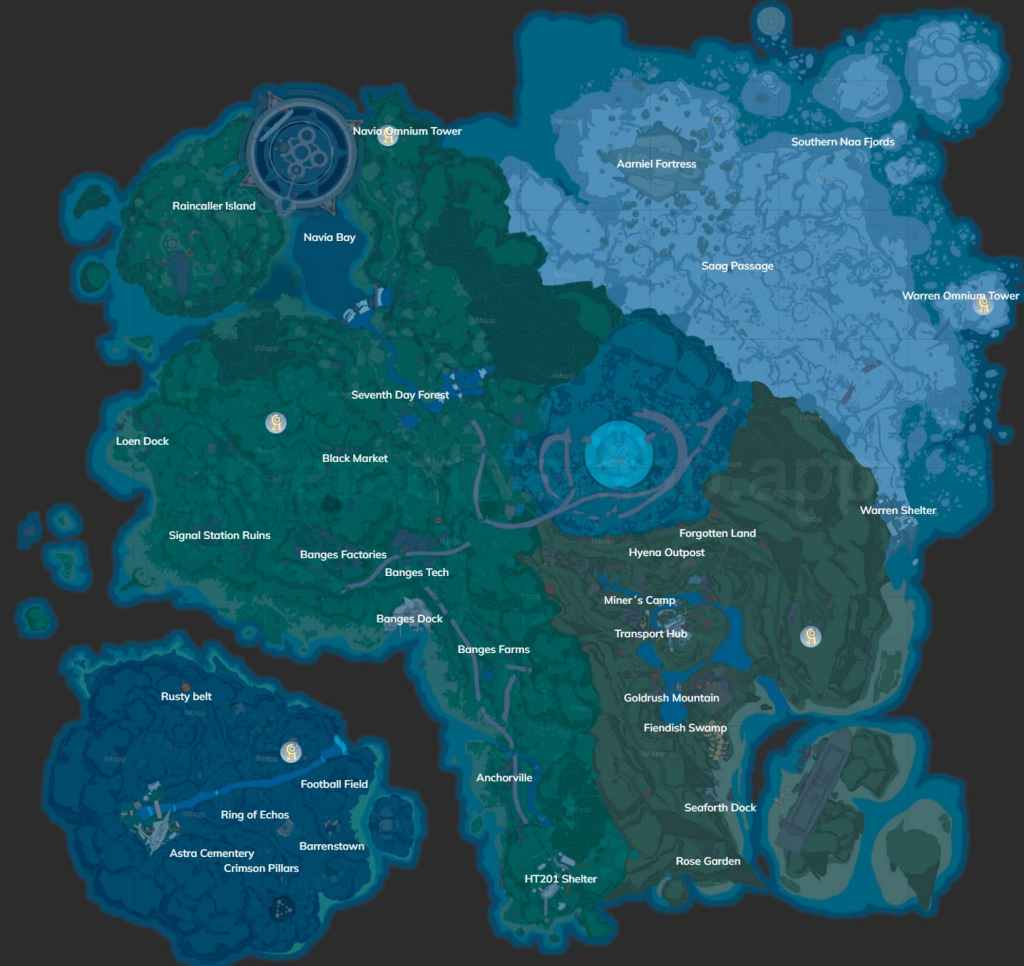 Thanks to the Tower of Fantasy Imapp interactive map for this image.
For more Tower of Fantasy guides, Pro Game Guides has you covered. Check out Do characters transfer across servers in Tower of Fantasy? and How to remove Thornvines in Tower of Fantasy.