In Tower of Fantasy, you will encounter many foes on your adventure. Alongside monsters and other NPC enemies, players can also participate in team duels against other players in competitive PVP modes. As such, healing in combat will be a key trick to outlasting every battle. While simply eating food to restore health is a viable alternative, it is not too effective during a fight. Therefore, it is always good to have a healing weapon type in your arsenal when venturing into the lands of Aida. Here is a ranked list of the best healing weapons in Tower of Fantasy.
Best Healing Weapons in Tower of Fantasy
4 - Staff of Scars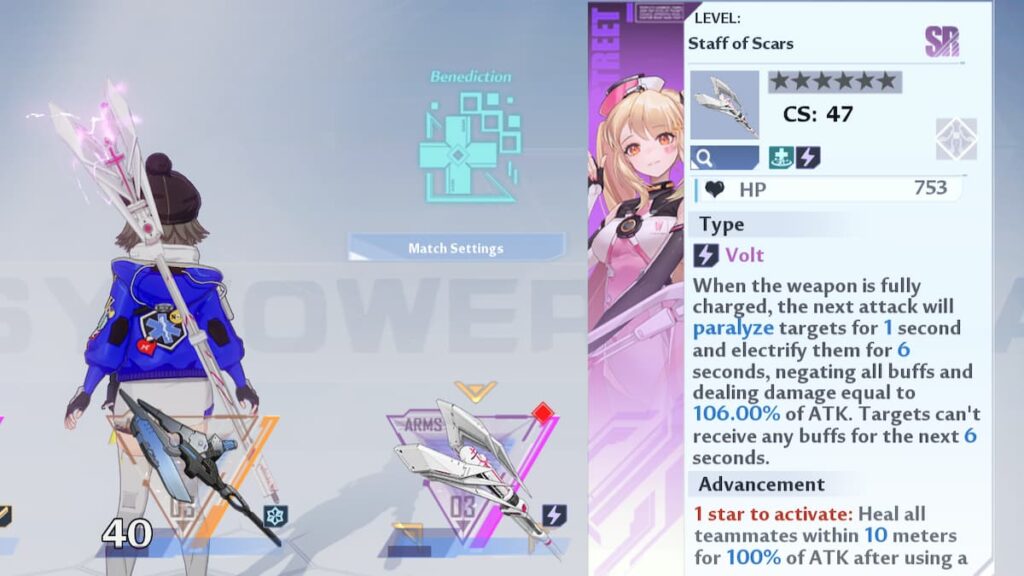 Simulacra: Pepper
Weapon Type: Volt
Widely regarded by many as the best beginner healer weapon, you can obtain the Staff of Scars by simply progressing the game's main storyline. It is, therefore, a great healing weapon for F2P players. After Advancing the weapon, every Dodge attack will grant nearby teammates healing. Alongside that, players can summon an energy shield with the Sanctuary skill, which causes healing in an AoE. Pepper's Awakening Traits are Revival and Source, enhancing regeneration effect while using satiety to restore health. To make the most of the Staff of Scars, we recommend upgrading it quickly.
3 - Venus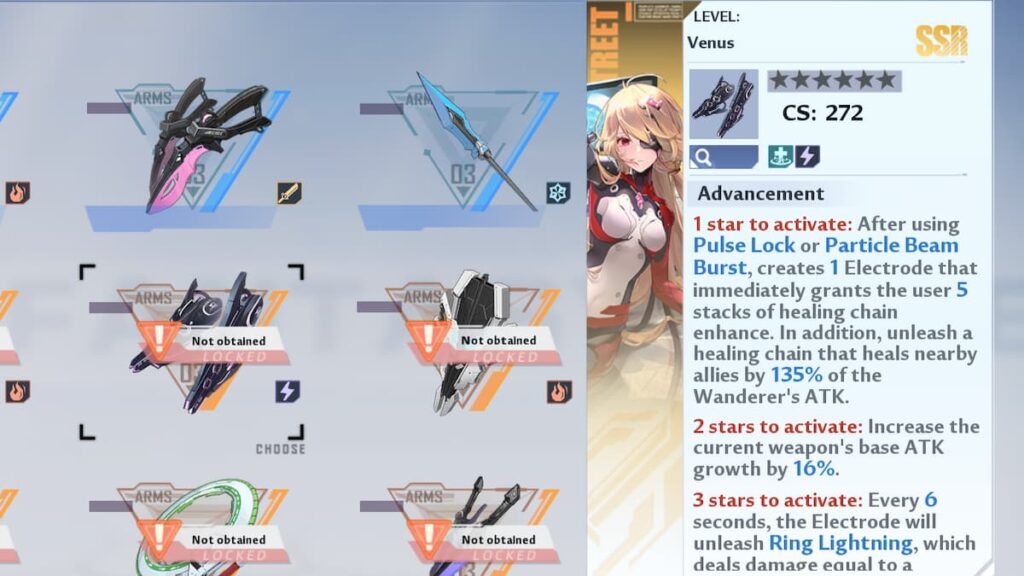 Simulacra: Nemesis
Weapon Type: Volt
The Venus is an SSR grade volt type weapon that is wielded by Nemesis. After advancing the Venus, using Skill and Discharge attacks will grant the user and nearby teammates a burst of healing. The Venus is fast and deadly, electrifying opponents, and negating buffs, while simultaneously dealing good AOE damage and healing. Nemesis's Awaken traits are Metamorphosis and Sublimation, which unlock at 1200 and 2000 Awakening points, respectively. Unlocking the Simulacra traits for Nemesis will buff her damage and healing output significantly.
2 - Negating Cube
Simulacra: Zero
Weapon Type: Flame
Zero is the Simulacra, along with the SSR grade weapon, the Negating Cube. What makes this one of the best healing weapons is its ability to shield and heal simultaneously. This is a flame-type weapon, and inflicting damage with it reduces enemy healing. The healing effects of the Negating Cube are unlocked upon advancing the weapon to one-star, three-star, and six-stars. Using the weapon to deal damage creates healing orbs that teammates or players can pick up to heal themselves.
1 - Absolute Zero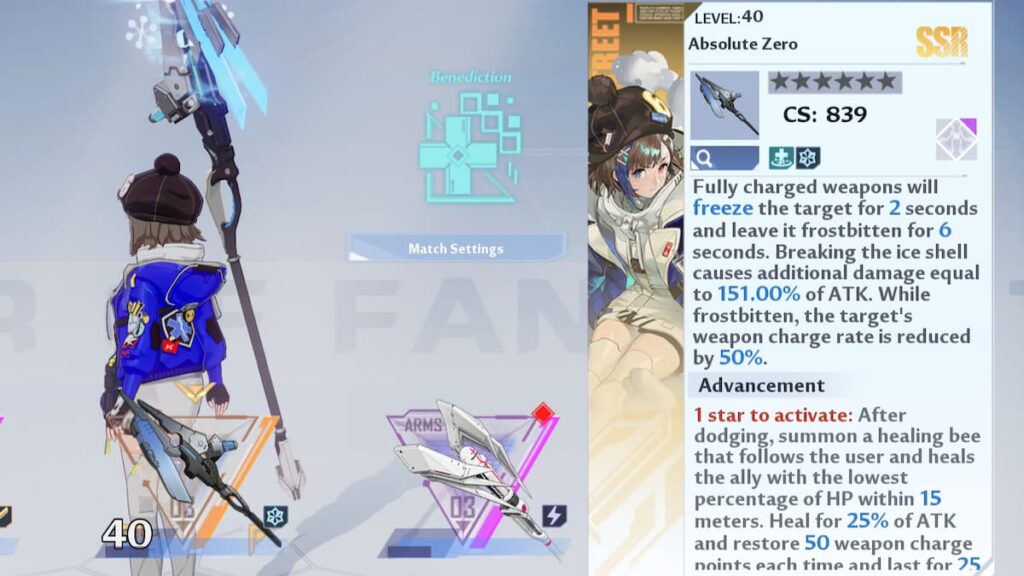 Simulacra: Cocoritter
Weapon Type: Ice Shell
When it comes to keeping the full team alive in a desperate situation, no weapon does it better than the Absolute Zero. This SSR-grade ice-type weapon wielded by Cocoritter has great CC potential and grants huge healing to allies. The Skill attack of this weapon creates a sanctuary around the user. This sphere moves with the user, and all allies inside the Sanctuary will be healed. Successfully timing a dodge attack will also summon healing bees that heal the ally with the lowest HP. Cocoritter's Awakening traits are Assistance and Trust. Unlocking Assistance increases healing effects on allies and self by 20%, while unlocking Trust increases healing by 20% and attacks by 15% for five seconds.
Wondering how to activate Simulacrum traits? Check out Simulacra Traits and how they work in Tower of Fantasy, right here on Pro Game Guides.