Players can follow Tower of Fantasy's main storyline by completing Story Missions, which are characterized by the orange quest navigator. Apart from receiving rewards for completing puzzles and Mission objectives, you can also claim Plot Rewards after reaching certain milestones in each Story Chapter. Here's how you can claim them in-game.
Where to claim Plot Rewards in Tower of Fantasy
Head to the menu by clicking on the ESC button on PC or the honeycomb icon on the upper right of the screen on mobile. Select Terminal, then click Story. You'll see an overview of where you left off in the main storyline, as well as your area and Chapter completion rates.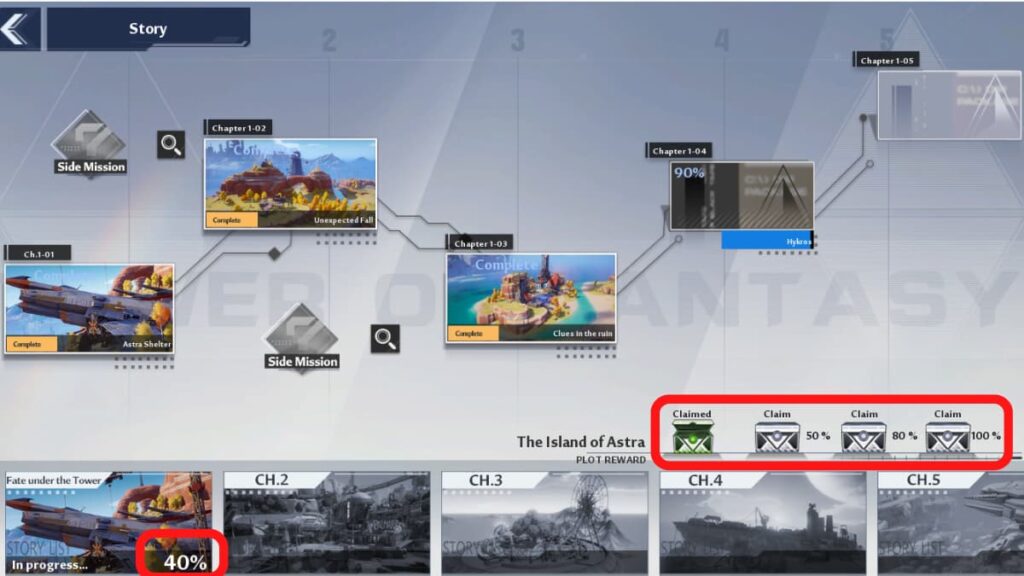 You can claim Plot Rewards by reaching the following Chapter completion rates:
10 percent
50 percent
80 percent
100 percent
Area completion rates don't count toward the Plot Reward. Your Chapter completion rate can be found by checking the timeline at the bottom of the screen. Click on the Chests above the Chapter timeline to claim your rewards. If you move on to a new Chapter but forget to claim Plot Rewards from the story prior, don't worry, as you can always go back and select the previous Chapter to claim your rewards.
Check out our guide on How to change Channel in Tower of Fantasy to play with friends.