While exploring Tower of Fantasy, you'll encounter various plants that double up as environmental puzzles. These will likely hide amazing loot inside, including Black and Gold Nuclei! Unlike most Supply Pods, which you can usually loot by interacting with them in the overworld, environmental puzzles require you to put in a little extra work to extract the items hidden inside them.
Among the environmental puzzles are Chowchows, strange blue plants resembling Sea Anemone. You need to make these life-like plants regurgitate to score a chance at an amazing reward. Here's what to do when you encounter a Chowchow in the game.
Related: All Scenic Viewpoint Locations in Astra in Tower of Fantasy
How to make giant blue plants regurgitate in Tower of Fantasy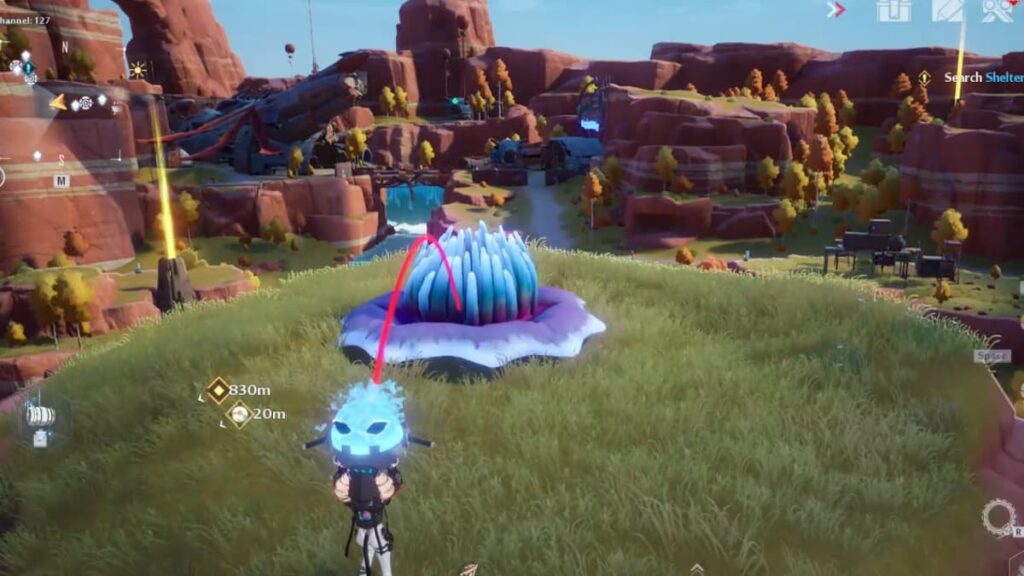 Chowchows are water-loving plants. When you encounter them, you'll find some or a single Core nearby. Cores are little balls with eyes and get angry when thrown. Interact with a Core to lift it, then throw it to the center of the Chowchow to force the blue plant to regurgitate rewards. This is a great way to farm Gold and Black Nuclei, but remember that there may be times when Chowchows have no rewards to give.
Additionally, it's important to aim the Core at the center of the Chowchow. If you aim incorrectly, the Chowchow will become aggressive and attack you. You won't be able to lift an angry Core again, so you'll have to defeat it instead.
Check out our guide on How to loot a Singularity Rock in Tower of Fantasy to solve more exploration puzzles in Aida.