Tower of Fantasy is an open-world action RPG that blends sci-fi and fantasy elements to create a unique and exciting world. There are many systems and aspects to the game, so it can be easy to get overwhelmed or confused. This includes CS, which may leave you wondering what CS is in Tower of Fantasy.
What is CS in Tower of Fantasy?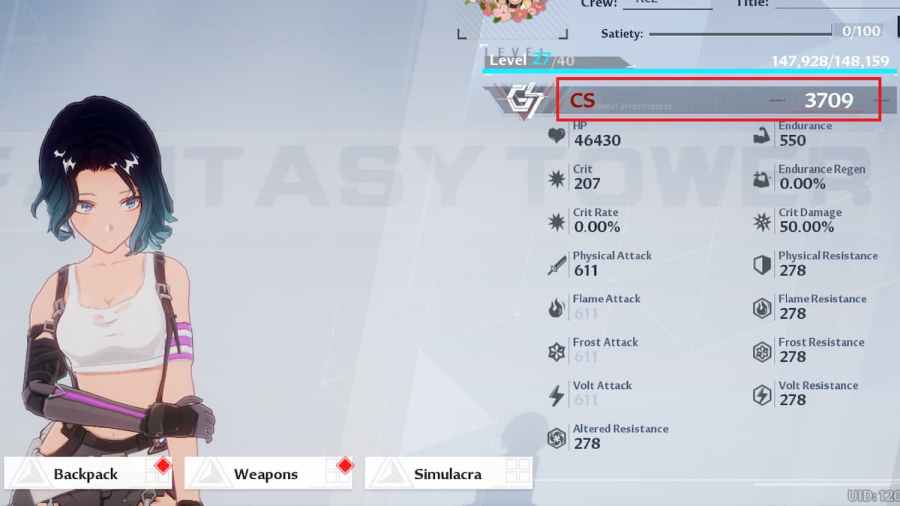 CS loosely represents your Combat Strength, though it is not a direct representation of it. This determines your effectiveness in combat and is calculated by combining your stats, weapons, gear, and level. The higher your CS is, the more ready you are for combat, and the better you will fight in Tower of Fantasy.
Tower of Fantasy sometimes uses CS as a measure for activities, dungeons, and more. Often you may see a recommended CS or even a required one. This means you will need to increase your CS as you progress in the game.
How to increase CS in Tower of Fantasy
To increase your CS in Tower of Fantasy, you must equip better weapons and gear and level up your character and weapons. This is crucial to raise your CS and increase your character's combat score. Try a different combination of weapons and upgrades to get your CS as high as possible.
For more information on Tower of Fantasy, check out How to get weapon Resonance Effects in Tower of Fantasy and How to get Fusion Cores in Tower of Fantasy for Weapon Upgrades on Pro Game Guides.