Tower of Fantasy is an online title with an open world filled with enjoyable content. Most of this revolves around PvE and the story, but some players prefer to get competitive. This may leave you wondering if there is PvP and when it unlocks in Tower of Fantasy.
Apex League – How to unlock PvP multiplayer in Tower of Fantasy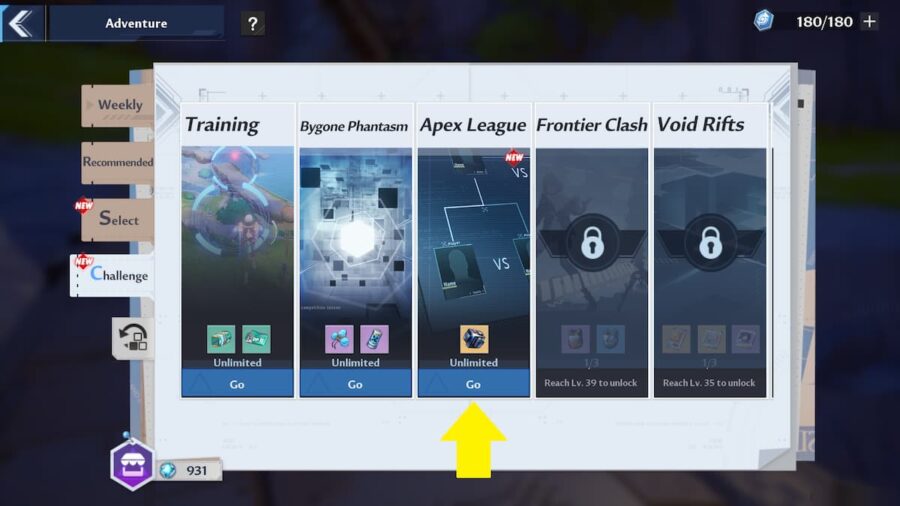 Apex League, the PvP aspect of Tower of Fantasy, will automatically be unlocked once you reach level 31. To access it, open the Adventure Menu and go to the Challenge tab. Here you can find Apex League.
What is Apex League in Tower of Fantasy?
Apex League is Tower of Fantasy's PvP mode. It features one on one duals against other players and friends alike. Apex League has three primary rules, which you can find below.
Apex League is available between 12:00 and 24:00 daily.
Apex League is a balanced arena in which combatants battle in 1v1 matches on an ever-shrinking battlefield.
There are also various ranks in Apex League. These determine your standing and can generally be used to tell a player's skill. Here are all ranks in Tower of Fantasy's Apex League.
Private
Elite
Sergeant
Commander
Star General
Battle Lord
Grand Marshal
For more information on Tower of Fantasy, check out How To Fix 'Wanderer Creation Limit Reached' in Tower of Fantasy and Where to find Black Moss in Tower of Fantasy on Pro Game Guides.