In Tower of Fantasy, players must collect various ingredients from around the map to cook recipes. Cooking is an important aspect of gameplay, as consuming food will allow you to regenerate your health and stamina quickly. While most of these ingredients are found aplenty all around the map, some ingredients can only be found in specific regions. One of these ingredients is the Sand Onion, and as the name suggests, we must traverse the arid desert of the Vera region to find this ingredient. This guide will tell you where you can find Sand Onions in Tower of Fantasy.
Sand Onion Location in Tower of Fantasy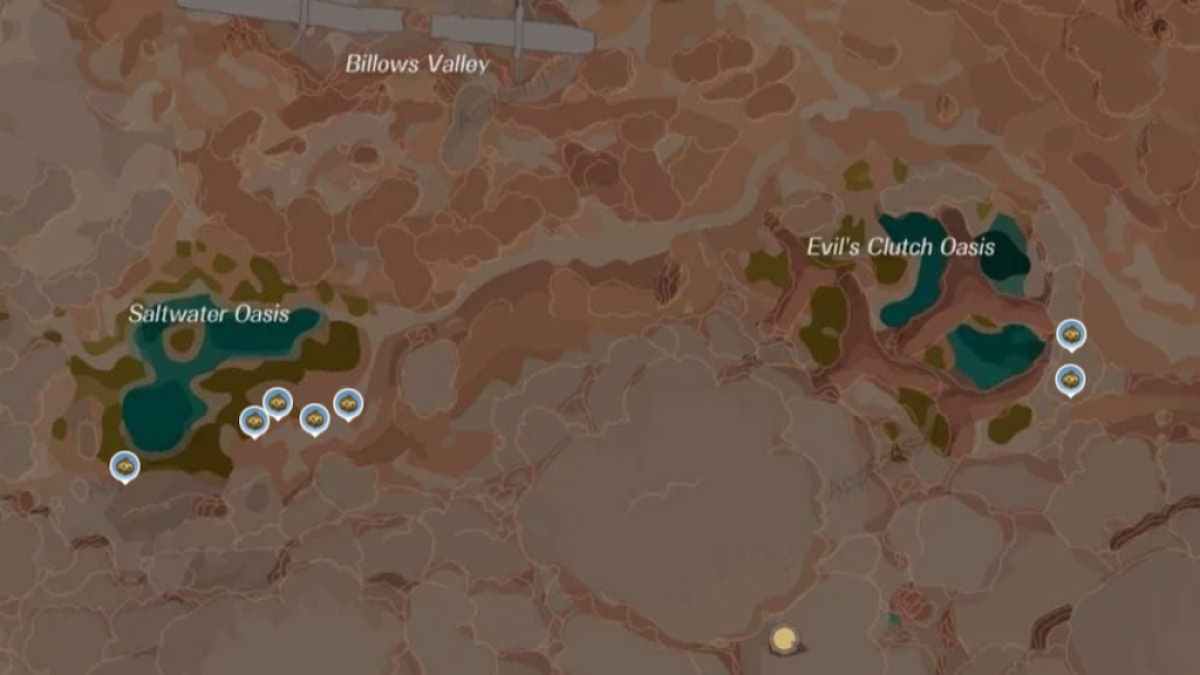 The best places to farm for a good chunk of Sand Onions in the Vera Region are near Saltwater Oasis and Evil's Clutch Oasis. These two oases can be found in the northern part of the Vera map, east of Silvercoast Lab. Refer to the map above for an idea of the exact co-ordinates of these locations. Additionally, players may also find Sand Onions spawning near the water body of the Old Mirroria City Grounds. With Sand Onions, you can cook the Charcoal Grilled Sand Onion recipe, which regenerates 10 Satiety when consumed.
Sand Onions, as the name implies, thrive in a desert climate. These onions can be foraged from the vast desert of the Vera region. However, due to the lack of life-nurturing properties of the desert terrain, players will need to look for ingredients in particular areas of the map. Most of the foragable items which can be gathered from the Gobby Desert of Vera are found near the small water bodies scattered across the region, otherwise known as oases.
Looking to gather more ingredients from the desert of Vera? Check out Where to find White Jade Radish in Tower of Fantasy, right here on Pro Game Guides.