Tower of Fantasy is an online open-world title with many qualities found in MMOs. This includes the ability to create your character. It also allows you to import other character presets if you aren't feeling creative. But you may encounter an Unmatching Character Cannot Import error and wonder why preset codes are not working in Tower of Fantasy.
How to fix the Unmatching Character Cannot Import Tower of Fantasy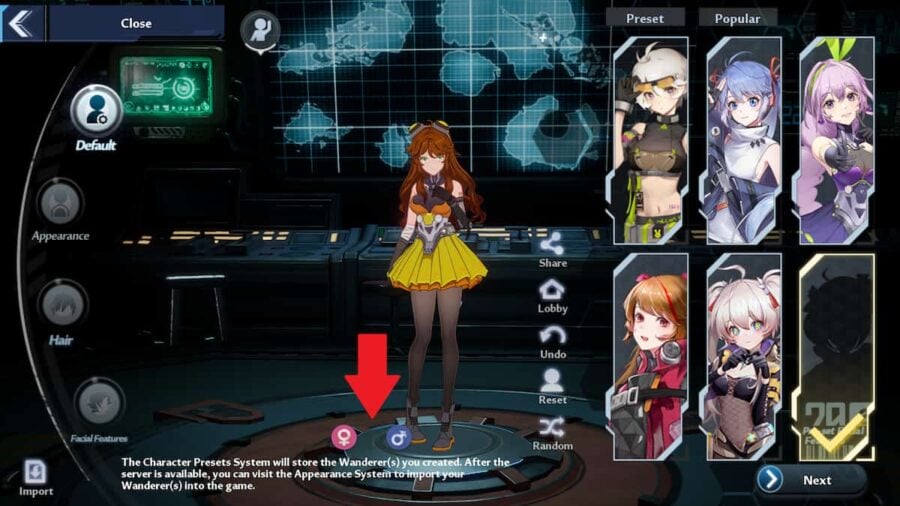 While this error is annoying, there is an incredibly easy fix for preset codes not working and getting the Unmatching Character Cannot Import message in Tower of Fantasy. All you have to do is switch between the male and female avatars at the bottom of the screen.
The reason for this is because codes are tied to the genders, or Wanderer 1 and Wanderer 2. If you are not on the correct avatar, then the Unmatching Character Cannot Import message will appear. Switching to the other avatar should fix this problem and let you import the preset code.
You should also verify that you are inputting the correct code. If you miss one character, you may receive a different preset, or the code may not work at all. If you are looking for various preset character codes, we have you covered with some of the best ones and Naruto-themed codes.
For more information on Tower of Fantasy, check out Tower of Fantasy Dark Crystals – How to get and use and How to join a crew in Tower of Fantasy on Pro Game Guides.