Two Point Campus is a fun simulation game that allows you to build, organize, and decorate your own college campuses with an array of creativity tools. Help your students achieve greatness by assigning them unique courses from cooking, sports, to knighthood. There are so many opportunities and a whole map of possible locations for you to build up your campus, each with their own courses for you to gain. However, you will need to work your way up to unlock them and the challenge for success will grow each time!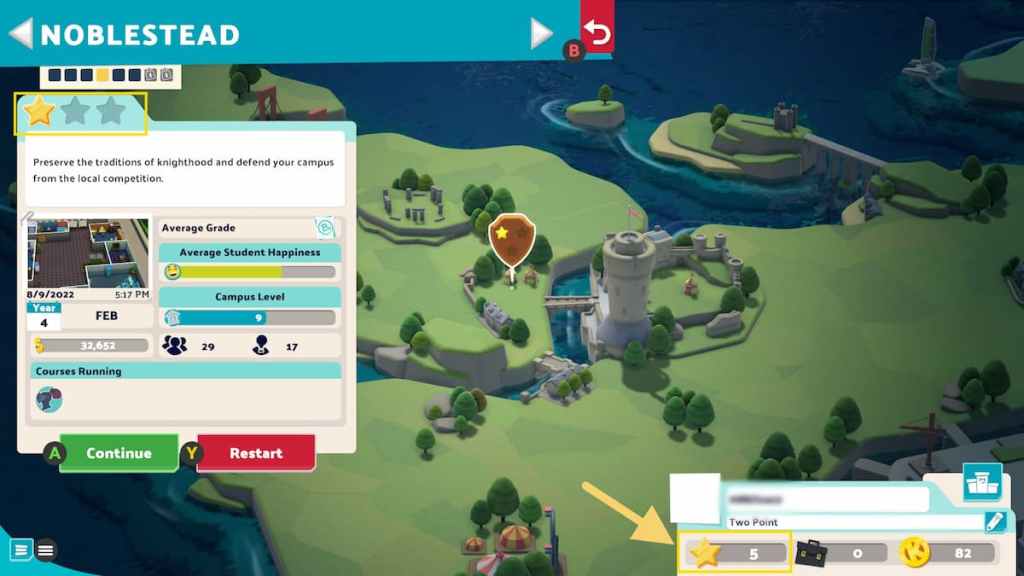 Each campus you gain has a possibility to collect three stars, signifying a successful experience there. These stars are shown on the map as you hover over each location, and are added as a total on the bottom right of the screen. Campuses will gain stars based on the level of success they see, such as the number of students, campus level, happiness, funds, and average grade. You will also have some unique quests to complete.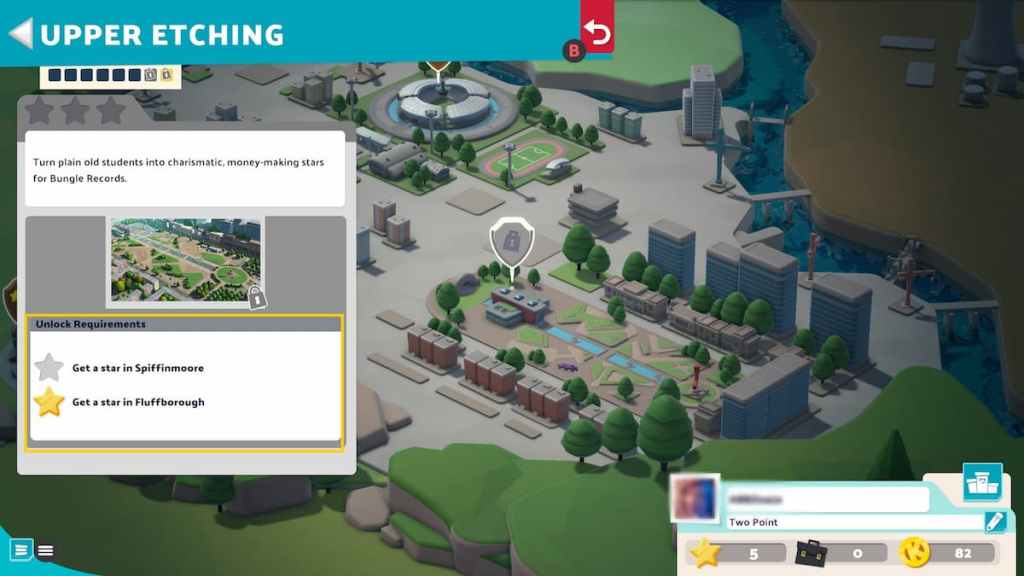 Unfortunately, you aren't able to pick and choose your campuses on first play through. You will need to progressively unlock them by collecting a star on each consecutive campus. Some campuses require you to have a star in specific locations before unlocking them. With so many locations available, this can be a slow and steady process, but you can collect campus stars more quickly by completing the specified tasks.
How to collect campus stars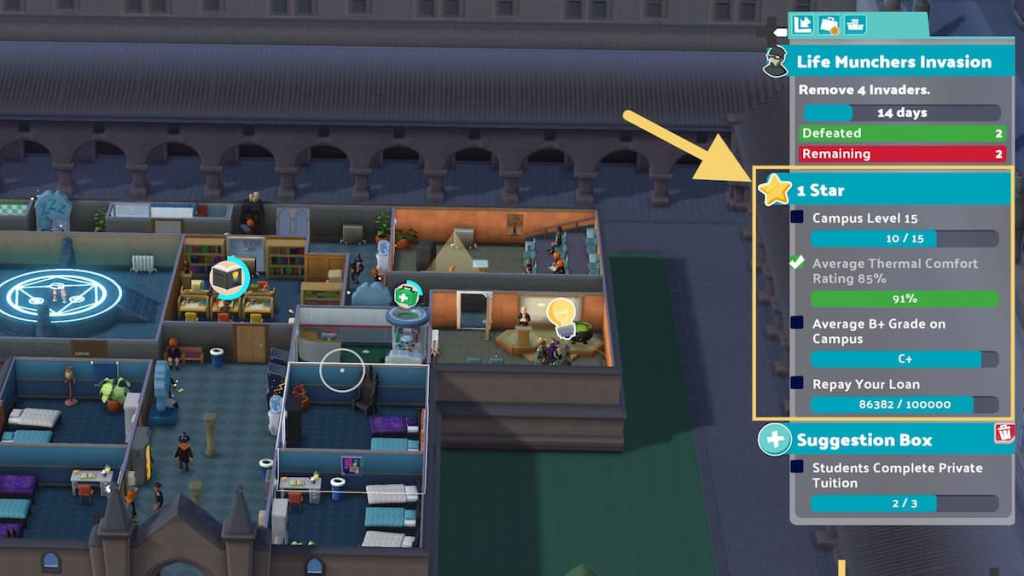 As you begin each location, you will be given a few minimal tasks to complete to get you started. Then, you will receive the tasks to earn a star. These tasks will be shown on the right hand side of your screen, marked appropriately with the title 1 Star, and will follow with more stars as you complete them. They will require you to keep an average level of happiness, grade, or other similar criteria for your campus. However, the more campuses you unlock, the more difficult these tasks will get. Once you collect a star, you will be able to move on to new locations, or head back into campuses at any time.
Completing these tasks for stars is a great way to make your campus have lasting success and unlock more campuses full of potential to continue your journey and grow your franchise. Utilize all the skills and rooms you gain along the way to complete these tasks with ease!
Looking for more Pro Game Guides Two Point Campus content? Check out our guides on How to start romances in Two Point Campus or How to make money fast in Two Point Campus!