Werewolves in V Rising are Creature Blood Type enemies that only come out at night. During the day, these creatures revert back to their human form and are susceptible to players' Dominating Presence Ability. Unfortunately, the Werewolf is cured once bound to a player's coffin, making them relatively useless. Despite this, there is a way for players to keep a Werewolf in their Castle.
Can you make Werewolves your servant in V Rising?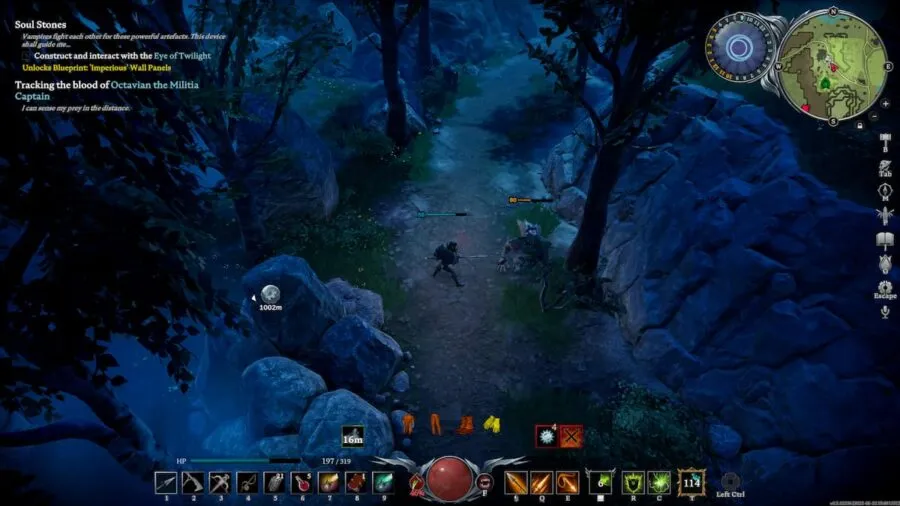 No, is the answer, but players can still keep Werewolves in their Castles by locking the human inside a Prison Cell. Using 12 Iron Ingots, players can make a Prison Cell to keep human enemies inside. If the player waits for the Werewolf to turn back into a human and use Dominating Presence, as long as they can make it to their Castle before the sun goes down, they can imprison them.
This will make it so that the human doesn't lose their ability to turn into a Werewolf like they would if the player bound them to a Servant Coffin. While they won't listen to the player, they can be kept as a pet, potentially serving as some unexpected defense against other players in PvP.
Related: How to get better Blood Types in V Rising
What do Prison Cells do in V Rising
Prison Cells in V Rising serve can store humans in captivity until the player needs them. If players have a Servant doing a Raid, they can store a human in a Cell temporarily until they come back and are replaced. Alternatively, humans with high-quality Blood Types can be kept around for future use. Workers can be kept around so that players can farm resources closer to their Castle without having to venture out too far, and Rogues or Warriors can be kept when players are better prepared to take down a boss. This can be done repeatedly, as long as players keep a Glass Bottle on them to store the blood in.
How to unlock the Prison Cell and Glass Bottle
Players can unlock the ability to make Prison Cells by defeating Vincent the Frostbringer. They are located in the Western part of the Dunley Farmlands patrolling with some other enemies. It is recommended to be at least Gear Score 40 before taking them on. Glass Bottles are unlocked by defeating Christina the Sun Priestess, found in the Dunley Farmlands.
For more V Rising guides, check out Where to find Christina the Sun Priestess in V Rising on Pro Game Guides.