If you want to gain a rested buff in Valheim, you will need to raise your base's comfort level.
How to raise comfort level in Valheim
To increase your total comfort level, you will need to place items such as a campfire down and other furniture such as banners, chairs, rugs, and braziers.
All furniture gives a small comfort bonus when the player is near them; however, one of the most important is the campfire, as you will need to place this next to your bed.
To place a campfire, you will need a well-ventilated house to prevent smoke from building up from the campfire. You can accomplish this easily by merely having openings in the roof or in the walls to let the smoke out of your base.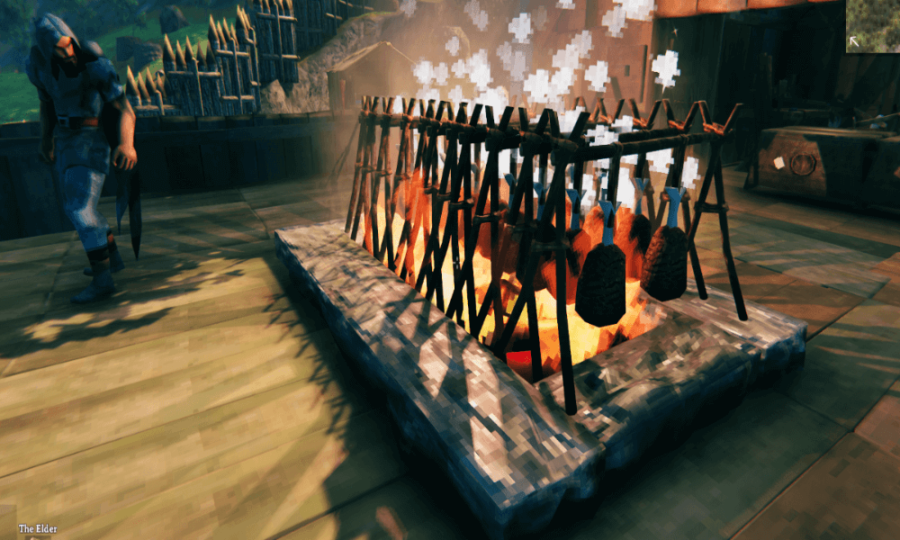 Along with a campfire, you will need to make sure to have thatch roofs and walls securing the area where you placed your bed to ensure maximum comfort. Because of this, we recommend having two campfires, one to warm your sleeping area and one to warm your bed.
Related: How to build a hearth in Valheim
However, this only applies if you want to have an open roof vent for all of the smoke; if not, simply make a hole in the wall chimney to vent smoke, and you will be golden.
Once you got both walls, thatch roof, and the campfire down, you can start adding additional furniture to increase your total comfort level. We recommend placing braziers and deer rugs all around the area you sleep in to increase your comfort level further.
If done right, you should get a pop-up listing your comfort to be around nine, as all of these items, including the campfire, give a comfort bonus of three. Other items besides the Raventhrone provide a bonus of one; Raventhrone gives a bonus of two.
That said, after placing the items, you will get the well-rested buff when you go to sleep, which gives you a boost to health and stamina regain.
For more on Valheim, we at PGG got you covered with awesome guides like how to make mead with cauldrons and How to make honey with beehives in Valheim.