Yggdrasil Wood is one of the resources added with the Valheim Mistlands update. Players can use it to craft several items added alongside the Mistlands update. However, finding Yggdrasil requires finding a mysterious biome covered in purple fog. Our guide will explain where you can find Yggrasil Wood and what to use it for in Valheim Mistlands.
Where to find Yggdrasil Wood in Valheim Mistlands
To find Yggdrasil Wood, you must travel far and locate a Mistlands biome covered in thick purple mist. Inside the Mistlands biome, you can find Yggdrasil Wood growing on top of large mountains and high up, but it can be tricky to see as all that purple mist can obscure your vision. You might also confuse glowing Ancient roots with trees that give Yggdrasil Wood. Luckily, you can also tell if a tree in the Mistlands gives Yggdrasil wood if it's called a Yggdrasil Shoot. Yggdrasil Shoot trees will appear like the one shown in the image below and will usually grow high near Ancient roots.
How to chop down Yggdrasil Wood in Valheim Mistlands
To chop down Yggdrasil Wood, you need a Black Metal Axe and a structure to get up near the trees. We recommend building a small house with a stairway if a Yggdrasil Shoot is far up on a rock. You can also use a hoe to level the terrain if it's too hard to place building parts near Yggdrasil Shoots.
Where to find the Mistlands Biome in Valheim
To find the Mistlands Biome, you must search for dark terrain on the world map with purple mist surrounding it. You can also tell if a location is in the Mistlands Biome by looking for the words Mistlands at the top right when the world map is open. Use the images below to reference what to look for when searching for Mistlands biomes in Valheim.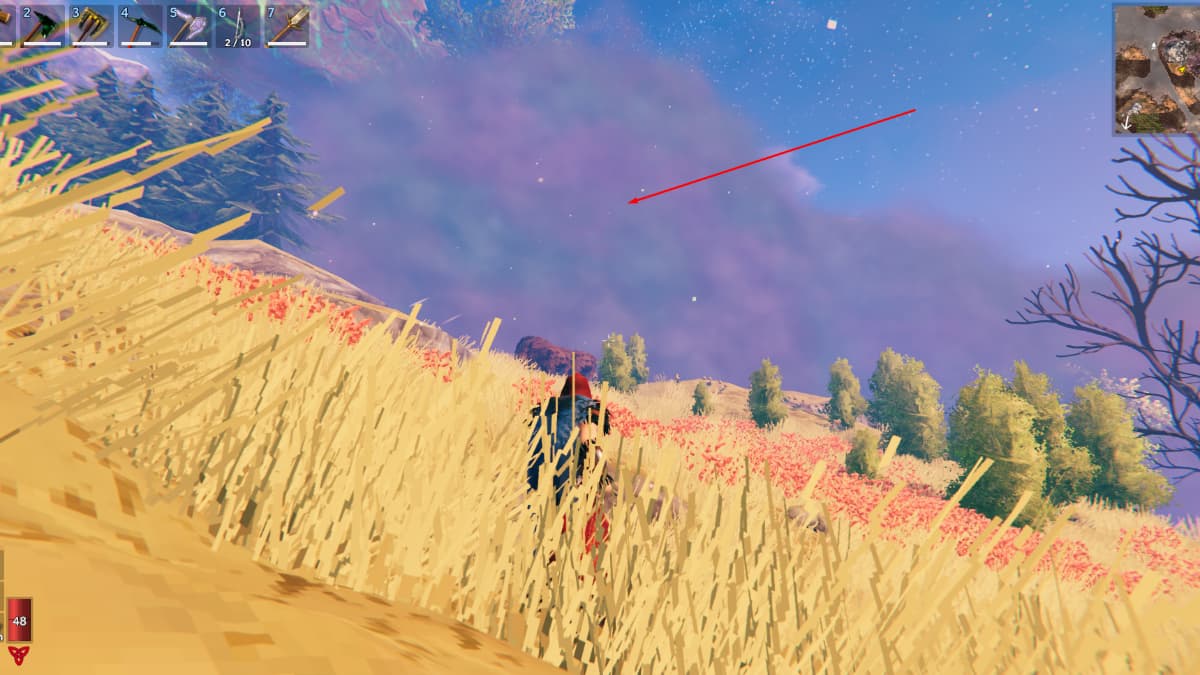 How to make a Black Metal Axe in Valheim Mistlands
To make a Black Metal Axe in Valheim, you need 10 Black Metal and five Linen Threads. You can get the Black Metal you need by hunting down Fulings and turning scrap metal into Black Metal via a Smelter. To get the Linen Threads you need, you have to have a Spinning wheel set up and filled full of Flax that you can find growing in Fuling Villages in the Plains biome.
For more on Valheim, we at Pro Game Guides have you covered with guides like How to download and install Valheim Plus mod for Valheim and How to make Skoll and Hati in Valheim – Weapon Crafting Guide.